Why Hotdesking and Homeworking Are Crucial Engagement & Retention Tools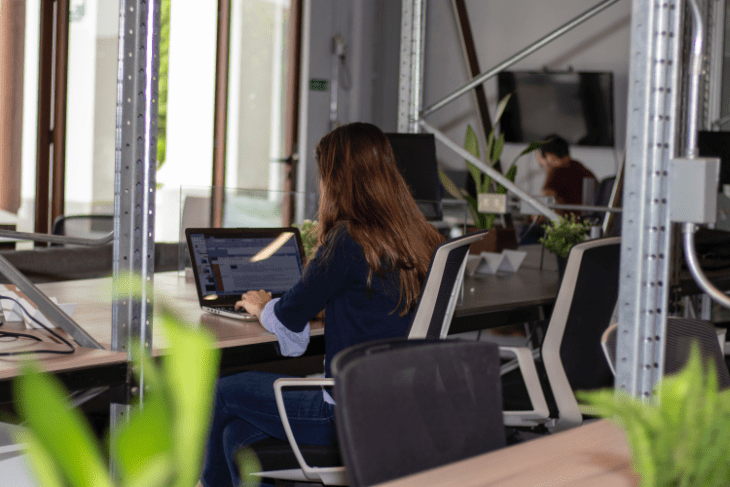 A new dawn is breaking for office-based employees as the world awakens to the realization that home working is not only viable but actually preferable. The same is true for hotdesking, the practice of allocating desks to workers when needed or on a rota system, rather than giving each worker their own desk.
After the Coronavirus pandemic, allowing hotdesking and homeworking to all office-based employees will be a powerful engagement and retention tool. The notion of mandatory daily employee attendance in an office is diminishing fast with the current lockdown.
Not one study suggests that working in an office eight hours a day, five days a week maximizes employee productivity, satisfaction, or performance. In fact, any data that exists on work in an office reveals most employees aren't engaged, waste a lot of time in the office not working, and that employee underperformance is a consistent problem, despite the presence of management. 
The direct cost of maintaining the traditional office-based workplace is very high. Real estate giant CBRE estimates that the typical company in the U.S. spends upward of $12,000 per employee per year for office space and in the UK, it is £7,500-£18,000 per year, per person, based on the size of the company. 
I would venture to say that you need to give homeworkers the best possible solution and, in so doing, streamline your fixed business costs at the same time. The focus from our clients is how do I reduce my office footprint and allow hot desking and homeworking to all employees.
Reducing office footprint
Working from home has been forced upon us and businesses are realizing that home working is not only proving possible, but also successful and, in many cases, is increasingly productive.
Because of that, we are seeing more and more firms looking to the future and looking at reducing their office footprint to not only make cost savings but to also provide greater business agility for whatever the future may hold.
The notion of employers not trusting their employees to work from home looks to be becoming a thing of the past, with employers now realizing the business benefits of a workforce with the ability to not only work from home, but also anywhere. As a result, we are seeing firms looking at ways of maximizing the long-term benefits of having a clearly defined work-from home, or flexible working policy. 
A big part of this is in reducing fixed business costs, leasing offices, particularly in prime city locations is expensive! Home and Flexible-working, allows businesses to lower these costs. A great example of this is Lambeth Council, they are reducing their office footprint and are looking to only ever have no more than 60% of their staff in the office at any one time. 
As well as cost saving, offering a home working or flexible working policy will help attract talent, pre-lockdown it was estimated that a third of the UK's working population want the ability to work from home and the flexibility that provides. If you're not doing do it, someone else will be, you want to retain the best talent as well, recruiting new employees is not cheap.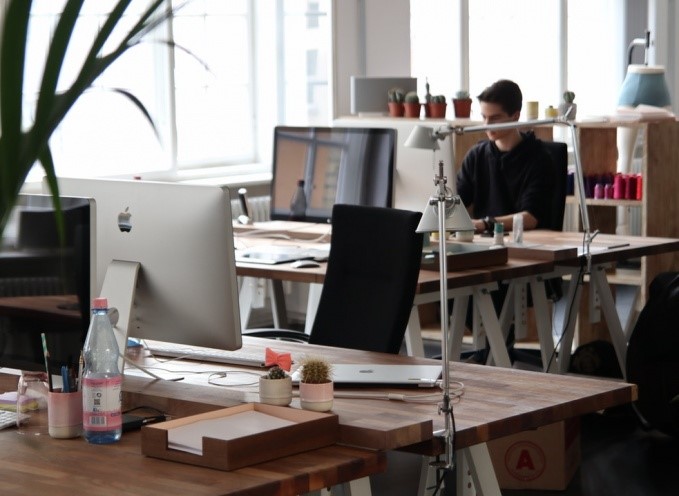 How can you ensure your business gets remote working right?
Understanding what a Home or Remote Working Solution can offer your business both in the short and longer term is a great place to start. There are several considerations to be made, not least cost, the type of home/remote working solution will determine the cost.
Depending on the role of the employee, some less expensive, less "technical" solutions will work for your business, for certain users, using role specific, software applications, a more involved, technical, solution may be required to ensure these employees can work remotely with no issues.  
A VPN (virtual private network) or RDP (remote desktop protocol) type remote working set up, can be, a relatively quick and cost-effective way of setting your employees up to work from home, for many cases this will work very well. There are issues when users are using more resource hungry applications, CAD type applications and there can be issues with connection, RDP can be heavy on Bandwidth and with the whole family at home all trying to access what they need to it can prove frustrating.
Utilizing virtualization software, for example, Citrix, VMWare or Teradici PCOIP will give users a much better remote working experience, the options here, are to invest in servers and build your own on-premise environment, the big advantage of this is your data remains on domain and you retain control, the disadvantage, there is a considerable up-front cost and it can take a while to take delivery of hardware, particularly at the moment, everyone is in the same boat after all.  
Or, you can "spin up" instances with a public cloud provider, Azure for example, this can prove expensive and complicated to set up, are the resources on offer going to be good enough for your applications? From experience managing the costs proves challenging and costs can spiral.  
The third option, a hosted private cloud option, sits somewhere between the two, as with the on-premise solution, you can provision bare metal servers to ensure optimum performance for your workloads, the difference being, these servers, are hosted, in the "cloud."
You can amortize the cost, so you pay a, per user, per month cost. From experience and certainly with what is going on at the moment, this is the fastest method to set up and will take care of your immediate need for remote working as well as provide a viable long-term alternative to workstations, so you can leverage all of the many benefits this sort of solution provides.  
Once you have decided on the approach you want to take, make sure all of your employees are equipped with everything they need at home and make sure you schedule regular virtual interactions, video conferencing and phone calls especially early on as it can take time to adjust to working away from the office, some employees will have only ever worked in an office.

You might also like...