Why the Nordic Home Trend Has Became So Popular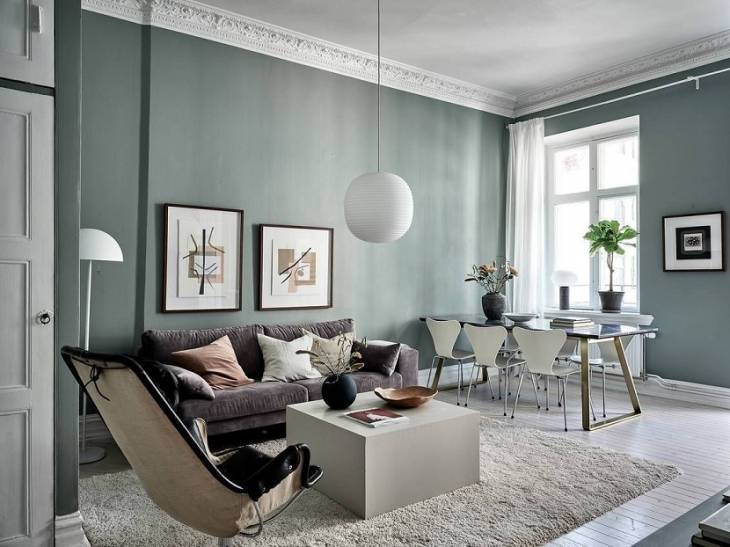 Green and grey Nordic interior design.
History tends to repeat itself, and this applies to the design industry as well. Over the past few years, minimalist designs have taken the world by storm, with an increasing number of people believing in the benefits that come with living a life that's clutter-free and organized.
One design that's gained popularity as a part of the minimalist approach is the Nordic home trend, also known as Scandinavian design. In this article, we'll go over the reasons why this trend works and what we can expect to see in the future.
Let's get started!
What's the Nordic Home Trend?
The Nordic home design trend is simply a home décor and design trend that leans heavily towards minimalism and embraces a clean, clutter-free look.
However, the Nordic home design gives minimalism a fresh twist by including more dark and earthy tones and textures to the aesthetic appearance of the home.
But the interior trend doesn't just limit itself to wall colors and such, but it also includes dark sculptures, vintage furniture, and so much more.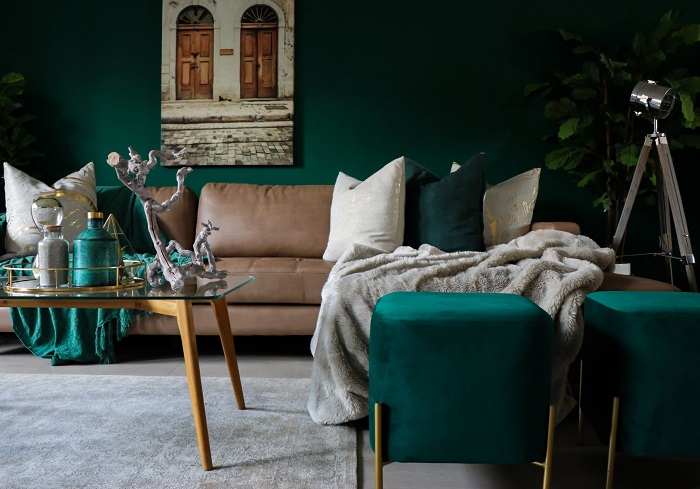 Why Is the Trend So Popular?
The reason why many people have so readily embraced the trend is that while minimalism is loved by people, it can seem a little too bland or dry for some people's tastes.
In other words, there are some people who feel that a general minimalist home can look a little cold, empty, and uninviting if it is not done right. Thus, adopting a Nordic design trend instead can still give you a clean-looking space, while also making the home look cozy and warm.
That is possible because the Nordic design colors, textures, furniture, and other artistic additions lean towards warm and dark earthy tones, which balance out the white and cool tones that represent a typical minimalist home.
So, while a clean, white home might be some people's dream, others who enjoy having a little more color and accent in their aesthetic tend to prefer the Nordic design scheme. That has been a big reason for the popularity of Nordic designs in home design and aesthetics.
Top Nordic Home Design Trends this Year
Here're some Nordic home design trends making waves that you can implement to achieve that beautiful and much-loved Nordic-style look and feel in your home:
1. Warm-Hued Flowers
Flowers are a part of the design trend, and like the rest of the aesthetic, warm-hued flowers are preferred when decorating a Nordic-style home interior.
Another tip to keep in mind is that gold-tinted vases and decor are also quite popular with the trend at the moment, so you may want to find a pretty vase with a gold lining to hold your flowers.
If you're having trouble buying flowers in your local area, you can buy them online and also use the same-day flower delivery feature available online.
2. Slim Objects and Designs
While solid furniture is very prominent among Nordic design trends, this year, slim pieces of furniture and other objects are becoming popular in Nordic design trends.
This includes furniture with clean lines along with thin frames. This is because the thin frame makes the appearance more elegant and lovely in appearance.
3. Modular Sofas
This design trend is quite popular not just with Nordic design, but also with others as well.
People seem to love sofas that are wide and huge enough to fit the entire family, while also showing little to no legs.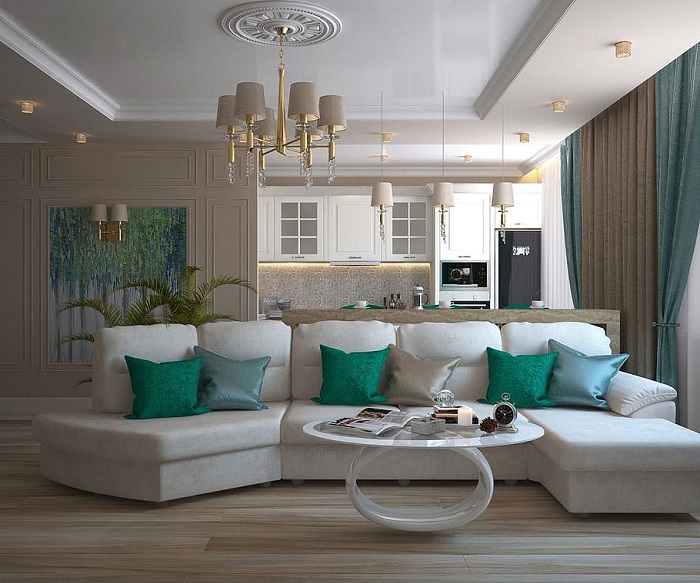 4. Beige Tones
While many minimalist designs love using shades of white, beige tones are more loved by Nordic home lovers because this color brings a more earthy tone into the aesthetic of the room through the walls and decor.
This year, beige mixed with a tinge of grey seems to be catching everyone's eye as people love the warm color of the beige blending in with the subtly cool undertone of grey.
In Conclusion
The Nordic home trend is apparently here to stay. It is not likely to go out of style anytime in the foreseeable future.
So, if you want to give your minimalist home a Nordic twist then this is your chance and now is the time to embrace the Nordic aesthetic in all its glory!