How to Create a Mobile App Business Plan: 5 Key Tips for App Startups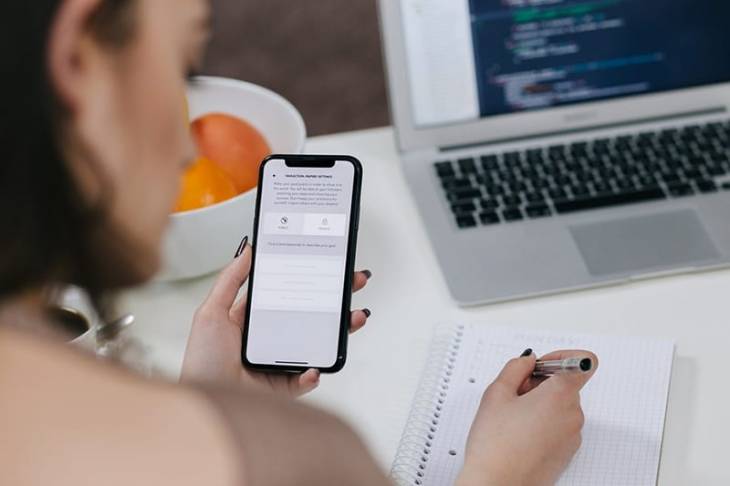 The mobile applications market has been growing for the past several years, and will continue to do so for the foreseeable future.
Mobile apps have become an integral part of our personal and professional lives. The market was valued at $106.27 billion in 2018, and is projected to reach $407.31 billion by 2026, growing at a CAGR of 18.4% from 2019 to 2026.
With almost half (48%) of the global population owning a smartphone, the mobile app market has huge earnings potential for savvy businesses and entrepreneurs.
Mobile applications frequently serve to provide users with similar services to those accessed on PCs. Apps are increasingly the primary tool users engage with brands and brands use to reach audiences.
However, to tap into this huge mobile earnings potential, there are a plethora of things that go into it, including developing a stellar app and creating a solid mobile app business plan.
But where do you begin and what steps do you need to create a mobile app business plan? We'll get into that but first let's look at what a mobile app business plan is and why you need it.
What is a mobile app business plan?
A mobile app business plan is essentially a roadmap to building and growing your mobile app business idea.
A business plan comprises of several sections, including an executive summary, a company description, products & services, strategy planning, management & organization, and finances.
Those details make it a valuable tool you can use to attract investors and get the funding you need to bring your app business idea to fruition.
Investors are not likely to put their money into a venture without a clear business plan that lays out how profits will accrue and they will get returns on their investment.
Basically, a business plan for an app is an extensive guide that includes the company's description, business goals, marketing strategies, and so on.
Why do you need to have an app startup business plan?
As already mentioned, a business plan is an extensive description of your business idea that you can use to attract investors with.
A professional business plan is important as it can help you raise funding to build and/or grow your application startup business. With it, people have raised millions of dollars for app startups
That said, there is a lot that goes into the business plan writing or creation process—in short, conduct thorough market research, know your competition, learn who your target audience is, and provide detailed financial projections.
Depending on the complexity of your mobile app idea, a business plan could take anywhere from one week to several months to create.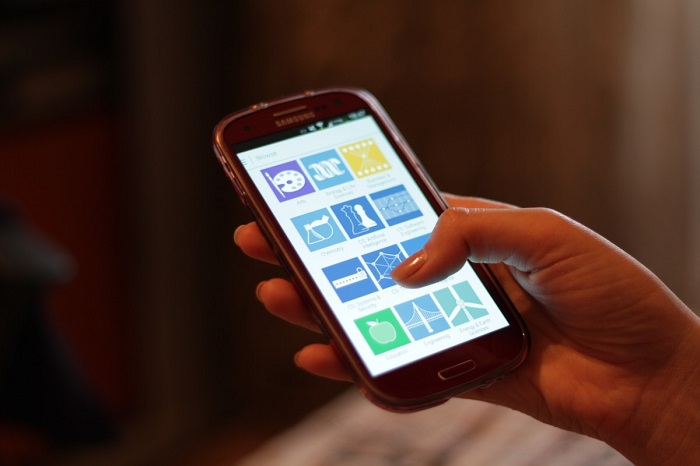 Tips and key components to create a mobile app business plan
Now, let's look at the top five tips for writing a great business plan for an app that will help you build and launch a great product that generates revenue, as well as attract investor funding:
1. Executive summary
An executive summary is the beginning of the mobile app business plan. This part will make the first impression on potential investors, and could win them over or possibly demotivate them right from the beginning.
The Executive Summary entails market research, target audience information, and your unique value proposition. It also includes the funding that you require to make your idea a reality.
This is the first section of the plan, which is why you should keep it concise and clear.
The goal: To make the best first impression and incentivize investors to keep reading.
2. Market analysis
Before moving on further, conduct thorough market research to determine the current state of the market you are planning to penetrate. Make sure that there are enough potential customers in the market who have the funds and are willing to spend them on your digital service.
Additionally, conduct a competitor analysis to assess the approaches and strategies of your main competition. Finally, provide a SWOT analysis to be fully prepared for the market and competition and reduce the chances for failure.
A SWOT analysis consists of strengths, weaknesses, opportunities, and threats in the market. Knowing the weaknesses and threats allows you to avoid mistakes, as well as learning your strengths, which will help you take full advantage of them.
The goal: To demonstrate to investors the product/market fit of your app idea.
3. Marketing strategy
A marketing strategy refers to providing the plan for future marketing activities that will make your app visible to the potential users.
Begin by creating user personas and thinking through every aspect of their life, such as demographics, occupation, income level, location, marital status, etc.
Next, provide a customer acquisition strategy and calculate the cost of acquiring a user. This section of the mobile app business plan also involves broadening your user base through referrals, rewards, loyalty programs, and other approaches.
The goal: To convince investors that your app will reach the end-users.
4. Financials
Financial information is probably the most important part of the mobile app business plan, as it contains the data that investors are most interested in.
When writing you app business plan, include a five-year financial forecast to allow potential funders to assess the feasibility of their investments.
Besides that, focus on two other main parts:
Startup app development costs, including one-time, periodic, fixed, and variable costs.
Monetization strategy that describes the ways in which to generate revenue from a mobile app. There are several strategies you can choose, for example, in-app purchases, advertisements, subscriptions, etc.
The goal: To assure investors that funding your project will be lucrative for them.
5. Idea validation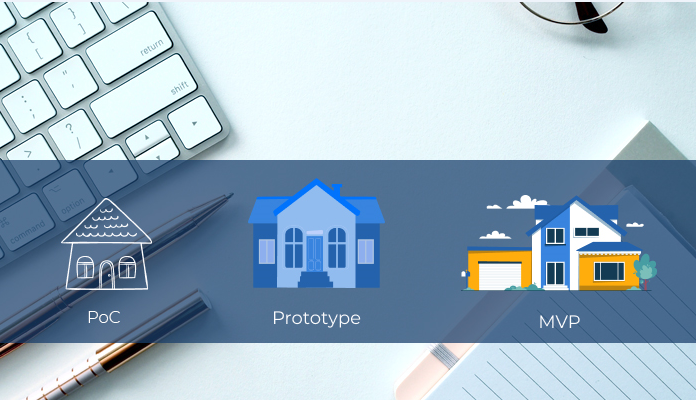 Idea validation is the process of gathering evidence around your ideas through experimentation and proving the feasibility of your app idea.
There are a few strategies you'll want to consider in order to validate your idea:
I. Proof of concept
PoC is a way to evaluate the validity of a brand new idea that has not existed before. If you are building a messaging app or a food delivery service, you can leave this part out.
II. Prototyping
Prototyping is the most basic approach to idea validation and requires almost no funding. You could simply sketch out the application to demonstrate how it will look.
III. Minimum viable product
MVPs go a little further and allow you to actually experience the application.
MVPs are usually very basic applications that entail all the essential functions and features of your software solution.
The goal: To show investors the validity of your idea and to allow them to actually experience the app and also to collect the first valuable feedback from your target audience.
In conclusion
A professional business plan will help you get the required funding, learn about your target market and audience, and familiarize yourself with the financial opportunities and constraints. The value of this document should not be underestimated.