How SEO Copywriting Helps Businesses Rank Well in Google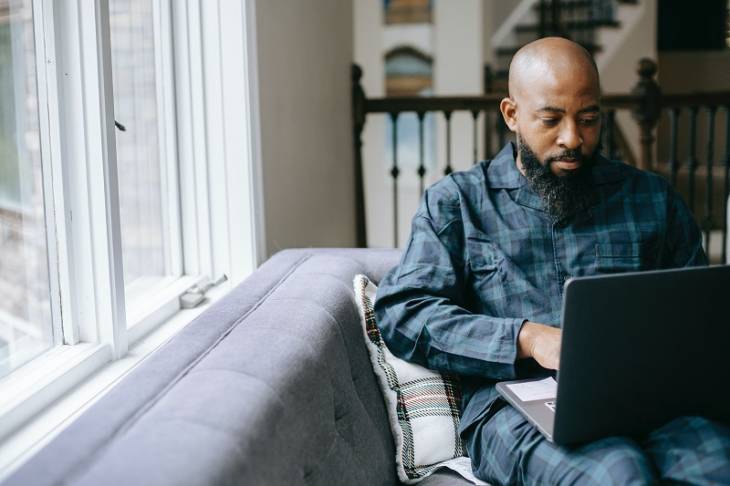 If you want your website and web pages to move to the top of Google search, SEO copywriting is a proven solution. It is a strategy to optimize your website's written content for all SEO (Search Engine Optimization) purposes. It focuses on a keyword-oriented approach to get the best results.
Strategic use of the right and most effective keywords throughout your article will help in getting a better SEO ranking.
But what's the value of getting a better rank on search engines, anyway?
According to Backlinko, 75.1% of searchers click on the first three results on Google search. This number reduces sharply as you get to a lower ranked web page. So, a higher position on Google is linked directly to higher conversion rates and revenue growth.
Let's now look at how exactly (and some of the top ways) SEO copywriting helps your business website rank well in Google and other search engines.
1. It can help improve site speed
This point might seem strange, but since SEO copywriting optimizes the web page, it can also reduce the loading time. SEO copywriting avoids unnecessary links, words, resources, and content, thereby reducing the website's loading time.
Site loading time is a significant factor in increasing the engagement of a website. A study by Akamai shows that 47% of users leave a web page if it does not load in less than 2 seconds.
With increased loading time, the dropout rate decreases, and that helps to get a better ranking on Google. Reduced load time equals improved site speed, which in turn increases conversion rate by 74%, per stats by Truconversion.
2. It helps boost engagement and ultimately sales
According to a study by Junto, 47% of people view 3-5 pieces of content before buying the product. Having well-written and optimized content will bind the customers to your site, increasing your website's engagement and ultimately driving sales.
SEO copywriting includes the right amount of keywords that boost sales. According to Moz, 8% of search queries are questions. The questions will have keywords.
Writing SEO copy with well-thought-out and targeted keywords will not only help you get more engagement, higher rankings, and more traffic, but also increased conversions.
3. It helps connect relevant pages and build backlinks
Hyperlinks, or simply links, are another essential part of SEO copywriting. Proper copywriting includes adding relevant links to pages on the same website and also linking to other relevant external sites. This injects in your pages a more engaging and value-rich aspect that boost your brand image, as well as surfacing old content that might be forgotten.
By linking to other content on your website, it encourages visitors to read other pages on the website, boosting engagement rates. And, as the content of your page makes people talk, it indicates authority, credibility, and trustworthiness, which attracts backlinks from other sites.
The importance of backlinks has increased steadily over time. According to Google, backlinks are one of their top three ranking factors. Those backlinks on pages are like votes of trust, credibility, and authority. The more links a page gets, the more votes they are getting, which can improve their search engine ranking.
Despite their importance, most web pages do not have adequate backlinks, which hurts their visibility online and bottom line. 66.31% of pages have no backlinks, according to Ahrefs.
Incorporating SEO copywriting in your business strategy will help in, among other things, building quality backlinks to your web pages that help you rise above the crowd and increase your site's search ranking and business.
4. It increases click-through rates
Some of the things that SEO copywriting does is optimize the headings/titles of content. A page title or heading is the most visible part of a web page that determines whether or not a user clicks on a link to read the content and take the desired action after reading.
This power of headings is vital for any business website or web page. According to ImpactPlus, 36% of SEO experts think that the headline is the most critical part of an SEO strategy. This stat alone should be enough to prove the mettle of a good heading in the world of SEO and business.
So, including keywords and other copywriting techniques in your headings is an excellent way to increase organic traffic, engagement, and conversion on your website.
5. It enhances your mobile SEO
Mobile SEO is a rapidly growing part of search engine ranking and an absolute necessity. According to Statista, more than half (52.2%) of the total internet traffic is from mobile. This is why there is a real need for mobile-friendly, optimized, and engaging content.
Since mobile devices have a smaller screen than desktops, even short articles can seem lengthy to mobile users and should be optimized accordingly. SEO copywriting ensures that your content is not only optimized for desktop, but also mobile, which in turn ensures an equal (if not more) click-through rate is achieved from both mobile and desktop traffic.
Interestingly, because mobile and web have different search results orders or listing styles, getting the first rank on mobile can fetch you 27.7% of clicks as opposed to 19.3% on desktop, according to SEOClarity.
Therefore, producing mobile-friendly content should be a top priority. This is one of the key responsibilities of an SEO copywriter, and it can greatly help to improve your website's mobile SEO and business overall.