Best Pieces of Advice for Localizing Your Marketing Campaigns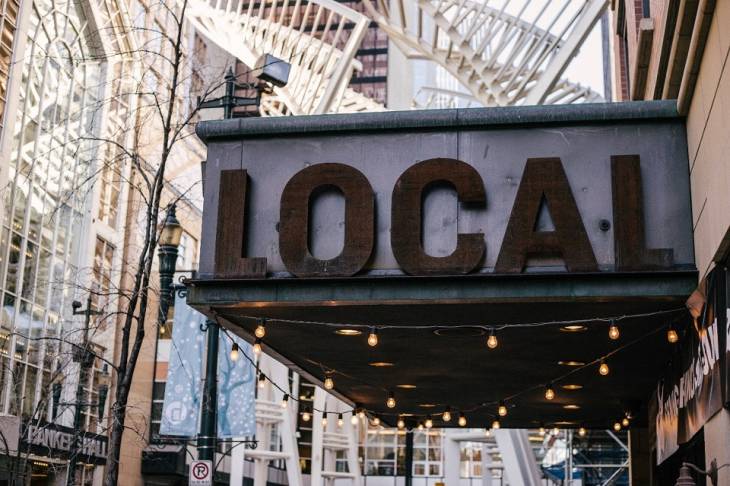 Localizing your marketing campaigns can benefit your overall business in a big way. Whether you want to comply with the multicultural community within your market, or you want to spread your business across different markets, localization is a great solution.
According to research by CSA Research (formerly Common Sense Advisory), a whopping 75% of consumers prefer to buy products in their native language. The need for multilingual support for your customers is therefore huge.
And the benefits of localizing your marketing are numerous, too. You'll be able to increase conversions, get a different audience to trust your brand, and boost sales. As such, a long-lasting business growth depends on your localization strategy.
Apply Localized Marketing in Your Business
Here are key pieces of advice and top tips to help you apply localized marketing to your business.
Advice #1: Localize, don't just translate
The first question you need to ask yourself is do you know the difference between localization and translation?
If you think that it is the same process, you can lead your localization strategy in the wrong direction.
To handle the localization like an expert, you need to have a clear understanding of these two notions.
Translation is a simple conversion of content from the source language into the target language.
Localization is the adaption of your marketing campaign for a different culture. The translation is a part of the localization process. However, this process also considers local customs and the overall culture of the target audience.
Advice #2: Work with a local
No one knows the given culture better than a local.
They will understand more than just the consumers' language because they know their customs, culture, and behaviors.
For example, while the marketing approach in the USA is more aggressive, in Europe, people prefer a more subtle approach.
Find a local marketer who can advise you on your marketing campaign. You can search for online job platforms such as UpWork.
The specialist can give you pointers on what changes you need to make. He can also analyze the consumer's behavior and provide you with results. Based on that, you can form your marketing decisions.
Advice #3: Hire a professional localization service
Machine translation doesn't have the ability to pick up context, metaphors, tone, style, or idioms.
Working with a professional localization service will increase your chances of perfecting your new campaign.
Besides the general translation service, they will emphasize whether some words are forbidden or non-existent in the target language.
Experienced localization services which you can find on translation companies reviews website like PickWriters will know how to make your content more locally comprehensible and culturally available to your target readers.
Having a team that is qualified for localization can help you carry out this process faster. This is especially true if you are facing localization for the first time. You'll definitely want someone beside you who has experience.
Advice #4: Don't forget about email marketing
Your localization campaign should go beyond your website localization.
Emails are an international marketing channel. The fact that over 280 million emails are being sent on a daily basis only supports that claim.
Whether you plan to send newsletters to your potential customers, attract attention to your current consumers, or reach out to potential business partners, your emails should be localized as well.
Here are some of the main elements you need to pay attention to:
Subject line – When you translate the original subject line it may be too long for this purpose. Consider rephrasing the subject line to make it more effective.
Content – Work with a professional localization service where applicable to translate the template for your generic emails like newsletters.
Call-to-action (CTA) – You can have the same problem with CTA as with the subject line. If it's too long, it can affect the design. Use words that will attract the attention of the target audience and also work well with the design.
Email aesthetics – If necessary, change some colors or images you used in your previous email campaigns. Avoid imagery that has a negative context in the target culture. For example, using pictures of models in bikinis is accepted in the USA or Europe, but in the Middle-East it is considered offensive.
Advice #5: Adapt your social media accounts
Social media is essential if you want to spread brand awareness. That is why you shouldn't forget about it in your localization strategy.
Either create new accounts or use the geo-targeting feature to adjust your social media profile to different languages.
When it comes to Instagram, you can use one account but you should write the description in more than one language. Also, don't forget about hashtags. Add hashtags in every targeted language to make your posts easier to find.
Advice #6: Make it personal
Nothing works better than humanizing your brand and showing that you understand emotions.
Take it from Chris Bolman, the director of integrated marketing at Percolate who states the following:
"By positioning the brand behind a core mission to solve important human needs, then fulfilling on that mission with local sensitivity, brands can traverse cultural differences to provide their markets with truths that transcend language barriers."
Talk with the locals to find out what touches their heart, who are their idols, and what they respect the most.
Those findings will help you tailor a campaign with a high-success rate.
Conclusion
Localization can take your business to the next level. With some adjustments and adaptations, you can conquer a whole new market and ensure the loyalty of new customers.
So, make sure you invest some time and effort in local marketing. Remember that with the right team, strategic moves, and persistence you can achieve anything.