10 Free Ways to Promote Your Book the Right Way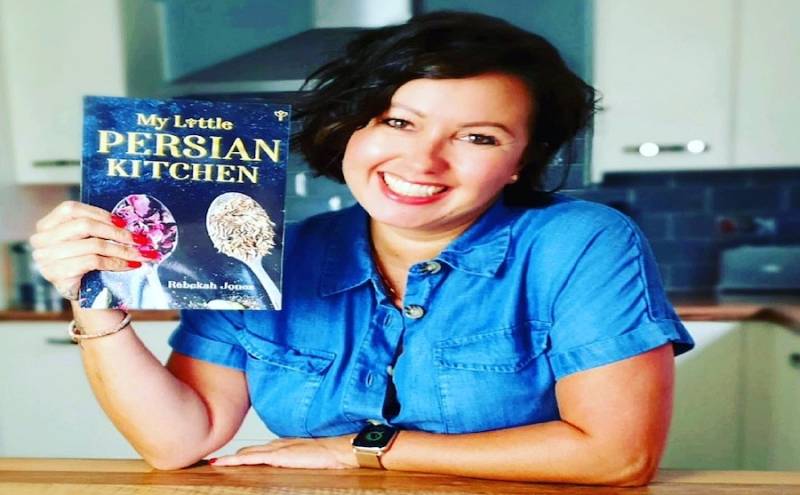 Rebekah Jones holding copy of her published work, 'My Little Persian Kitchen'. Photo: Rebekah Jones / Wikimedia.
If you are an author just finding your feet, it is likely you do not have a big budget to promote your book. It is the classical conundrum: To gain recognition for your book, you need money, which you are probably aiming to make through your book.
Many promising authors are stuck in the rut because of this conundrum and are unable to properly promote their book for luck of funds and marketing ideas. However, you can avoid this trap by utilizing free tools and resources for the promotion of your book.
In this article, we share helpful tips on how to promote and market a book – mostly for free. 
Importance of Pro-Active Book Promotion
As you may already know, it is vital to get as much promotion as possible for your book. Most books become popular only through widespread awareness of the book. If there is no awareness, you will struggle to gain the recognition you deserve even if you write the highest quality book.
Promotion is necessary for your book to be read widely in any meaningful scope. Of course, there are some books that make it big without any big promotion prior to release, but this requires a huge amount of luck, which you should not rely on for your book.
For every book that becomes widely popular with little to no promotion, there are thousand others that lay collecting dust on bookshop shelves for luck of promotion and marketing. So, promote your book pro-actively to increase the odds of success for the book.
Best Book Promotion Strategies/Book Marketing Tips to Use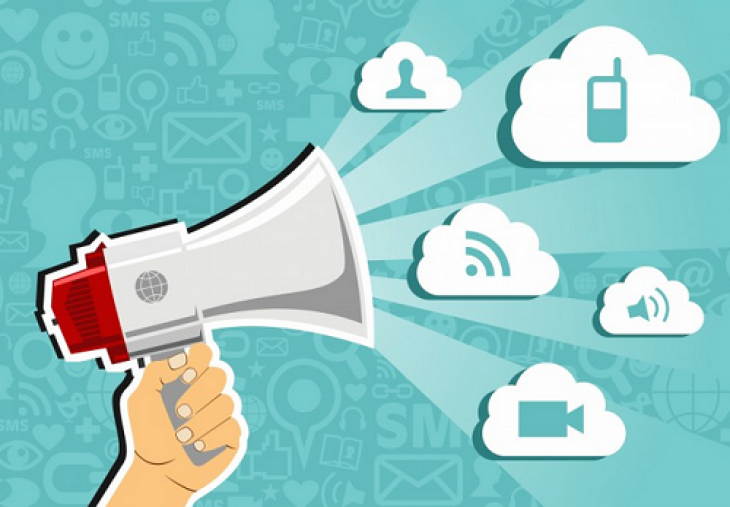 Not every writer has the necessary budget to go crazy on the promotion of his or her book, but promoting and marketing your book can ultimately pay huge dividends.
Book promotion often requires good connection in the industry, as well as a sizable budget. Sadly, most writers starting out will not have a lot of money and resources available to them.
To help you tackle such book marketing challenges, here are some useful resources and strategies to promote and market your book effectively - on a low budget or for free in most cases:
1. Social Media Promotion
Start building an active social media presence on popular social networking sites like Twitter / X, Instagram, and Facebook through which you will promote your book.
Word of mouth spreads very quickly on social media. If your book turns out to be a fabulous piece of work, then it will be easier for it to spread on social media. But this will only happen if you already have social media accounts promoting your book to reach wider audiences on social media.
2. Online Commenting
Comment on public forums, blogs, book review sites, and other digital platforms discussing your book and other books to create chatter about your book and show you are an involved author.
People will appreciate your considered in put as a published author yourself and see the hard work you put in writing your own book. This will help you get out there and be noticed online.
3. GoodReads Giveaway
Goodreads is one of the biggest websites for books. Doing a free giveaway there will provide you with free publicity, considering members of the book community are always eager for a freebie!
Goodreads giveaways are possible with hard copies, but there are many other similar book marketing and promotion options for those who have published an e-book.
4. YouTube Videos
Get started on YouTube to promote your book. Preferably, you could make some book trailers to generate hype for your novel. Be sure to also promote and market your book on other free video streaming platforms like Facebook Live, Vimeo, and Twitch.
5. Amazon Reviews
Encourage people to write reviews for your book on  Amazon.com,  the biggest online marketplace worldwide. The better reviews your book has on Amazon, the higher its ranking will be on the platform which attracts nearly three billion website visitors each month.
Good reviews on Amazon will generate more awareness of your book, more word of mouth recommendations from readers, and increased sales online even outside of Amazon.
6. DRM Protection
Disable DRM protection for your book. DRM stands for Digital Rights Management. Disabling this option may mean that your book is obtained by readers without paying you. Since you are starting out, this will also mean that your book is shared more, rising awareness of your book.
7. Book Translation 
The world is a huge place. Over 8 billion people inhabit it! Do not limit your target audience by making your book available in only one language.
Get your book translated into other popular and power languages, such as Spanish, French, Russian, and German. There are many free and easy translation apps like Google Translate, which instantly translates words, phrases, and web pages between English and over 100 other languages.
8. Guest Blogging / Content Marketing
Write and publish engaging blog posts and articles on central themes of your book to raise awareness of the book. If you do not have a blog yet, then this is the perfect excuse to get one.
At the end of the blog post, whether it's published on your own blog or on other popular sites as a guest post, include a call-to-action and link telling people where they can get your book. Guest posting on many sites and including a link to your book can increase your book visibility and sales.
9. Influencer Marketing
Influencer marketing involves working with popular content creators, social media influencers, or fellow authors to promote your book to their audience or subscribers.
Many influencers will charge a sponsorship fee to promote your book, but if you connect with some of them in a meaningful way you may some decent promotions to their audience for free.
Reach out to influencers on social media and propose a collaboration with them to promote your book to their audience for an agreeable offer, such a reciprocal free promotion to your audience.
10. Book Signing
You can also leverage your own network and set up a book signing session. This will help garner hype and popularity for your book, and give you a chance to see how many true fans you have.
Arrange an author reading event followed by a book signing session in a freely accessible public space to promote your book, while also exchanging ideas with your readers and giving them a special souvenir to take home at the same time.
Conclusion
As you can see, there are many ways to promotion for your book for free. If you are a new writer, do not fret about the lack of promotion opportunities available to you. Explore the avenues listed in this article and you will be on your way to creating buzz and excitement for your book for free!