Food Safety Culture: It's Importance & How to Build It in the Food Industry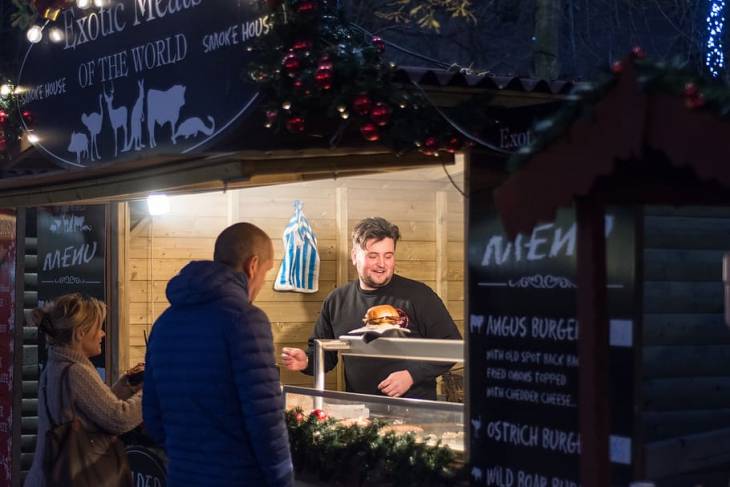 Every food business in the industry, whether big or small, home-based or industrial-sized, and local or international, surely has its own style and approaches to food safety. These approaches are composed of each company's views, goals, and way of doing things when it comes to food safety practices. They make up the concept of food safety culture as seen in any food business. 
While food safety laws are continuously improved and strengthened by responsible agencies, their implementation and stability in an organization still depend on the food safety culture of the team. As seen in many instances in the food industry, the lack of a strong food safety culture outshines the stringency of laws and regulations written on papers. 
All major factors that contribute to the prevalence of foodborne illness as described by the World Health Organizationmay be traced and related to human behavior. In such a case, it shows how commitment to food safety matters to every food business.
Food safety culture in the industry
In reality, you cannot oversee every operation in your food business. Despite the expectation of everybody that you, the food business owner, will validate everything, there will be times when you would have to pass the baton to your employees and trust them. 
A food business is a group of individuals with their own beliefs. One of the major responsibilities of a manager or a supervisor is to tie these individual beliefs and align them into that of the company's goals and values by gaining trust.
That is the very core of food safety culture. This concept is based on collective thoughts, values, and behavior of every employee, including managers and owners towards keeping their operations and products safe at all times. 
To say that food safety culture is doing the right thing when no one is looking may be an oversimplification. A positive food safety culture involves commitment, effective communication, and a good management style.
The importance of integrating food safety management systems with the culture of an organization has been well-emphasized in the past. In one of the publications of the International Association for Food Protection, they highlighted how behavior relates to the level of food safety in an organization. 
Employees need to change the way they do and see things in accordance with the goals of the company and the community. Don't get the point of this statement wrong. Food safety management systems and the scientific approaches behind them significantly matter. What it means is that it must work hand-in-hand with a positive food safety culture.
Role of food business owner
A positive food safety culture starts from the top position of a food business. Owners or managers are responsible for cultivating a certain type of culture and atmosphere in an organization. 
Each decision made by the manager, whether regarding the operations or marketing strategies, can contribute to the totality of an organization's food safety culture. In a way, the leadership style of a manager is reflected through the food safety culture of an organization.
Here are some of the important roles performed by a food business owner or manager that contribute to food safety culture:
I. Leader 
The main role of an owner or a manager is to orient the employees of the company, share the goals and vision, and teach them how to do things around the business. 
A leader knows the operations of a company inside and out and it is part of their role to train their employees on how to do them properly. 
Managers must also become role models by showing their commitment to doing things the right way.
II. Problem solver and strategist
A manager of a food business owner must also display quick wit when it comes to problem-solving and identifying opportunities to promote good food safety practices. This role shows their suitability as a leader and contributes to their influence over their subordinates. 
As a leader, it is your responsibility to create tasks that are not only effective, but also efficient in achieving the company's goals. Solutions and strategies must consider and involve employees to promote inclusion.
III. Provider
This role pertains to the responsibility of an owner to provide a conducive environment for employees to work in. It includes proper and equal treatment for all, as well as a safe working environment. This setting can be achieved by providing the necessary equipment, training, and incentives to everyone.
IV. Hall monitor
A good manager sets objectives that are measurable. These objectives can be used to identify if the current food safety culture of an organization is working or if there are changes that need to be done. 
The performance of a team can be considered as a reflection of how they value and see food safety. 
V. Evaluator and motivator
Motivation does not always come naturally for everybody. Some individuals are motivated because of the goal, whereas others become motivated because of encouragement. Whichever source of motivation is present in a team, it is part of a manager's role to evaluate and devise a strategy where everyone becomes satisfied. 
It may be difficult to find an owner or a manager who possesses all of these traits and some other important characteristics, but every role listed in this section can be learned. Some of the keys to doing so is to have the right mindset and understand the needs of your employees.
Tips to Build a Strong and Positive Food Safety Culture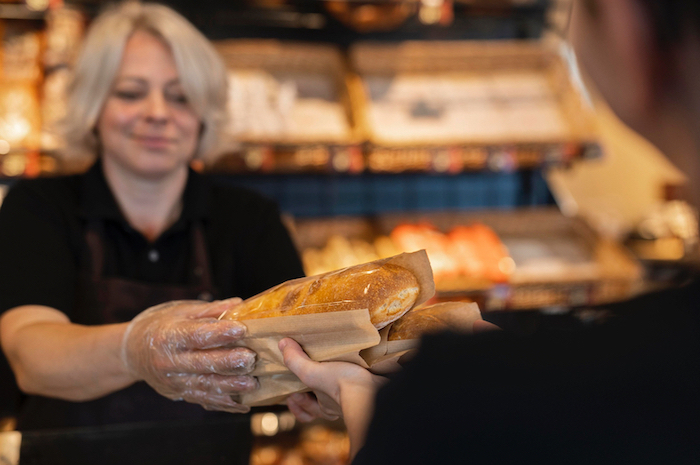 Once you have nailed down the roles and responsibilities of a manager in creating a positive food safety culture, the next step is to lay out your long-term strategies. 
It can sometimes take years to build and requires a steady and consistent system, and one of the ways professional entities make sure to comply is using a HACCP (Hazard Analysis and Critical Control Points) plan to ensure a proper food chain. When succeeding is part of everyone's interest, an organization's food safety culture becomes more unified and effective. 
To build a positive food safety culture in a more precise manner, follow these simple and basic steps.
1. Lead by example
Employees are also observers. Managers and food business owners teach them to be, after all. Through observations, they learn the correct techniques and proper way of doing your daily operations in the business. 
This is also how they see your leadership style - through observations. When employees see a manager who is hard-working, motivated, trustworthy, fair, and driven towards achieving food safety, they tend to gravitate towards them and mimic their ways.
2. Create measurable objectives
Everyone, even outside a food business, becomes more motivated when the objectives are measurable. There is no point in setting unrealistic objectives which will only demotivate team members. 
When objectives are met, people gain reasons to celebrate and evaluate themselves. Through this, a manager can also gauge if their management style is effective. This can also become a basis for providing incentives, whether in kind or through recognition.
3. Establish the importance of commitment
While providing incentives is an effective way of promoting commitment, this process can be inapplicable for some. 
Commitment to food safety can be achieved by emphasizing its non-negotiable nature and showing how doing things correctly can improve everyone's position.
4. Promote accountability
Food safety culture does not mean it is lax when it comes to being accountable. In fact, that is the opposite of a positive food safety culture. 
Employees must understand how important it is to uphold food safety at all times in combination with accountability. 
Malpractices in terms of food safety can cost health and even lives in dire cases. As such, a manager must emphasize the weight of each action every employee makes. 
5. Promote understanding of food safety
It is certainly hard to value what you do not understand. A food safety culture is also made up of appreciation towards food safety. 
As part of employee training, including a course on explaining the importance of food safety and the commitment to doing it correctly all the time is a great first step. 
6. Communicate with your employees
We have mentioned inclusivity. In this scenario, employees become part of decision-making, planning, and operations. 
That can be achieved by explaining future plans, goals, and objectives with everyone to reach a mutual understanding. This situation is also the perfect time to gather the opinions of employees and consider them when it comes to company strategies. 
Encouraging them to speak up makes them feel heard and genuinely part of the team. After all, employees are front-liners who experience operations every day and have mastery of services.
Place of Food Safety Management Systems in Food Culture 
A positive food safety culture is a strong asset of a food safety management system (FSMS). It ensures that protocols and the whole FSMS are implemented smoothly and with minimal human errors. 
Although a strong management system can propel a business towards success, the lack of a positive food safety culture does not guarantee its lasting presence. 
Food safety management systems sway along with globalization, changes in trends, and even employee turnover. On the other hand, food safety culture stays and is carried over to the next generations of the organization. So, after securing a positive food safety culture in your organization, make sure that your food safety management system is working at its best. 
Nowadays, manual food safety management systems won't make the cut especially with the fast-paced nature of the food industry. To help you cope up with the changes in laws, regulations, and protocols, a digital food safety management system would work best. 
With a digital food safety system, you can ace a great management style that has focus, clarity, and precise methods when it comes to food safety with very minimal effort.