Christmas Is Coming. Is Your Business Ready for Holiday Sales?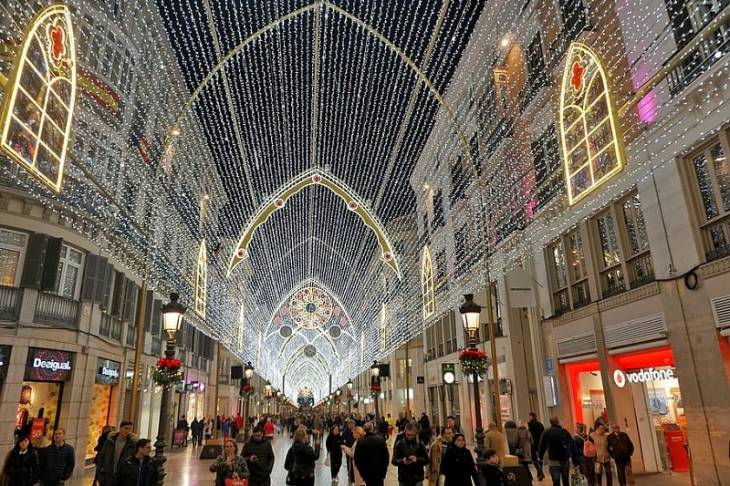 It's the season of sweaters and pumpkin spice. It's time to bring all those beautiful decorations and get ready for Christmass! For e-commerce businesses and entrepreneurs, it is an expecially exciting time because this quarter can give you the sales boost you've been craving for.
Of cources, as a business owner, it's not always easy to complete all the necessary steps required to prepare well and make the most of Christmas shopping. Many online sellers and retailers fail to mazimize the holiday season sales opportunities by thinking all it takes is merely giving holiday discounts and promotions.
However, if you wish to make this coming Christmas your best sales period yet, you should start preparing and improving your e-commerce platform early for the upcoming shopping season. Preparing ahead for the festive season can be a shot in the arm. The sooner you start, the better.
Many companies actually begin preparinging their Christmas sales strategy as early as August. You might not be able to do this, but the goal is to start preparations early.
Ideas for a Solid Christmas Sales Strategy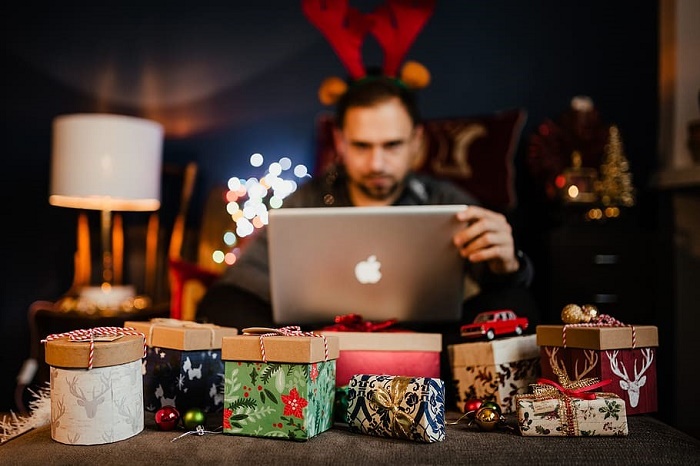 In 2022, mobile retail e-commerce sales in the United States are projected to surpass 430 billion U.S. dollars, an almost twofold growth since 2019. By 2027, online shopping revenue in the U.S. is forecasted will exceed 1.7 trillion dollars, according to Statista.
These figures depict a growing opportunity for those in e-commerce to tap into the booming industry and cut a share of the online sales dollars for themselves. That requires having a solid strategy to increase sales during the key heights of online shopping that occur in Christmas.
Here are some essential steps and top tips you can use to build an effective Christmas sales strategy and boost your business this holiday season:
1. Prepare a promotional calendar
 
Be wise while crafting a promotional calendar for the holiday season. If you participate in every holiday, then it can prove to be extremely daunting. So, you should build a note of the foremost vital dates in your calendar on which you are going to have promotions.
2. Order extra inventory
Make sure that you don't run out of stock on your best sellers. If you have plans to do more promotions on specific items, then you should have got plenty of inventory of those things. This will aid you in getting higher profit margins during the festive season.
3. Create a sense of urgency
Psychology says that people are more likely to react quickly to an event if they know that it is not going to be permanent. It will be wise for any e-commerce business to start using the countdown feature to create a sense of urgency.
A 10-digit window with the numbers going down and reflecting the expiry of an offer can create unrest among the customers and compel them to buy.
4. Gift Wrapping
Packaging creates a huge difference during the holiday season. You should make sure that your store offers your customers some exciting packaging options during this time of the year. 
5. Free Shipping
Customers dislike paying exorbitant shipping fees on their orders and that can cause them to leave the shopping cart midway. When they leave, it means a business has lost a potential customer from whom they could have drove sales and perhaps repeat business.
If you don't want this to happen with you, then it is best to arrange ahead of time how you will offer your loyal customers free shipping This way they will definitely make a purchase from your retail store and you will have a competitive advantage over your competitors. 
6. Holiday Marketing
You want your patrons and potential customers to respond positively to your holiday promotions. So, take your time planning and creating different types of content, emails, social media, ads, and re-targeting that will attract additional customers to your e-store during this period.
7. Gifts for first-timers
Delight your customers with gifts when they receive their first order. It's an effective way to spread the Christmas cheer and can be a very effective strategy to turn them into loyal customer past the holiday season. It'll allow you to maintain a warm relationship with them.
A Christmas-special cashback or free chocolate, for example, will not be too much an investment to retain customers. Whether or not they make another purchase instantly, they are definitely going to consider you later.
8. Organize exciting contests
Organizing contests is a very engaging and effective strategy to involve and draw customers to your business. People love to compete and win nice things. So, plan fun and exciting contest, making sure the contests are open and impartial for all participants.
9. Image pop-ups with offers
An image pop-up can be a great way to turn your visitors' heads to the discount offers. It should be appealing and have the correct message that encourages users to make an instant action.
10. Engaging 'How-to' content
During the festive mood, people might be scouting for relevant content like how to festoon a Christmas tree, how to light their homes or the presents they can give to their relatives.
Based on the industry your business is in, useful how-to content can be powerful magnets to attract and draw visitors to your blog.
11. Revamp website look and feel
To make your website stand out in the online world, you can focus on revamping its design look and feel to reflect the mood and style of the season. You can get assistance from web designing experts to help you with this revamp.  
Display holiday-inspired banners on your website showing your customers what product they'll get discounts on. Produce a joyous style that reassures holiday shoppers they're in the right place.
12. Put up a page with all of your deals and offers
Another idea is to create a page where visitors will see all of your offers in one play.
Highlight the best sellers and special offers. This is especially useful for shoppers who don't necessarily celebrate Christmas.
When you have your best Christmas offers in one page, don't forget to audit the look and feel of that web page and optimize it for the best results, as well.
13. Optimize for mobile commerce
More people are shopping from their mobile devices. In fact, mobile e-commerce sales will account for more than half of all e-commerce sales. So, make sure you optimize your website for mobile commerce.
Determine whether or not your site is optimized for smartphones and tablets. Ensure you speed up your website for mobile devices by using a caching plugin, optimizing your images, implementing the AMP protocols, and more. 
Also make sure your mobile checkout is as seamless and frictionless as possible, with buttons bold and clear, and your forms/fields easy to fill out. Otherwise, mobile shoppers might be frustrated when trying to buy from your store and leave without buying.
And don't forget to optimize your mobile website's navigation, with the most important pages on your site easy to find, accessible, and clickable.
In conclusion
Preparing for Christmas shopping season isn't a stroll in the park. There are many things you can do to ensure a smooth and seamless user experience and big spikes in holiday sales for your business. So, start preparing early.
Keep your eyes on the goal - generating more sales throughout the holiday and growing a loyal customer base. This is how you'll get one of your best Christmas holiday sales.