5 Ways to Develop Your Leadership Capacity and Skills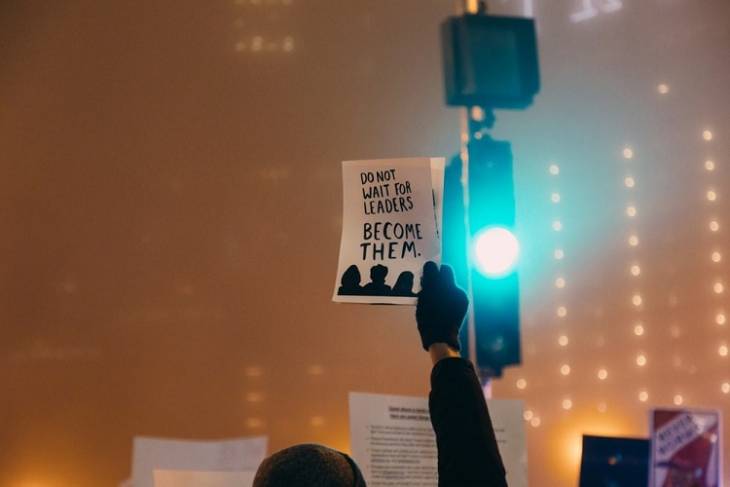 The possibility of progressing to the forefront of one's career is something that drives people to soak in their jobs, enhance their expertise, and pursue new endeavors. However, at a certain point, career growth relies on more than just experience and determination to succeed. You also need to build soft skills, especially the capacity to manage in a leadership position.
Few individuals are born natural leaders, but with a little training and actionable feedback, anyone can gain leadership expertise and become a great leader.
If you are willing to develop your leadership skills and grow in your business and profession as much as possible, prepare to work on your soft skills and the feedback from other people.
Here are five ways to help you build and grow your leadership skills and capacity.
1. Inspire others
Becoming a great leader relies on how you deal with people and handle situations and tasks. You should always be a source of inspiration for people to do their best, even in the worst conditions.
Push yourself to become progressively better with each passing day by addressing even the smallest things that people overlook or find interesting. People will be impressed by your methods. You will inspire them when you lead by example.
2. Continue Learning
Some people believe that only specific individuals are meant to lead. However, training also makes excellent leaders. Every day we learn and change. We grow and evolve. It is all part of the journey. So, to strengthen your leadership skills and capacity, be open to suggestions, feedback and training regarding your performance and methods.
Learn from every situation and every event. If you are constantly learning, you will know what people want, what they fear, what they desire, and the best action to take in different situations. Then, you will be able to lead well and also able to tweak your methods properly as necessary, depending on the results you want to achieve.
3. Communicate better
Communication is a vital tool for effective leadership. If you are an excellent communicator, you can address any issue and resolve concerns. Even top performers in leadership positions will eventually hit a snag if they are not good at communication.
To become a great communicator not only takes a brilliant speaker, but also an excellent listener. It is essential to listen and know what everyone thinks of your ideas and leadership methods so that you can take appropriate actions that contribute to progress.
Setting up and utilizing modern tech tools and communication systems will also help to streamline communications (especially in work settings) and inject reliability to prevent problems that may arise later because of confusion, human error and misunderstandings.
4. Take bold actions
Note that to become a strong, revolutionary leader, you will need to do bold things that others are afraid to do. Have guts. Do anything necessary to conquer obstacles and challenges and improve the situation. Of course, this requires you to plan your actions carefully and thoroughly beforehand, and maybe even have a backup plan in case of unforeseen scenarios.
A characteristic of a great leader is the capacity to see the bigger picture and recognize challenges before they emerge. And the secret to building this capacity is accessing reliable background information and studying situations to predict and offer resolutions that solve issues and remove potential conflicts. So, always study and be prepared.
5. Review and improve
Great leaders know that they will make mistakes sometimes. If you think you know it all and cannot be wrong, then you don't have the makings of a great leader. However, if you are humble and recognize that there is always room to improve and to correct mistakes, you significantly boost your capacity to become the best leader in your field.
So, review your methods constantly prior to and after implementing them. Then, see how you can improve your methods to get better results next time. Consult with others if necessary. People honor and celebrate competent leaders who deliver the results.
Conclusion
You may remember a good speaker, but a great leader is unforgettable. While the things mentioned above can make you a great leader, remember that your attitude determine who you are in people's eyes. So, manage your attitude always when you are in a leadership position.
Act more than you speak; work more than you talk. Also, keep an open mind and listen even to your subordinates. Great ideas can come from anywhere and help you solve big issues.
Besides, a great leader is not someone who only brings out the best out of naturally gifted people; instead, they are the one who strive and manage to bring out the best out of everyone.