Dragonfly AI Raises $1M in Funding Round to Continue Predictive Analytics Innovation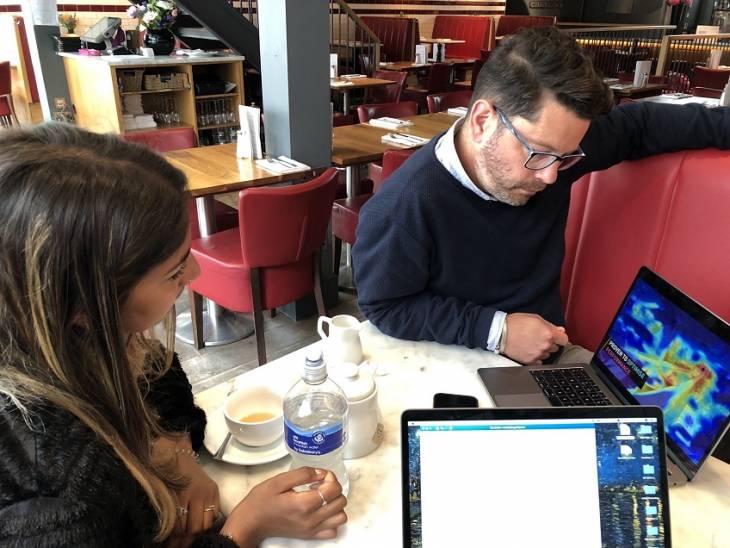 Dragonfly staff #visualanalytics. Photo: Dragonfly.
Predictive analytics platform DragonflyAI this week announced the completion of a $1m (£625,000) seed funding round. The round led by Downing Ventures as the lead investor also includes existing shareholders Capita plc and private investors.
Having onboarded and retained brand giants including Diageo and Mitsubishi this year alone, the investment allows DragonflyAI to grow their team across sales and customer success in addition to further developing the research into how companies will be able to take advantage of predictive visual analytics in creative workflow.
 
In a world saturated with visual stimuli at every twist and turn, the market for audience attention has never been more competitive. DragonflyAI is leading innovation within the predictive visual analytics sphere using artificial intelligence (AI), informed by cutting-edge neuroscience which accurately predicts what consumers see first in any content instance (static or moving images).
 
DragonflyAI offers customers an easy to use, self-serve subscription-service platform to access the software on iOS, web, desktop, API or enterprise integrations.
The platform allows users to capture real-time content performance insight, to optimize to "human ready" before publication; or upload their campaign designs to run them through DragonflyAI's algorithm and obtain instant feedback in the form of a heat-map and metrics showing which elements a viewer's attention is drawn to in the first milliseconds of looking - the "zero moment of truth" (illustrated in images below).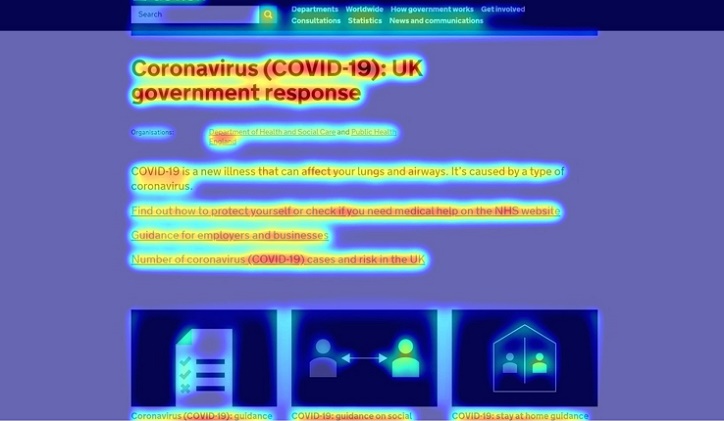 This is particularly relevant for websites struggling with high bounce rates or brands competing for shelf-space in the 'impulse-buy' section of a retailer; or the digital aisle.
 
Built originally to create visual interpretation capability for robotic devices, DragonflyAI's precognitive software solutions are uniquely modelled on the biological function of the human brain's vision using five principle neural pathways in a constant process of visual analysis.
DragonflyAI's instant algorithm replicates the visual cues (light/dark, color, contrast, shape, orientation) that the human brain processes to be able to predict what consumers see first in all forms of visual content.
In what is being referred to as "the age of instinct", there are a burgeoning number of software tools that help content creators produce beautiful content in ever more engaging formats, and no shortage of analytics tools.
However, between saving the final version and hitting 'publish', creators have to rely on their experience and intuition, or expensive and time-consuming A/B user testing and feedback sessions to understand how their content might perform. This is the gap DragonflyAI's technology fills.
 
Using their groundbreaking technology, DragonflyAI is opening up new possibilities for any company that relies on optimization of visual engagement with its customers or clients, by giving them the real-time tools to see how effectively their design is engaging their audience.
Offering unique video and rich media analysis capability, DragonflyAI gives its clients unlimited access to a full body of content results, unrestricted by format type.
 
Existing clients comprise some of the biggest leading consumer brands (Harrods, Jaguar Land Rover, Diageo, Mitsubishi) across a wide variety of industries already using the technology, including for the following functions:
 
Packaging – Improving performance of physical and digital packaging, increasing share of product attention on-and-off-shelf and designing effective real-world packaging
Retail – Improving performance of visual merchandising and enhance the shopper experience in-store
E-commerce – Increase adoption and improve click through rates on key promotions
Advertising – Increase effectiveness of campaign content
Richard Mann, Executive Chair at DragonflyAI notes:
"We've made great progress this year with our mission to ensure content performs better when enhanced by science and are excited about our future. Downing Ventures backing is a great endorsement of DragonflyAI's team and our strategy.

 
We're excited to have Downing's support at a perfect time to underpin our ongoing growth. In the current economic context, DragonflyAI has a remarkable role to play for brands, retailers and their agency partners helping them to see things differently and improving the performance of their content in a competitive retail and digital market." 
 
 
Richard Lewis, Partner at Downing Ventures adds:
"DragonflyAI is proof of how AI can be supportive to human creative output in enabling the best possible results, rather than replacing it. We were remarkably impressed by the simplicity of the product that is supported with an incredibly complex AI function.

 

This dimension of predictive analysis will change the face of visual branding forever and we are encouraged to see that many of its early adopters are pioneers in consumer brands leading the charge. We are excited to work with the DragonflyAI team as we take these next steps together."
 

Matt Bunn, Managing Director at Capita Scaling Partner said:
"As an early investor in Dragonfly AI, we've witnessed first-hand the tremendous progress it has made in just a short space of time and we're delighted they're now making another huge step forward in their journey.

 

DragonflyAI already work with some of the best-known brands in the world and this investment will allow them to build on that success and target significant new growth in the coming months."
 

To trail and see how effective your own content is, you can visit the Dragonflyai.co platform.