Do You Need a Business Coach? 5 Indicators You May Need One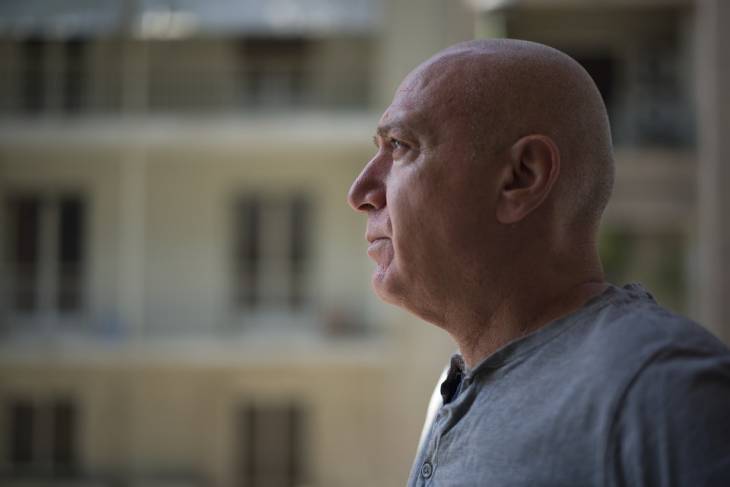 Moving from being an employee to owning your own business comes with its own share of challenges. Success will depend in large part on how resilient and attuned to the pulse of your industry you will be as an entrepreneur, which is easier said than done.
Most businesses are like a roller coaster ride. On some days your business will be doing quite well, and other days it will seem like it's out of control. Occasionally, you may get to a point where you don't even know what to do next. It may feel like you are falling apart.
Well, that's all part of the entrepreneurial journey. Most business owners face these challenges from time to time in their business. This is true even for the more successful entrepreneurs and well-established business owners you might be looking up to and envying so much.
Anyone in business can find a need for and benefit from hiring a business coach, no matter how long they've been in business. Learning and improving oneself should be a lifelong journey for everyone.
Indicators You Should Hire a Business Coach
A business coach is an important resource for business owners and entrepreneurs because they will help you to develop objective insights into your business and own activities.
A business coach will guide you along the way, motivating and uplifting you when you're feeling down. They'll help you sharpen and improve your soft and hard skills, and even offer valuable advice on how to better organize your systems and increase your productivity and success.
You may not realize that you need the mentorship of a business coach or the support they offer, but there are certain pointers that suggest hiring one may be the best course of action for you.
Here are five of the top signs you should hire a business coach now rather than later:
1.  You lack motivation
Due to the rigorous nature of running a business, after a while of toiling in the business you may start to feel less motivated to put in more in the business.
In that case, consulting a business coach is a great idea. They'll help you understand why you are feeling unmotivated and offer pointers on how you can get back on track with renewed vigor and excitement. They'll coach you to identify opportunities and a brighter future with good things.
2. You've lost direction
Sometimes you may wake up to the realization that you've lost an understanding of what your roles is as the CEO of your business. You may wonder, "Where are we headed in this business?"  
And when you scrutinize your business you begin to notice that your business changes its operations constantly. Or, you may find you lack precise knowledge of what your daily tasks should be. If any of these things ring true for you, you need to consider hiring a business coach.
A coach will help you in becoming more conversant with your role as the CEO of your business. They will help you come up with your daily required tasks to boost your business performance, and guide you to get a sense of direction and purpose in your business.
Also, a business coach can help you in formulating business goals, evaluating your marketing strategies, and observing the performances of each department in your company.
3. You feel overwhelmed
Running a business can be very tiring, especially if you are a small business or solo entrepreneur with your hands on everything in the business.
In that case, you can start to feel like you are burning out. A coach can help here and come as godsent. The coach will help you assess whether the tasks you do are pushing you towards your goals, or if you're spending too much time on things you should be assigning to others.
As a business owner, you may be tempted to micromanage, attempt to handle everything and engaging in all activities of the business in an effort to increase productivity. But doing that is usually counterproductive. It can cause unintended harm to you and your business.
When you feel overwhelmed by trying to do everything, it will make it hard for you to process and make sound decisions on what is happening in your business. That is a path to destruction. Coaching will help in assessing your tasks and give guidance on which tasks you should delegate.
4. You need more personal accountability
The feeling of needing more personal accountability will arise when you've put down your goals but do not seem to meet them. You may start feeling like you are over projecting.
To address this issue, you may first need to analyze whether you are pushing yourself hard enough to meet the goals you feel like you are not meeting as expected.
Why are you breaking promises you have made to yourself too easily or frequently?
Merely calling a friend or a spouse to help you answer this question may not give you the answers you need. Instead, consider consulting a business coach.
A business coach will help you promote self-accountability, as well as analyze your actions and tell you where you are going off-track in terms of time and effort.
5. You aspire to develop your skills
You may lack in self-confidence, want to grow your leadership skills, or just desire to increase your performance. Those are areas business coaches specialize in and can help you improve.
When it comes to building your business and developing your skills, constant improvement is a must to remain completive. The modern business landscape is highly competitive and ever evolving. You need to ensure your skills are up to par with market requirements and expectations.
Developing your communications, negotiations, and financial management skills, for example, can be a path to greater success. A coach will help you in your developmental paths in all of these areas, and more. They can be the secret or missing ingredient to your ultimate success.