Did You Know Custom Bookmarks Can Be a Powerful Marketing Tool, Too?
SPONSOR CONTENT by 4over4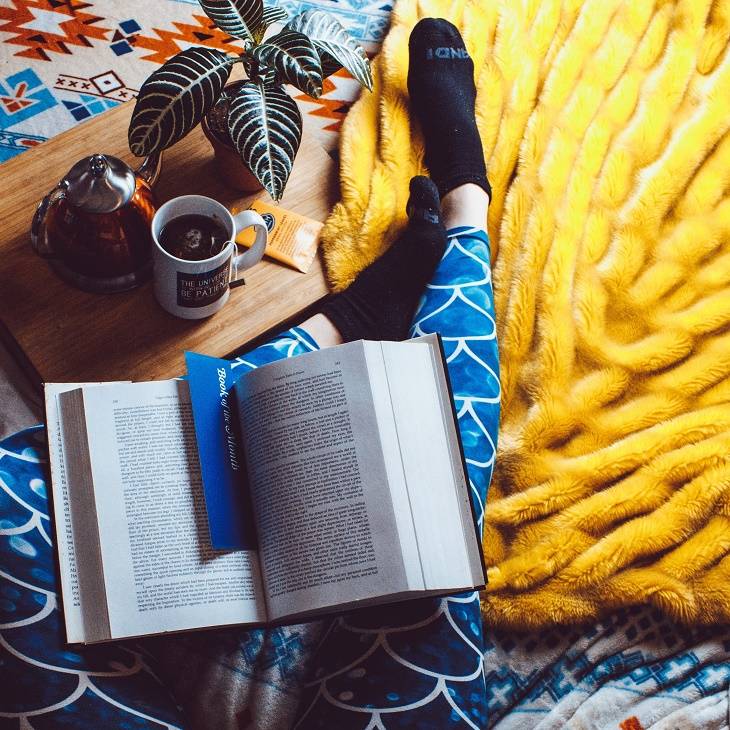 It's possible that you can't think of anyone – from a chronic bookworm to a casual reader – who wouldn't love a nice, custom bookmark.
Every book-lover and reader likes to remember where they left off in their book reading – and it would be great to mark and remember it with style.
Naturally, therefore, who would love to have their own custom-made bookmarks, instead of using a random post-it or piece of paper?
Bookmark Printing as a Marketing Tool
When you hear the words 'custom bookmarks' your first thought will most likely be about the wonderful page-saver, right? But what if we told you that bookmark printing, from a business perspective, is one of the most simple and creative branding strategies out there.
Like any other form of print marketing, custom bookmarks can be a powerful method of promoting your business. Personalized bookmarks can effectively convey what your business is selling.
Unlike other marketing assets, custom bookmarks tend to offer businesses more challenging, creative, and deeper visuals.
All of this is due to one simple reason – bookmarks are usually looked at for a lot longer than other forms of print marketing!
Creative Custom Bookmark Marketing Ideas for Businesses
With the right targeting strategies, printing custom bookmarks can turn out to be a really effective and creative marketing strategy for your business.
Here are some custom bookmark ideas you can use in your business marketing strategy:
1. Business bookmarks – Mini flyers, online promotions, and networking.
There is nothing as unique as a beautifully branded bookmark. However, this can be pulled off successfully only if the business manages to create something very simple yet impressive, which showcases the company's contact details, logo, and perhaps even some special offers.
Also, simply because it is a professional bookmark doesn't mean that it can't get creative or have a funny bone.
Why not add a cute meme, some words of wisdom, a funny quote or even a simple calendar?
2. Event tickets.
Aren't bookmarks the perfect size to pass for an event ticket? Well, why not fashion your custom bookmarks as something that will easily become an alternative to printing tickets.
With this marketing strategy, companies can easily get ahead of their competitors and promote their parties and events at a fraction of the cost that they would have to spend otherwise.
Moreover, it is a way to help customers retain a memorable souvenir.
3. Souvenirs
Brochures have managed to serve this purpose for quite a long time now, particularly, when it comes to the hospitality industry.
However, we can assure you that personalized bookmarks can easily sack the job of being a memorable souvenir, especially if you own a travel and tourism business, hotel or even and a guesthouse.
Imagine customers using your personalized bookmarks to remember their awesome experience with you!
4. For bookstores, libraries, and churches.
Naturally, every organization that has a lot to do with books should definitely opt for personalized bookmarks. Libraries and churches will mostly opt for smaller marketing budgets and, therefore, this is a great marketing solution for their goals.
It is a good idea to get customized bookmarks for special events like book launches, fundraisers or even food drives that are hosted by the library or church.
5. For schools.
Customized bookmarks can be ordered by schools in bulk to present to students for their achievements or simply as an innovative way to print and distribute important dates and events for the academic years. These schools can also choose to include emergency contact information, timetable slots or anything that benefits the students.
6. For home or work.
If your product is a recipe or self-help book or even an academic textbook, then personalized photo bookmarks can be a great marketing strategy. You can go ahead and include the author's quotes or a picture of yourself if you are the author.
Here you will have to make sure that the design of the bookmark complements the book's design in order to effectively market the book!
Getting Started with Custom Bookmark Printing
Online printing services can help with printing and shipping your custom bookmarks ideas for use in promoting your business. They offer convenient digital printing services.
You can start with one or two standard sizes that are printed on a variety of sturdy paper stocks for your custom-made bookmarks. You can also choose optional rounded corners or high gloss UV coating and full-printed colors on both sides of your bookmarks among many other options.
With this service and marketing strategy, your newly announced marketing campaign will standout and spread like wildfire on social media platforms. You can get your bookmarks as party invitations, business cards, catalogs, achievement prizes, tradeshow giveaways, coupons, flyers, party favors and even holiday stocking stuffers.

You might also like...