Can Your Business Benefit from Hiring Ghost Writers? What You Should Know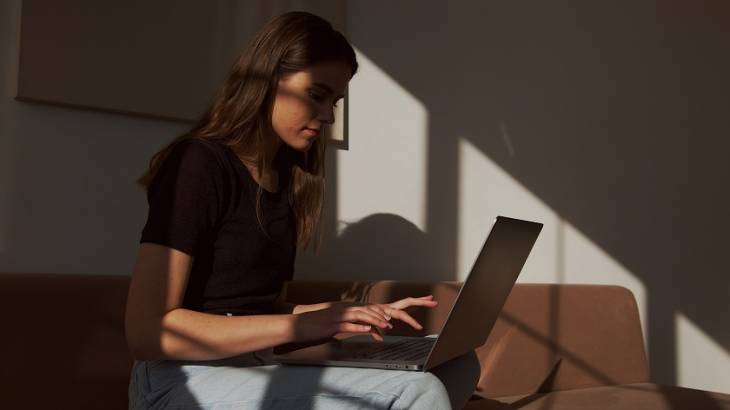 Ghostwriters are creative professionals who create content for individuals and businesses, including books, blogs, articles, and newsletters for other people. The clients get all the credit for the content and, in return, pay for the services.
In the digital age that companies are operating, content is developed and shared online. This means that there's an endless need for constant content creation for marketing, branding, and awareness of business services and products.
Let's take a closer look at how your business can benefit from hiring ghostwriters and the solutions they provide.
The Benefits and Solutions of Ghostwriting
Save Time
Quality content production takes time. It's a process that requires research of not only the topic subject, but also the broader consumer market and competition. This information can then guide the writers on how to create the content in a unique style.
After doing extensive research, the writers then have to develop drafts, as well as tweak and then execute a content piece. The piece then has to go through editing and final quality control.
If you decide to create content in-house, you'll have to include this time in your business operations. Hiring a ghostwriting agency can help as it means that the time it takes to create unique content is delegated to professionals who will concentrate solely on the task.
Deligating your content creation to ghostwriters is cost- and time-efficient and it means that your business can focus on other dynamics, such as strategy and product production.
Content Variety
Ghostwriters are skilled in formulating various topic subjects for your business. And working with a ghostwriting service means you can delegate your business' content generation entirely to a team instead of continually coming up with topics.
When ghostwriters come up with content topics for your business, you can request that they alert you of it so you approve it. Some companies have formed a rapport with ghostwriters to a point where they generate topics, write the articles, and also submit them for publication.
Such delegation places quite some weight off a business, while injecting great content variety that draws attention and love from consumers.
Expert Content Marketing
Ghostwriters are usually expert writers and competent at content marketing, which entails various content curation and promotion methods for your business. The point of it is to engage your audience through content that will encourage them to check out your offerings.
Engaging ghostwriter expertise means that your business can benefit from professional content marketing as well as other services for success, such as an effective search engine optimization (SEO) marketing strategy that requires in-depth research and proper execution.
SEO marketing is a strategy wherein your business and content aims to be more visible on search engines like Google and Bing than competitors. It requires expert use of keywords, competitor analysis, and market research to successfully execute SEO content marketing.
Even if your business strategy doesn't include SEO content marketing, you still need your content to be flawless and effective. Spelling errors, incorrect information, and tone-deaf content can contribute to negative branding not to mention negative SEO.
Objective Perspective
There's a fine line between marketing your offerings and presenting them in a biased manner. When you sell your products in a biased tone, consumers will raise their eyebrows.
Biased marketing communicates inauthenticity and may make readers question information about your offerings or be totally put off by your blatant self-promotion.
Ghostwriters have the expertise needed to balance exceptional marketing of your offerings in a nuanced style. For example, if the content is a review-based piece, a ghostwriter will illustrate both the advantages and disadvantages of the product to avoid a biased perception.
In presenting both sides of the coin, the ghostwriter will do so in a way that discourages consumers from purchasing the product.
Quick Delivery
Ghostwriters work with a deadline, per the job contract. These experts seek to continue curating content for you; they usually meet the deadline way beforehand.
That means your business' content development and marketing strategy will be useful to readers, timely, and on track with your business goals and objectives.
Full Ownership
Businesses get more benefits from ghostwriters' expert content when they have full ownership of the content, such as being able to repackage the content into other forms like videos, infographics, and slideshows for greater audience reach, engagement, and visibility.
As you would have it, contracts between ghostwriters and a company are such that once the work has been submitted and paid for, the ghostwriter or ghostwriting agency doesn't own any rights to that content and you are free to use it as you wish without any legal limitations.
Just make sure to stipulate this in writing in any contract that you enter with ghostwriters.
Conclusion
As you can now tell, your business can benefit greatly from hiring ghostwriters. You can save time, money, and get peace of mind, knowing ghostwriters are in control of content production.
Moreover, getting full ownership of high quality, original, optimized content written by competent ghostwriters can make all the difference in your content marketing game, brand visibility and promotions, and overall business success.