Top Tips to Buy Antique Wedding Rings for Your Big Day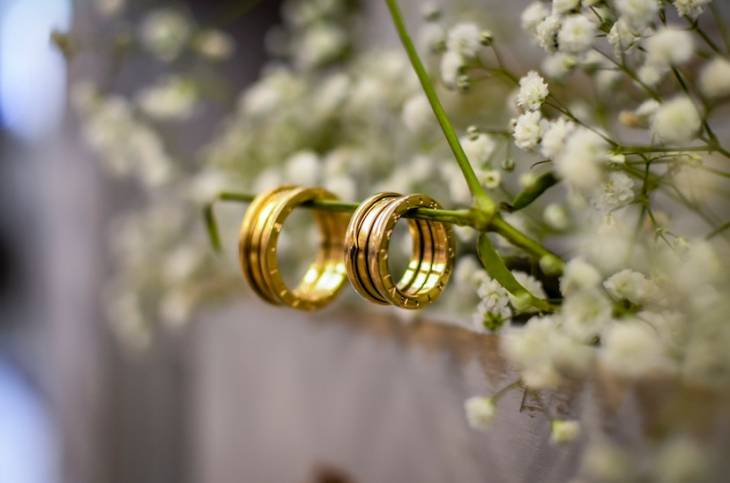 With the post-pandemic wedding season in full swing, everyone is rushing to plan their big day and ensure everything involved is perfect. Among the very first steps towards your happily ever after with the love of your life is finding the perfect rings.
If you have the responsibility to choose the perfect ring for your loved one, or if you are on the hunt to find your own, it can be a struggle to steer away from the mainstream trends. There are so many duplicate rings in most high street jewelers that the idea of going for antique rings is catching on.
Antique ensures an individualistic, bespoke wedding ring that cannot be compared to any other for its unique style, craftsmanship, and overall beauty. To set you off on your search for antique wedding rings, we'll highlight the basics you need to cover before starting your search or even buying the rings.
What makes an antique
Contrary to the lay person's meaning of the word 'vintage,' vintage jewelry pieces are made between 50 to 100 years. Antique jewelry is pieces that were made 100 or more years ago. The interchangeable use of these words is often confusing.
If you are looking for more recent yet unique pieces, vintage engagement and wedding rings might be for you, as art deco and mid-century pieces would fall under this category.
Antique is where you will feel the historic element, assuming the restoring process of the ring has kept at least 50% of its original features. 
Of course, antique styles have been passed on through the centuries and replicated with current-day modifications, but there are many unique antique pieces still out there on the market for you to find.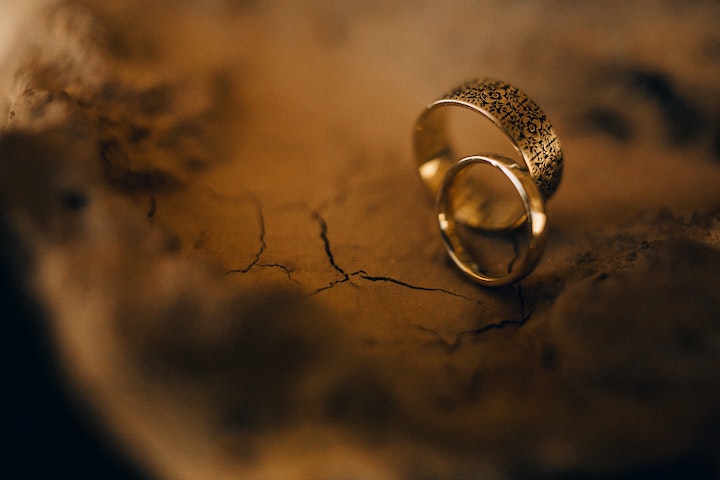 Why choose antique over modern
The question of why an individual may choose to go for an antique/vintage ring over a modern ring is a personal choice. Those who have already bought antiques may have put the focus on rarity, and some go for the higher price element of antiques, or sometimes for the lesser price too. 
With the mass production of rings today, you might expect prices to be lower or the price tags cut considerably. But the price of newer rings is actually still soaring and sometimes more expensive than if you were to buy an antique. In other words, you can get antique wedding rings at very good prices.
However, a concern people have with antiques is their durability. Antique rings are usually meticulously cared for and passed down generations. Those that stand the test of time and are available even today are usually those that were originally made for the long run—so very durable. Many older rings that were not as durable have since disintegrated even after being carefully looked after. 
Although today's pieces are also crafted for durability in many cases, this is often not the main focus. Therefore, you should not shy away from wanting to go back in time with a stylish antique wedding ring. 
Where to begin looking
Many places around the world specialize in antique and vintage pieces, including online antique jewellery stores. I would always recommend going to the physical store to find any sort of antique piece and checking the seller's credibility online to ensure you are buying the real deal. 
One such place I would recommend starting is the historic Portobello market in London. You will find an array of different and credible sellers here, with many collectible pieces of all price ranges available. 
What to look out for when shopping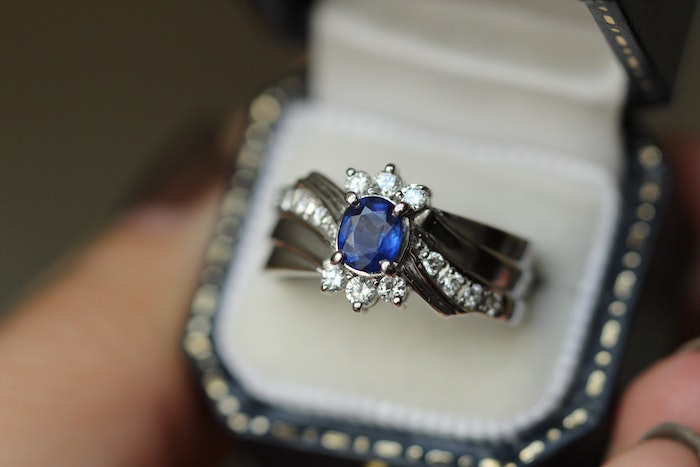 The main thing to consider when shopping for antique rings is the era each piece was made.
Each era had its staple pieces, and having a good understanding of what styles you can find per century might give you a head start when it comes to viewing antiques and knowing what you're being sold.
I. Georgian era
Georgian pieces, roughly ranging between the 1700s-1830s, are possibly the rarest of the antiques, and can be detected through the recognition of their designs. 
They were designed with a cluster theme crafted in gold with a gemstone set in silver. Diamonds were not discovered in South Africa at this point so were scarce hence the gemstone usage. 
Rose and Cushion's cuts were most prominent in this era and it was only towards the end of the era did we start to see rounder European styles.
II. Victorian era
Honoring Queen Victoria herself, the styles of this era (the 1830s-1900) were widely influenced by the queen, and that included rings. 
A prominent jewellery collector, the introduction of the use of birthstones was made popular when Prince Albert proposed to her with an emerald-headed snake ring. 
Motif and solitaire rings were the hype and the personalization and craftsmanship of jewellery from this age make it so rare and desirable.
III. Edwardian era
The influence of this era stems from the reign of queen victoria's son Edward, who opted for the finer things in life. This brought a more feminine diamond and pearl style to rings. 
A style that is standing out today is the Edwardian daisy rings, bringing elements of luxury and delicacy with the style. An elegant flower shaped ring, it's one thing off the list of things to consider when choosing wedding flowers.
IV. Art deco era
Developed in the roaring twenties, the art deco era ranging from 1915-1935 brought bold statement pieces into style with precision-crafted patterns and lines. 
Largely using white gold, rubies, and sapphires, the striking colors were still prominent in these antique rings. 
In Conclusion
Many more points can be made about each era and the multiple different styles used, but we would perhaps be here till the next century going through it. 
If you begin your search with at least the knowledge of what era antiques are from, you are already ahead of the game compared to other newly engaged couples on the hunt. 
Take care when searching and ensure the 100% legitimacy of the seller. The perfect ring is just a couple of centuries behind, go out there and find it!