Best & Worst Metro Areas for STEM Professionals in the U.S.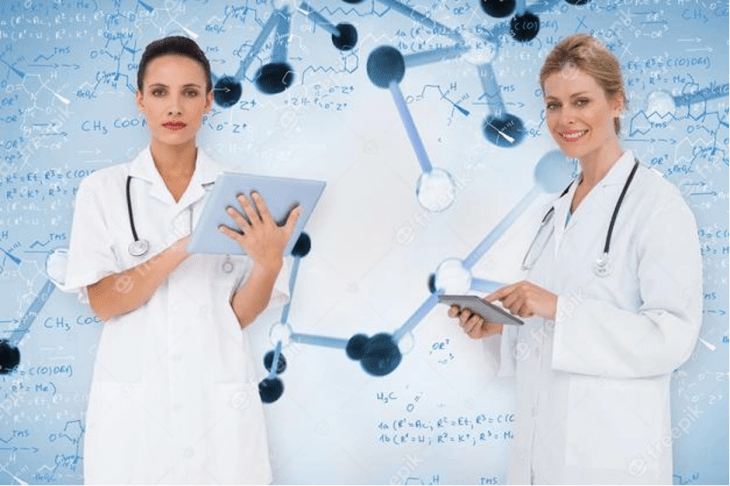 With STEM jobs projected to grow 10.5% between 2020 and 2030, compared to 7.5% for other occupations, the personal-finance website WalletHub did an in-depth analysis of the Best & Worst Metro Areas for STEM Professionals in the U.S to determine the best markets for STEM workers.
WalletHub compared the 100 biggest metro areas across 19 key metrics, and offered accompanying expert commentary. The data set ranges from per-capita job openings for STEM graduates to median wage growth for STEM workers.
It turns out Harrisburg, Pennsylvania, has the most per-capita overall STEM job openings for STEM graduates, 232.62, which is 34.3 times higher than in Deltona, Florida, the metro area with the fewest at 6.78.
Top 10 Best vs. Worst US Metros for STEM Professionals
San Jose, California, has the highest average monthly earnings for new employees in STEM industries, $12,872, which is 2.8 times higher than in Little Rock, Arkansas, the metro area with the lowest at $4,570.
San Jose, California, has the highest share of all workers in STEM occupations, 22.22 percent, which is 14 times higher than in McAllen, Texas, the metro area with the lowest at 1.59 percent.
Palm Bay, Florida, has the highest median annual wage for STEM workers (adjusted by cost of living), $101,587, which is 2.4 times higher than in Honolulu, the metro area with the lowest at $42,120.  
| | |
| --- | --- |
| Best Metro Areas for STEM Professionals | Worst Metro Areas for STEM Professionals |
| 1. Seattle, WA | 91. Detroit, MI |
| 2. Austin, TX | 92. Provo, UT |
| 3. Boston, MA | 93. Bridgeport, CT |
| 4. Madison, WI | 94. Toledo, OH |
| 5. Minneapolis, MN | 95. North Port, FL |
| 6. Atlanta, GA | 96. Memphis, TN |
| 7. Pittsburgh, PA | 97. Little Rock, AR |
| 8. San Francisco, CA | 98. Cape Coral, FL |
| 9. Salt Lake City, UT | 99. Deltona, FL |
| 10. Orlando, FL | 100. Jackson, MS |
Asked how the U.S. can stay ahead of other countries in attracting and retaining the best STEM professionals, Carlotta A. Berry – Professor, Rose-Hulman Institute of Technology, said: 
 "I personally believe that engineering or STEM, in general, has a marketing problem. It has to start well before college that we show young people what type of jobs they would have. 
For example, show them what a day in the life of an engineer is like. Programs like Project Lead The Way are great for doing this… Job shadowing, television shows, movies, web series are all great ways of exposing children to STEM so that they choose a college major and future career based upon getting data. 
It is also important for young people to see themselves in their career… In order to solve the problems facing a global and diverse world, we need STEM professionals to be global and diverse."
Unfortunately, according to recent census figures, the majority of STEM grads do not ultimately work in a STEM occupation. Asked why that is the case, Carlotta said:
"I think there are several reasons but one is because many students select a major in STEM without completely understanding what it is. They may have been motivated by a parent, teacher, school counselor, or even the promise of a high salary. They may lose interest during college but based upon the high cost of tuition and the time commitment they have already invested; it is best to just finish…
For female students as well as those for marginalized or minoritized communities, the reasons they may choose to not remain in a STEM occupation are a bit more nuanced. For example, there is research that shows that they either switch majors in college or do not work in the field after graduation because it does not feel very welcoming and they do not feel a sense of community."
And on how government, employers, and educators can increase the number of women and minorities in STEM fields, Carlotta said:
"Provide them the support and resources to be successful in their chosen career. Provide role models and mentors who look like them as well as those who do not but show a vested interest in their success. 
This may require all members of the community to take courses in effective mentoring, cultural competence, implicit bias to understand some of the challenges these communities face and how to support them as they attempt to navigate the STEM obstacle course. 
A big one is that to reach critical mass, there has to be a climate change to make it more welcoming, diverse, and relevant. In particular, research shows that female students perceive that some STEM fields do not benefit or help society so they choose to major in something else."