Ana Rutschman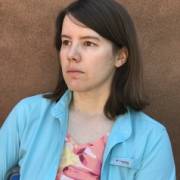 Ana Santos Rutschman is an assistant professor of law at Saint Louis University School of Law, where she teaches courses in health law, intellectual property, and regulation in the life sciences.
Ana researches and writes on topics related to emerging health technologies, with a particular focus on vaccines and other forms of biotechnology. She has also published on topics related to e-health, global public health and artificial intelligence.
Ana has spoken on these topics in conferences and panels around the world. In 2015-16, she consulted for the World Health Organization on the development of the Ebola and Zika vaccines.
In 2017, she was named a Bio IP Scholar by the American Society of Law, Medicine & Ethics, and in 2018 she was named a Health Law Scholar by the same institution.
Twitter: @a_rutschman