A Few Ways Brands Can Maintain Online Presence During a Global Crisis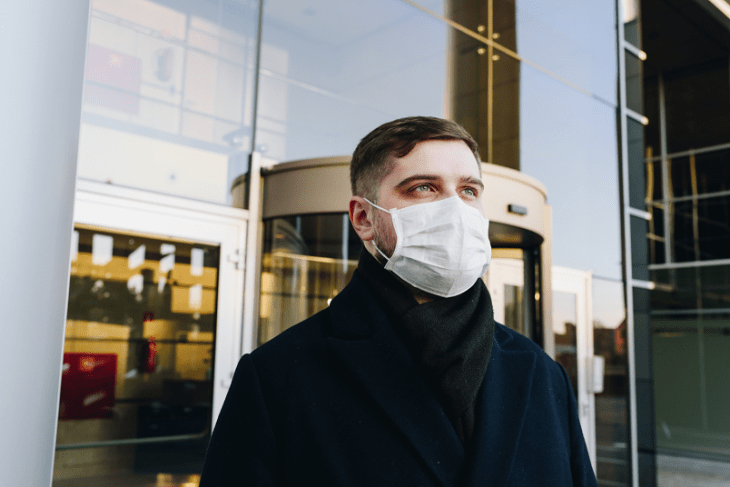 The whole world has come to a pause and gone virtual as a way to prevent the spread of the coronavirus.
Governments have implemented lockdowns, businesses have halted operations, employees have started working from home, and people have stopped going outside except for stocking up their essentials.
Because of the COVID-19 health crisis, businesses are moving into uncharted waters. The all too unfamiliar situation has put their crisis management response and business continuity plan to the test.
Since more people are staying at home but are present online today, businesses all over the world are strengthening their digital marketing strategies to communicate with their audience better.
Here's a rundown of key tips to help you develop an effective plan to maintain your online presence, as well as a solid online marketing strategy for your business during this pandemic
1. Be sensitive about the situation
Note that it is important that your messages be sensitive to the current situation. Meaning, you should avoid heavy advertising and choose words carefully with your promotional materials.
For instance, it is not the best time to inject distasteful COVID-19-related puns in your content or promote a 19% off discount.
Instead of heavily promoting your product, offer it as a solution to your customer's pain points through empathic and inclusive language.
If possible, combine your marketing with community efforts to help and connect with people on a deeper level.
2. Have a list of FAQs
The coronavirus pandemic has put many business operations on a standstill. While some have resumed business, not all of them are fully operational. Thus, many customers will start asking the same questions to businesses, such as inquiries about product safety and penalty waiving.
Creating a list of frequently asked questions (FAQs) can help businesses address the most pressing inquiries they receive during this time.
You can gather customer questions from your social media channels and email and draft content that answers those questions. Then, post it on your website. You can conveniently link the page to answer similar inquiries.
3. Provide free resources for your audience
As more people are finding ways to connect, brands should also consider adapting different types of content marketing activities to engage with their audiences, such as webinars and video content. These free resources can keep them engaged with your brand as they consume your content.
Videos tend to catch and hold the audience's attention faster than a block of text. You can use this to showcase your brand's support for the front liners, local businesses, and communities.
Meanwhile, webinars let you reach out to prospects isolated in their homes in a whole new way using thought-provoking content in a different medium.
4. Remain connected with existing and potential customers
People spend more time on social media now more than ever, mainly to stay updated with the latest news on the pandemic or keep in touch with their loved ones. Social media platforms and email are the most vital communication forms in this time.
Take this opportunity to provide your audience with useful, valuable, and relevant content. They may not be actively looking into your brand, but they may find you interesting enough to engage with the content you produce.
Email is a personal channel that allows you to connect and strengthen your relationship with your customers. With email, they'll remember you better. Who knows, maybe they'll check out your business once all this blows over.
5. Invest in online marketing channels
These days, you need to be where your customers are—online. One way you can speed up and stay on top of your competition is to improve your site's SEO and invest in PPC.
Search engine optimization (SEO) helps your potential customers find your business online easily. Many businesses are too occupied just trying to survive the situation, failing to pay attention to how improving their website can help them.
Excellent SEO practices can push your blog posts and pages up the search results, where your target audience can quickly find you. Meanwhile, pay-per-click (PPC) advertising gives a higher chance for your ads to pop up at the right moment and at the right time.
6. Make sure your content is meaningful
If you continue your pre-coronavirus digital marketing strategies, you'll get lost in the saturated content and stories that aim to catch people's attention online. Worse, you may appear out of touch, which can negatively impact your reputation.
Remember that your content and business operates is both your message and response to the current situation. Refrain from adapting gimmicky tactics that take advantage of the crisis.
Everyone's online today; they can easily spot and call out brands that disregard the gravity of the situation and the struggles of the customers.
7. Focus on your customers
The most important thing of all, listen to your customers—hear them out and address their concerns. Instead of producing content that services your brand, create content that helps them. It's not the time for self-serving marketing materials—make sure to review your succeeding content to tweak any tone-deaf statements and adjust it accordingly.
Reassure your customers and address any fears they have about your products and services during this time. You may have to modify your business operations and bring them online where your customers can easily access it.
For instance, if you are operating a gym facility, you can post exercise videos on your social media channels. Adjust to your customers' needs—this is how you build trust with them.
Summing it up
Businesses are walking on a tightrope in this health emergency, and ignoring the prevailing challenges can cost your business dearly.
Be even more considerate and humane during this time to your customers and audience. Reassure and check on them regularly, empathize with them, and address their needs more patiently.
In a time of serious crisis and global health emergency such as the world is experiencing today, brands must always read the room before they post or share anything online.
How you act and communicate with your customers, leads and fans, as well as what your message contains, and how you deliver it during this time speak volumes about your brand. It's the ultimate test of whether or not your existing and potential customers should trust you.