9 Things to Do After a Layoff to Bounce Back Like a Boss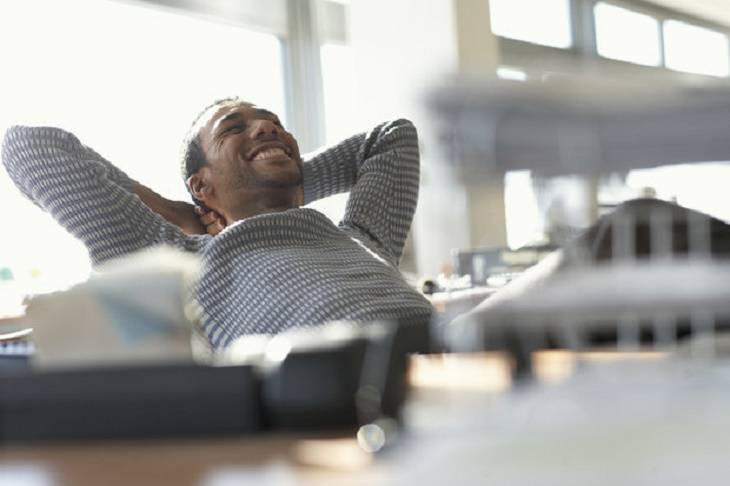 No matter how hard you work, sometimes it's inevitable — when a company is downsizing, layoffs happen. Layoffs are actually quite common in our cutthroat society these days, and it's usually not a reflection of the quality of your work, but rather an unfortunate and unavoidable situation. And as is the case with most unfortunate situations, it's all about how you react afterwards.
After the stinging realization that you've been laid off, it's important to take care of yourself physically and mentally. For some people, this is a great opportunity to take a vacation and relax in between two crazy job schedules. For others, it may mean blowing off stress by upping their workout schedule.
Others still are caught off guard by the layoff and are not sure what steps to take next. Whatever state you find yourself, make sure you manage your mindset. Studies show 34% of unemployed people suffer from psychological issues like depression, which is why you need to prioritize taking care of your whole self.  
Don't look at the layoff as a personal failure, don't talk badly about your former employer and don't hide your situation unnecessarily from family and friends. Your friends and family may be the very people who will help you or connect you to the people who enable you to find a new job.
Instead, do things a little differently to get your career back on track and going again.
Tips to Bounce Back from a Layoff and Get Your Career Back on Track
According to Intuit Turbo, a layoff is the perfect time to change your mindset and look at it as a new opportunity even though it may feel like a setback. The financial health platform produced an insightful infographic that offers 9 great tips to bounce back from a layoff.
From taking care of your mental health to reaching out to your network and working with a recruiter, there are plenty of things you can do to get back on your career path sooner rather than later.
In a nutshell, the key things Turbo says you should do are:
Give yourself time to mourn: Take time to mourn the loss of a job you loved and were committed to. Then you'll be able to accept the cards you've been dealt and get back on the horse to

look for new work

.  
Assess your finances: Take a hard look at your finances and adjust your spending on your wants versus needs as necessary.
Focus on your physical and emotional wellbeing: Stanford University recommends maintaining supportive relationships, taking care of your body with exercise and sleep, writing or journaling to vent your emotions, and if necessary, seeking professional help.
Say goodbye to your colleagues and teammates: If there are people and professional relationships you want to maintain, send them an email with how to stay in touch.
Update your résumé in readiness for your next job: A skills- or results-based résumé is a great way to show future employers how you can help them reach their business goals.
 More Tips on How to Bounce Back from a Layoff - Infographic
Check out Turbo's full infographic below for the complete list of 9 things to do after a layoff, and details on how to get back into the workforce like a boss.