Karlie Kramer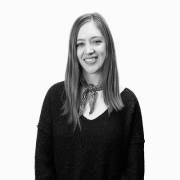 Karlie Kramer is Community Manager at Sage Media, a team of clever creatives, sharp marketers and savvy SEOs working together to create amazing content and make sure the world sees it.
She is a native Austinite who graduated from The University of Texas at Austin with a BS in Advertising and a Business Foundations Certification.
Prior to Siege Media, Karlie worked at a startup where she managed over 80 clients in the health and aesthetics field, creating integrated digital marketing campaigns that helped foster patient loyalty and repeat business.
This led her to an interest in SEO, and ultimately to Siege, where she strives to create compelling content and tell meaningful stories based off data-driven insights.
When she's not busy creating content, you can find her crafting natural bar soaps, perusing a farmers' market for her next vegan feast, and snuggling with her cat, Percy.