7 Wonderful Ways to Fund Your Business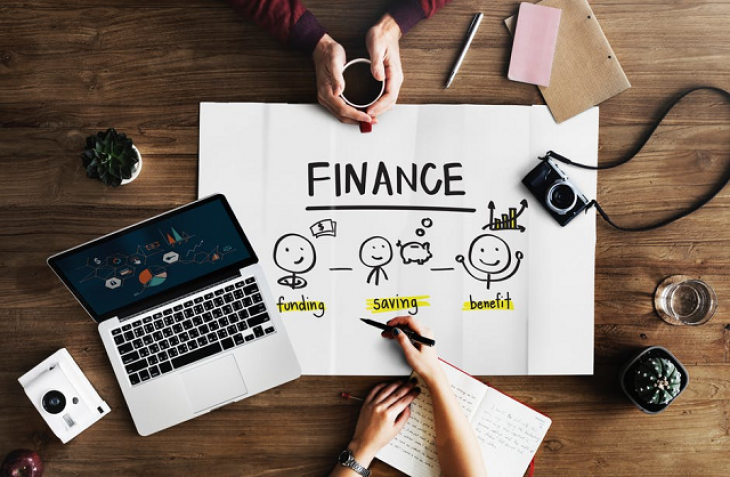 Are you looking to start your own business?
Starting a business is no easy task. It requires a lot of commitment and perseverance on your part. Naturally, you also have to be practical when starting a business. You need sufficient funds for your business. Otherwise, your company might fail in its early stages.
While it might not be easy getting the funds you need to start your business, it is definitely possible to secure the financing you need for your business.  
Secure Financing for Your Business
According to the US Small Business Administration, to start a micro business you need about $3,000, and a home-based franchise can cost anywhere from $1,000 to $5,000. That's just for starting your business; you have to remember that maintaining a company costs a lot also.
If you need ideas for funding your business, read on to find out more about how to get the money to start your company and keep it financially stable.
Even if you have already launched your business, expenses can pile up pretty quickly. You'll also need to know how to fund your business for growth and always be prepared financially-wise.
Here are top ways to fund a small business, whether it's a home business or a brick-and-motor business you intend to market online.
1. Invest in loans
Manyt entrepreneurs turn to banks to get loans for their businesses. It's not easy to apply and qualify for a bank loan, but if you have a good credit history, you might be able to secure a bank loan for your business. 
If you don't qualify for a bank loan, try applying for a microloan, which ranges from $500 to $35,000. Microlenders don't need as much paperwork as banks, so it might be easier to get a loan with them if getting a loan from the bank fails.
2. Try crowdfunding
You can turn to the internet to help you get funding for your business. Crowdfunding lets your family, friends, and even strangers donate money for your goal via online platforms like Kickstarter, Indiegogo and GoFundMe. This method of securing funds, however, isn't a long-term financial solution for funding a business, so use the cash that you've raised wisely.  
3. Get help from SBA
If you're having problems qualifying for a bank loan, check with the US Small Business Administration (SBA). Note that SBA doesn't give money to help entrepreneurs start a business. Rather, it allows businesspeople to acquire loans or venture capital.
If you want SBA's help in securing a loan, make sure your business is registered and operating legally. Your company has to be inside US territory, too. You also have to demonstrate that you've invested enough effort into your business, and give proof that you've tried other financing options but failed to acquire the funds you need for your business.
4. Go for bootstrapping
If you can, fund your own business instead of relying on other sources. Start your business and support it yourself. Save money before starting the business or leverage your assets. If you're determined to succeed, you won't let anything stand in your way. If you're not sure or need help bootstrapping, a business coach like StrategiQ can help in maintaining your business finances.  
5. Say yes to credit cards
Using a credit card to fund your business requires that you are financially disciplined and very responsible with money. Turn to credit cards as a last resort when you need cash for your business. Use different cards for your business and personal needs to avoid mix-ups when it comes to payments, otherwise you might end up in more financial fixes than you would want.
6. Trust a reliable partner
If you can't do it alone, find somebody who shares your goals and vision for your business. Partner with them for combined funding and co-ownership of the business. If you have the right partner, you can get enough money for your business. You can also help each other in other ways to make the business grow faster and thrive.
7. Find an angel investor
An angel investor is someone who puts money into a promising start-up business, with the intent of helping out the entrepreneur and not benefiting from the profit itself. These investors are also called private, informal, or seed investors. They usually use money from their pockets to help fund a business. If you can find one, they can help fund your business.
Although some people have the money, not everybody can become an angel investor. This is because of specific qualifications potential investors need to follow. First, potential informal investors need the proper accreditation from the Securities Exchange Commission (SEC). A yearly income of $200,000 and a net worth of $1,000,000 is required is required as well.
Takeaway
Finding money for your business isn't easy, but keep looking for ways to fund your business. Not all methods will work for you, but don't be discouraged. Once you get the right funding, it can make your business stronger than ever.

You might also like...