Must-Have Features of a Good Contract Management Software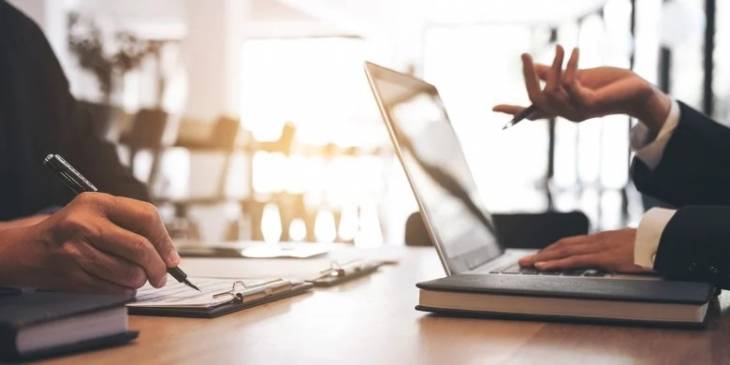 Businesses have a high volume of contracts, and keeping track of the terms and obligations can be quite tricky. To minimize organizational risk and compliance, automating contract management is a great solution.
By investing in contract management software that meets the needs of your business, you will be able to reduce contract risk. At the same time, it will also help improve productivity in contract management.
Regardless of the industry's size, a few must-have features that your contract risk management software should include are:
1. Dashboards and Reporting
An easy-to-use dashboard that can be personalized will suit the requirements of businesses and help them stay organized. It will also help users navigate easily, enabling them to find critical areas of the system. 
The generation of customizable reports will also allow users to measure contract performance by metrics.
2. Automated Workflows
The software should be able to manage every phase of the contracting process. AI-powered intelligent software can automate the contract workflow.
From proposal creation to analyzing negotiation boundaries, legal and compliance implications and obligation intents, and other steps required for managing contracts, using contract management software will help simplify the entire process. 
This will help mitigate contract risk and eliminate the need to manually track and facilitate each step in the contract life cycle and help accelerate contracting time.
3. Automated Alerts
It is essential to stay updated and keep track of contract deadlines for smooth business operations.
Find a contract risk management system that sends reminder alerts on upcoming renewals and pending obligations. This way, your business will be saved from non-compliance issues that can result in significant financial consequences.
4. Contract Clause and Template Libraries
Using the wrong language in the contract can cause non-compliance. The software should allow for clause and template authoring to enable businesses to use standard language across the business contracts. This will help mitigate contract risk while allowing the quick generation of contracts.
Instead of spending time making contracts each time, you can put the vital information in the template and get going.
5. Powerful Search Capabilities
A contract risk management software should come with advanced search capabilities that let you find whatever you are looking for.
The search functionality should understand more than keywords and string searches, saving your time in scrolling through pages of contracts.
This feature is a must-have for any business.
6. Tool Integration
A contract management software should be as flexible as possible. Tool integration is an important feature that allows you to integrate any internal or third-party tools that you are using with the software. This will ensure data uniformity in all platforms without any issues or discrepancies and make everyday tasks effortless.
A good and efficient system will also give you benefits like faster contract cycle times, reduced errors, on-time renewals, and an increase in productivity.
In Conclusion
Finding a solid contract management system can transform your business' contracting process dramatically, improving the analysis, creation, and negotiation of contracts while also reducing contracting risk.
Keep the aforementioned must-haves features in mind and choose an advanced, capable, and intuitive software that will help you streamline the contract management process and respond to your current and future needs.