5 Reasons Your Business Needs Excellent Conference Call Lines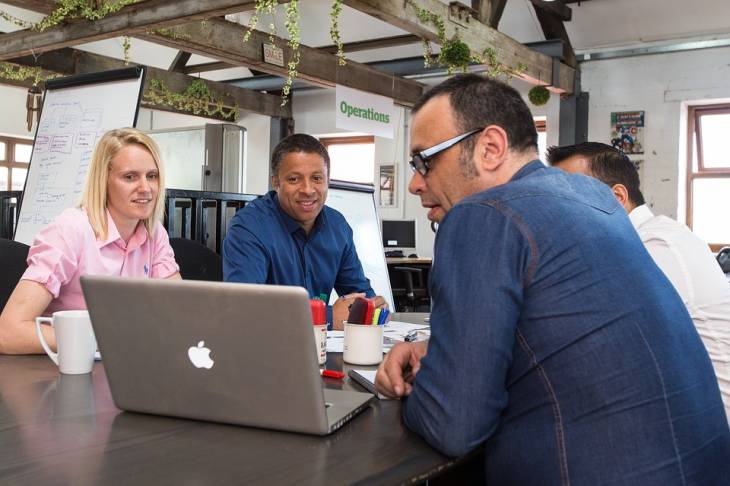 For any business, having practical tools for communication in place is a must for the effective running of day-to-day operations.
Whether it's holding meetings with team members in other locations, speaking to valuable clients that happen to be abroad or simply staying in communication with employees out on the road, there are very few circumstances where less-than-excellent conference call services are good enough.
So, when it comes to communicating effectively, installing great conference call services is the way to go. It can be a game changer for your business.
Why You Should Probably Install Business Conference Call Line
If you are wondering whether installing a new conference line is the best fit for your business, read on for some reasons why upgrading could be the right choice for you:
1. Hold quality meetings anywhere, anytime
In the modern office, it's no longer true that virtual conferences are of a lower quality to in-person meetings. With the latest technology, holding conference calls can be as effortless as pressing a few buttons to hold a productive meeting with someone anywhere else in the world. Investing in good-quality conference call lines can ensure those meetings go according to plan every time.
Crackling lines, unexpected hang-ups and other issues traditionally connected with conferences are very much outdated. With crystal-clear quality and easy accessibility to multiple points of contact, a modern conference line can save time and save money for those involved by allowing meetings to happen that match the same excellent quality you'd expect face-to-face.
2. Save costs, improve communications
For larger-scale businesses or those with offices in different locations, communication can be one of the top issues that departments face; quickly leading to breakdowns in information and progress. With a high-quality conference call line, keeping in contact is a far more straightforward task, allowing even small businesses to make use of a business-class system that will enable them to communicate as and when they need to.
Compared to popular online video communication technology, conference call lines are lower-cost and higher-reward, thanks to their high level of accessibility even between different states or countries. Offering a practical line solely for conference purposes allows employees on the road, or in remote outposts, to be just as connected as the team member sitting next to you. Distance doesn't mean anything with proper conference call lines in place.
3. Improve your professionalism
For long-distance clients or brand-new customers, showing a professional face can be vital to securing and maintaining those relationships in the long term. For offices that frequently hold meetings with external parties, conference call lines can add an additional level of professionalism to the whole experience; with a more branded introduction to your business every time.
Conference call lines are no longer just the domain of multi-million-dollar businesses or industries. Any size business can benefit from the professional environment that a conference call line offers. Instead of using free services or lower-quality conferencing options, choosing a system that's as professional as you want to appear is an excellent place to start.
4. Improve teamwork and collaboration
While communication via email or messenger is fine for day-to-day information, when it comes to maintaining excellent teamwork across-country, a great conference call line is a must to ensure for productive collaboration, without sacrificing time on meetings and money on excess travel.
With many teams used to working in a more digitally-focused workspace, providing them with the tools to conduct meetings and conferences virtually is key to maintaining that focus. With a variety of tools at their disposal, such as screen-sharing and multi-person connections, even the most complex projects can be managed easily with the professional use of a conference call system.
5. Make meetings simple
From failures in scheduling to playing telephone tag to round up meeting attendees, simplifying the meeting process means forgetting about real-world difficulties. Instead, choosing a select conference call line can allow individuals to join from wherever at their leisure. The more straightforward the process, the more effective the meeting.
From pin-free access to dedicated phone lines, a professional conference call service makes your meetings as easy as possible; saving you from the usual technical difficulties and human error involved in putting together a conference. The instant setup even prevents those pre-meeting issues from running into your scheduled timeslot.
Does a conference call line sound like the ideal addition to your ethical business practices? Whether you're struggling to maintain communication across borders or you simply want to show a more professional façade to your clients, choosing Branded Bridgeline offers you the freedom you need to make conferences easy. Contact us today to find out more about our services.