12 Websites Where Your Business Should Be Listed, And Why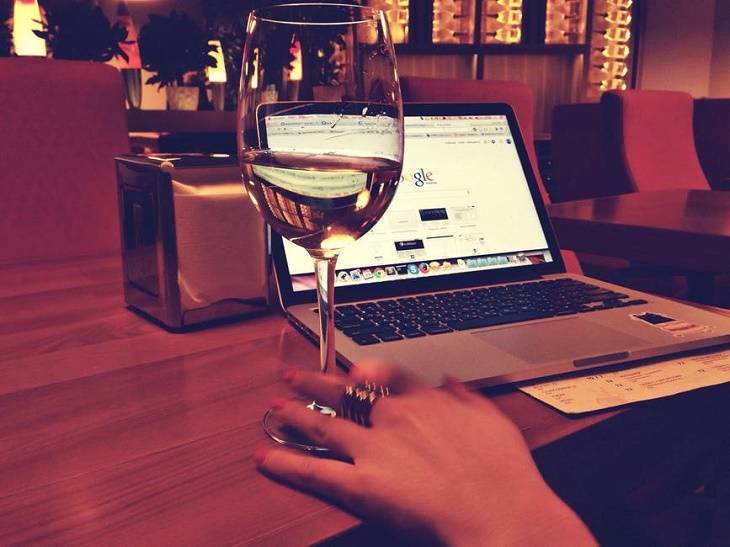 Picture this – you have a quick query about the best stationery shop in town. What would you do? Ask a friend maybe? Or, pull up your phone and google your question?
The latter scenario is probably true, considering that 4 out of 5 consumers in the USA take to search engines to learn about and find local businesses.
Not to forget, 50% of those conducting local searches from their phone end up visiting the business on the same day. Moreover, 18% of these folks go on to purchase from the local business that very same day.
Now, reverse this scenario with that of your business's local audience, and you'd see that your consumers find you the same way, via local search.
This sets the need for listing your small business in online directories and leading websites that make it easy for your audience to find you. As part of your marketing strategy, you need to list your business on the most popular business directions and websites.
Top Online Listing Services and Websites for Small Businesses
Here are 12 sites where you should list your small business:
1. Yelp
Yelp is one of the top review websites to have your business name entered it. Vendasta reveals that it has an average monthly traffic of 40.47 million. The number itself confirms that the Yelp is a popular review site among shoppers. This prominence is the reason why you should enroll your small business on Yelp. It also allows you to add information like business location and service hours, making your business easily locatable.
2. Yahoo Local Listing
Yahoo ranks third most popular search engine in the world after Google and Bing, drawing countless searches. As of January 2017, approximately 3% of internet users used Yahoo as their search engine of choice. Getting a basic listing there is free, with premium packages available as well. Amanda DiSilvestro on SearchEngineWatch advices, "Although Yahoo is no longer the search engine giant it once was, Yahoo Local is a great supplement to your online local strategy."
3. Facebook
Facebook is the most popular social networking sites, with 2.32 billion monthly active users as of December 31, 2018. Millions of pages on the platform are local business pages. Considering its vast user base and the fact that people seem to trust users reviews of businesses on the social media site, it is best that you don't miss listing your business there.
4. Google My Business
Google is the leading search engine with people reportedly typing 63,000 queries every second on any given day. Not listing your business on the search giant is a mistake. Best of all, you can list your business' open hours, website, and phone number without spending a dime.
5. Angie's List
Angie's List was initially created to review local contractors. However, the online directory has grown since it was launched to become a popular go-to spot for online reviews. Registering your business on this platform is free. What's more, it is a great choice for all those who offer home services and plan to reach out to local customers.
6. Bing Place for Business
Another one of the widely popular search engines is Bing, which makes it an important place to list your business. You can easily add your business photos, location, and videos with the free registration. With Bing Places for Business, your business could even be visible to Windows desktops and tablets users, considering that Bing is the default search engine for desktop and tablet versions of Windows 8/10.
7. Better Business Bureau (BBB)
The Better Business Bureau is the number one site for reporting scams, which is why having your business named here as legit is great for gaining consumers' trust. It lets customers search for your business in a given area, allowing you to put your business in front of them.
8. Thumbtack
Another interesting place to have your small business registered in is Thumbtack. The site assists local consumers find business in their area. Moreover, it allows them to ask questions such as those related to pricing from a professional. Folks can then sketch a contrast between the quotes and work with the one they deem fit. It's best to sign up here for receiving updates from prospects seeking quotes.
9. MerchantCircle
MerchantCircle is another freemium site to join. It is chiefly targeted toward small businesses aiming to connect with local consumers and other like businesses in their area. With a listing on MerchantCircle, you can advertise, post business blogs, and reap benefits from its free marketing tools that help build your business.
10. Manta
Manta is a well-established online listing community for small businesses. About 1,000 companies join the small business directory daily. You should add your business here not only because Manta is a directory for small businesses, but also because it brings considerable SEO benefits too. Plus, the setup process is pretty easy.
11. CitySearch
CitySearch helps folks find local businesses in their neighborhood, allowing you to become visible within your service parameter. The site has a voting system and award badges as well. Moreover, the platform creates local guides of 'best of' lists to help consumers make decision. Getting a name on account of your remarkable business services/products will attract more consumers your way.
12. Yellow Pages
Lastly, Yellow Pages generates millions of daily searches and also offers lead generation, advertising, and other detailed ad performance data. YP.com and the YP app reputedly get over 70 million visitors, which is a solid reason for registering your business here as it will get more eyeballs to your business.

You might also like...