10 Surprising Ways Email Marketing Can Amplify Your SEO Results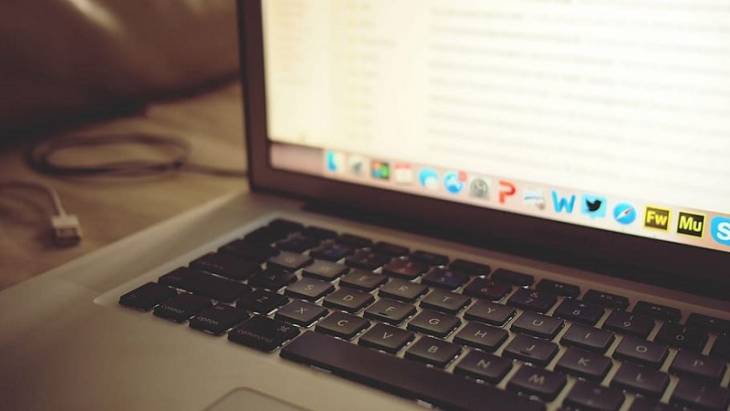 SEO and email marketing are two distinct disciplines. But guess what? Email marketing can have a huge positive impact on your SEO outcomes.  
You might not immediately agree with this statement that email marketing can influence your website's search engine ranking positively, but if you are playing smartly, you can actually infuse effective emails for better SEO results. Want to know how?
Well, if we talk of a connection between SEO and emails, it seems unlikely there is any connection. Afterall, have you ever seen Google indexing emails? No, Google doesn't index emails, but email marketing can entail out of the box tasks that accelerates SEO outcomes. 
Here's a look at 10 surprising (and likely unexpected) ways you can leverage email marketing to boost your SEO, and as a result enjoy increased organic traffic to your website.
1. Boost Engagement
Generally, getting many likes and comments on your website and blog posts indicates to search engines that there is something useful and fresh on a site. This gives a positive push for higher ranking. In other words, this kind of engagement influences SEO results of that particular page.
Likewise, email contributes to improved engagement with your brand messages and content. By following links in your emails, you can direct readers to your website where they can leave comments and like posts and articles on your site. These social signals can boost SEO.
 2. Reach Audiences Anywhere
Have you ever noticed that many brands and marketers conduct surveys by sending emails to potential respondents? There is a good reason for that.
Whether you are conducting a survey about users' experience with your physical product or their attitude to your financial advisor marketing services, email usually works really well.
The content and findings of the surveys is usually published on public websites, blogs and forums for all to see. Surveys then draw a lot of interest from users, and consequently from search engines like Google and Bing. Thus, email marketing can help you not only reach a large audience anywhere in the world, but also draw attention from search engines.
As you must be aware, Google focuses more on the quality of content, so aligning your email messages and content according to the best SEO strategies can increase the possibility of your messages being spread outside private email platforms. The general message in your emails can then be shared on other websites and platforms that Google crawls and indexes.   
Furthermore, spending quality time on keywords can also be worthwhile. When you have a stronger grip on SEO, you can manipulate emails by adding keywords, which when shared and spread across the web can help with easier indexing of your content by search engines.
3. Lower Bounce Rates
By delivering quality emails to your audience you can decrease the bounce rate on the traffic going to your website.
Don't try to merely flood the inbox of your subscribers. Make sure your email messages provide real value. Send something that improves the lives of your audience, and does not disappoint. This way they will be keen to receive your messages not only via email, but also on your website.
Ultimately, this will reduce your bounce rate, which can impact the SEO of your site positively.
4. Drive Quality Traffic
Let say there are two different domains that are focusing on the same keyword. It could mean they both have quality backlinks, but are still competing for the best ranking position in search.
In this scenario, Google will likely rank the websites based on, among other factors, which site already has high quality content and traffic signals. In other words, quality traffic can be inferred by a low bounce rate plus high session rates, and this can be the tie breaker.
So, how can you drive traffic to your site with email, and improve the quality site signals that might help your web pages rank higher than your competition's?
Firstly, add a call to action in your emails directing people to check out your site. Secondly, add link URLs of pages and related content, as well as the latest updates in your emails. This might depend on the type of business you run and type of links you determine will drive qualified traffic.
When this is done, there is a very high possibility that when people open their emails and find a link, and they know and trust you, they will click them, visit your site and stay longer consuming the content there. This will give out quality site and traffic signals that help your SEO.     
5. Improve Targeting
The digital and online world is becoming overcrowded, with millions of websites and blogs published every day. With all of the noise this causes, it is no surprise that an estimated 80% of the content online is re-published on different platforms.
Clearly, regurgitated content is the last thing you want to use in your content marketing, because it doesn't demonstrate your uniqueness and expertise. Your goal should be on unique content.
If you look at reports of popular content distribution channels, these keep increasing but email remains the king of communication. Importantly, email is also more sharply targeted at your best prospects who willingly subscribed to receive messages from you via email. This sharp and accurate targeting can help you build an engaged community that ultimately will boost your SEO.
People will want to read your emails if the content has something unique that attracts them. Without any doubt, if you want to build a thriving niche community and increase engagement through email marketing, the best option is to focus on delivering high-value content every time.
6. Build Brand Awareness
Many of the top-ranking websites and content in search engines are from brands. Building a solid brand that is instantly recognizable and trusted will greatly help with boosting your SEO.
Email marketing helps in this regard in that it is not just limited to increasing your traffic and engagement, but also increasing brand awareness. The more people know of your brand, the more established your brand becomes, and the more you start reaping the fruits in SERPs.
When you forward an email, the audience almost always looks to find out which company or brand has sent or is mentioned in the email. Brands seem to command more trust and have more clout than individuals. You can use that to your advantage.
Add your brand name, logo and other markers in your emails to leverage the influence brands have on leads and potential customers. This action will automatically enhance brand awareness among the audience. As already mentioned, brands seem to dominate SERPS.
Whether directly or indirectly, increased brand awareness has a positive impact on your SEO. For example, more than 80% of smartphone users research on their internet connected smartphones before making a purchase and almost half of them read reviews before buying, according to research by Bazaarvoice. And these customers are all likely to Google a brand name in combination with other words to find the information they want.
7. Draw Quality Links
You have many opportunities to build up new links through email marketing. For example, you can organize a survey by sending a form to the audience and request them to fill them. With the findings, you can generate link-worthy content that other sites can link to and use to inform their own work on the same subject. Hence, you'll get new links and improve your SEO.
8. Provide Better Insights
Email marketing forces you to create content that you know your audience is looking for. If you don't give them what they want, they will unsubscribe from your mailing list.
Instead of creating anything and hoping it resonates with your audience, you can ask your email list what content they want to receive from you. You'll get valuable insights and feedback that'll help you focus on your audiences' needs. This automatically boosts your SEO because it improves engagement, lowers bounce rate, and builds a thriving community around your niche.
You may even ask users to recommend new topics or subscribe to existing narrower content verticals that they'd love for you to cover. This can provide you with more valuable feedback, suggestions, and a wealth of insights on what actually resonates and interests your audience.
When you are clear on what they want, give it to them in your email marketing and watch the clicks roll in and a satisfied audience shares your content and brand products far and wide.   
9. Attractive and Effective Format
Emails make for a simple and attractive delivery format, which also inspires trust. Of necessity, the most effective emails that have a high open rate have a catchy subject line, short body and relay the message without exaggerating. Emails typically don't beat about the bush because there is no space for that, and that in itself makes email marketing very effective and direct.
Keep your emails short and sweet so the receiver can immediately and easily understand the message, as well as take quick decisions without wasting their time. It will directly or indirectly also affect your engagement rates and ultimately your SEO outcomes, too.
10. Increase Social Sharing
By adding social media sharing links and buttons directly in your emails and newsletters, you can increase social shares and traffic to your website. This will help to improve your business' online visibility and eventually your website's ranking at the top of search engine results pages.