Why Having a Dedicated Outsourced Development Team Is a Great Strategy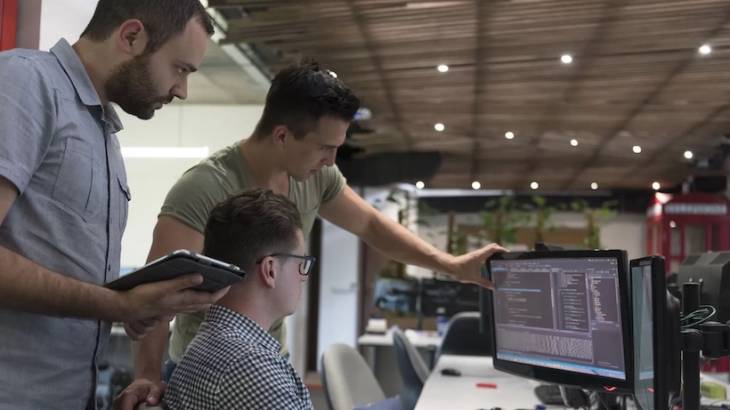 Are you a startup founder, investor, or entrepreneur looking to launch a software product? If you are in a position to recruit a software development team, then a dedicated outsourced development team is one of the best outsourcing models that can increases your potential with third-party talent, while lowering overall costs such as hiring, administrative, and operational costs. 
But is outsourcing really the best fit for developing your project? Let us investigate.
Outsourcing software development projects
The pandemic has diminished the stigma attached to outsourcing, and the IT outsourcing market has stepped in to fulfil the rising demand for it as organisations speed up digital adoption to ensure effective crisis response and company efficiency. 
A dedicated development team model is a specific outsourcing collaboration option that covers a long-term project's whole development cycle. In this model, an outsourced team is solely responsible for planning, developing, and deploying your solution in accordance with the project's business needs and requirements.
You get a team of hand-picked professionals to fill each project job required for turnkey development when you hire a full-time dedicated development team. The team is dedicated to your project yet operates from the service provider's office. 
The dedicated development team model is particularly appropriate for delivering complex, long-term projects with changing requirements. The methodology also provides for scope adjustments and resource allocation flexibility.
Additionally, you won't have to worry about staffing levels that are either too low or too high. In this situation, your team is working toward pre-defined goals.
Dedicated outsourced development teams vs. in-house development teams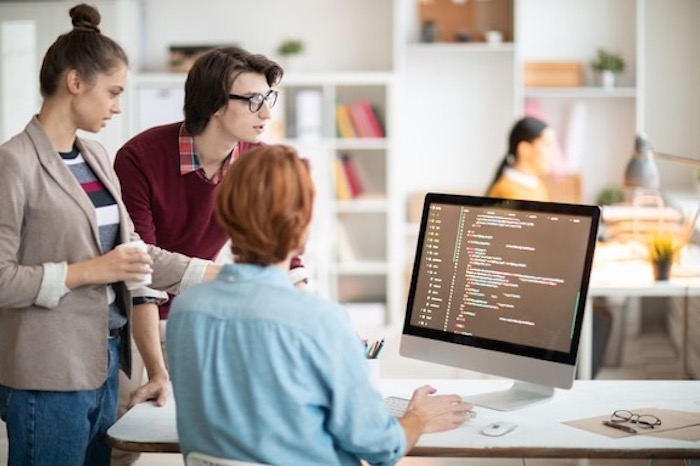 One of the most popular involvement alternatives is dedicated software development outsourcing. This development indicates that a company outsources its IT initiatives to third-party contractors.
The opposite of dedicated outsourcing is an in-house hiring model which refers to the recruitment option in which a corporation employs a person or a team on-site. Internal hiring assumes that a corporation manages the entire employee lifecycle from recruitment through upskilling.
The in-house strategy involves a company or business hiring an employee and covering indirect costs such as recruitment, benefits, hardware, and office rent. Furthermore, the organization may need to hire HR professionals and CTOs to adequately screen and shortlist candidates. Moreover, depending on the project, an employer will need to describe the particular talents required.
One of the primary benefits of in-house recruiting is complete control over the project and team. An on-site workforce understands your vision, business objectives, and corporate culture fully. A staff based in your business environment is also easy to manage and share updates with.
However, because of the hiring and administrative complications, in-house hiring is only acceptable for long-term initiatives. High overhead expenses, talent gaps, and recruitment and scalability issues can hamper in-house hiring, forcing businesses to look for alternatives.
Unlike in-house hiring, the dedicated outsourced team framework allows for greater flexibility while lowering costs. A vendor handles all hiring, administrative, and staff training expenses, while you merely pay for the resources used to construct your solution.
Additionally, you can change the size of your personnel according to demand without adding more paperwork. Due to the access to a broad talent pool that third-party suppliers have when deploying a dedicated team, skill shortages are also reduced. 
Simply put, you won't have to deal with pointless fees or administrative headaches to acquire what you need when you need it with a dedicated outsourced team framework.
Time and material vs. dedicated team model
Paying for both time and development work is a component of the time and material outsourcing model. It entails paying the application and web development outsourcing provider on an hourly basis. This is the most prevalent form of outsourcing. It is seen as being adaptable, flexible, and practical.
Time and materials can be a great substitute if you want to keep your expenditures in check. Startups should put together a dedicated team before starting a long-term project. 
The scopes of long-term initiatives regularly change, and they offer excellent potential for expansion. Therefore, it could be advantageous to have an outsourcing plan that offers the most flexibility.
When to hire a dedicated software development team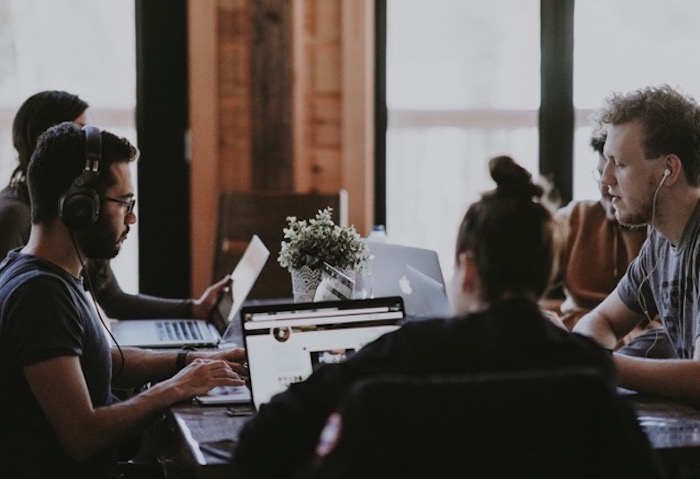 The dedicated team concept does not work for all projects. This strategy, however, works effectively with long-term initiatives that require a lot of shaping and collaboration from both the development team and stakeholders. 
As such, you can benefit the most from dedicated software development outsourcing in the following situations:
I. Early-stage organizations
Dedicated development helps developing enterprises get a jump start in their industry. A committed development team can turn a company's concept into a market-ready product faster.
The dedicated software development team handles product-market fit, discovery, idea validation, and other development stages, allowing company owners to focus on fundraising, marketing, and other business procedures. 
Hiring a dedicated development team also helps entrepreneurs secure a smooth-running staff, save on hiring costs, and roll out the product more quickly.
II. Projects with ambiguous specifications
One of the most common reasons for a software project's failure is a lack of direction and ambiguous project criteria. Dedicated development teams assist with unclear requirements because they manage your project from inception to completion.
The dedicated team model comprises detailed market research, audience and competition analysis, and deliverables that lead to correct project requirements during the discovery stage.
A lack of common project criteria is one of the most common reasons for a software project's failure. Because they manage your project from start to finish, dedicated development teams can help with confusing requirements.
During the discovery stage, the dedicated software development team model includes extensive market research, audience and competition analysis, and other deliverables that lead to precise project requirements.
III. Long-term initiatives
The dedicated team approach is also appropriate for initiatives with no overarching concept or final vision that may evolve into something else in the future. 
Because the development team maintains the project throughout its entire lifecycle, changing the development vectors will be easier and faster. 
Deep project knowledge also enables the dedicated team to implement tactical changes with minimal disturbance to the application's infrastructure.
Benefits of hiring a dedicated outsourced development team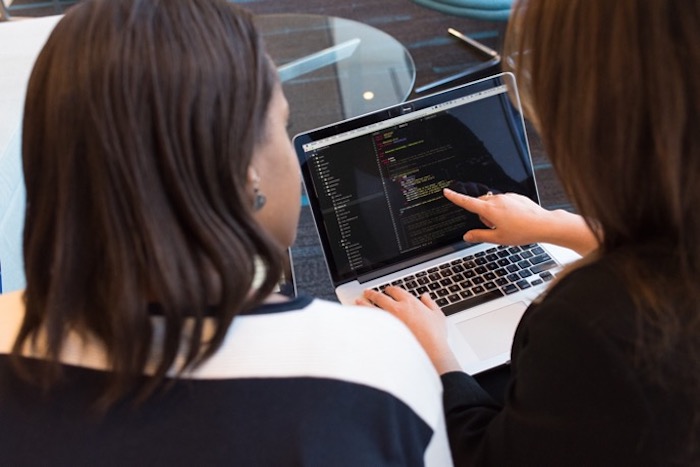 A dedicated outsourced development team offers some unique benefits and is often a good choice because of its advantages, including:
1. Flexibility
You might want to exercise complete control over your firm, including the technology that advances both your project and your company, as well as the product strategy. As such, you need additional control over the development process so that you may reorganise your team and focus its efforts whenever necessary. The dedicated outsourced development team partnership arrangement offers a level of flexibility that is not available in other models.
While it is physically impossible to sit in two seats at once, it is possible with an outsourced dedicated development team. This is because while you attend to other duties, you can have your full devoted team work on your project independently. Of course, you may decide how much control to allocate them, but most of the time the teams are made up of professionals who can handle their tasks without much supervision while you attend to other matters.
Furthermore, you can adjust the size of your dedicated team in response to changing demands without having to go through the time-consuming process of recruiting new people. Simply speak with your vendor, let them know how many and what kind of expertise you require, and they will be available as soon as possible.
2. Focus on Business
You'll have more options and free time when you have more flexibility in software development. You won't need to worry as much about the project if you work with a reputable vendor who can provide a team of true specialists. 
You can either employ a bespoke software development company that already has a project manager who can take care of all of those things for you, or you can be a hands-on manager that stays in constant contact with the team.
When your team can perform most of the time on its own, you have a lot of free time you can use to grow your company, come up with fresh ideas, and concentrate on other tasks.
3. Cost-Efficiency
It is faster and less expensive to hire an outside team of dedicated developers from a single vendor. You won't have to worry about any additional fees because a dedicated team only bills for the work that is assigned to them.
Furthermore, whenever you work with a dedicated team from a reputable vendor, professionalism and effectiveness are guaranteed. A group of true professionals can complete the task more quickly and competently, saving you not only time putting together your own in-house team, but also a significant amount of resources.
4. Expertise
Working with development outsourcing vendors allows you to tap the best talent. They tend to favor quality over quantity and only work with the top developers in the business. 
If you can hire a smaller group of dedicated specialists who can perform the job effectively, there is no reason to hire dozens of individuals who may lack the necessary experience and skills.
5. Global Outreach
When working with a dedicated outsourced team, you can hire developers both nearshore and offshore, and each has its advantages. 
Nowadays, the vast majority of businesses with headquarters in wealthy nations prefer to outsource their projects to developing nations with an abundance of IT skills at low costs. 
Basically, you can recruit developers from any of the top IT hubs in the world; you just have to pick the one that works best for you financially, culturally, and geographically.
6. Fluid Cooperation
Whether you decide to manage your dedicated team yourself or give your team of software engineers more freedom to manage a project, you can be sure that you are dealing with true professionals who are used to those kinds of cooperation. 
If you give the team freedom to manage a project and provide all the information and details they need to operate autonomously, they will alter their strategy as necessary, establish the proper priorities, take charge of the development process, and be accountable for the project's delivery.
With brainstorming sessions that build on fluid cooperation and understanding that leverages a collection of expertise, experiences, and roles among the developers, you can improve communication between your in-house IT team and the remote outsourced team. As a result, you'll come up with fantastic ideas and results that produce superior outcomes.
You can retain fluid contact with the remote workforce to achieve your distinct project vision and guarantee that the outcome meets your highest standards.
7. Faster Development
Using actual dedicated pros helps in achieving goals faster and more effetelyly. Experienced professional developers spend little time dilly-dallying and not working. They embark on the work as soon as you approve the team because they know exactly what has to be done to start on your project and produce tangible results that lead to success. 
By collaborating with a reputable development outsourcing vendor, you can be sure they have assembled a large group of real specialists who can produce outstanding outcomes. A skilled team of developers may work much more quickly without compromising the quality of the final product if they have the right tools, the right expertise, and the right skill set.
8. Full-Cycle Development
Another benefit of hiring dedicated developers is that they can take your project from the concept stage all the way through to a working product. Once the development phase is over, they will continue to provide support for your product for the duration of its existence.
Your dedicated team can take on your present project and continue working on it. They can enhance your current solutions, such as a mobile app or online platform. They can even create a solution from scratch, and maintain its functionality for however long you need.
9. Superior Quality
Dedicated outsourced teams frequently include their own quality assurance specialists, so the programmers will test your application on a regular basis to guarantee error-free coding and flawless performance. 
Testing is a crucial step in software development, particularly for large-scale initiatives that require the cooperation of many people. There is always a chance for human error where people are involved, and frequent and continueous testing helps catch and remove those errors.
In conclusion
When hiring a dedicated team, you get:
A dedicated development team that is fully linked to your business procedures and culture
Proven industry experience in a variety of areas
Scaling velocity and specialised hiring
Communication that is open, flexible, and adaptable
There are no hiring, training, or administrative costs, and
On-demand project management.
A dedicated outsourced development team can therefore be a powerful and successful strategic development option.