What You Must Ask Before Buying Your First Diamonds
The use of diamond as an investment tool has grown over the years, with many people opting for the precious stone over gold for a number of reasons, including size (doesn't take a lot of room) and higher resale value.
But diamonds are most commonly purchased to use as jewellery for their stunning beauty that signifies love and romance across diverse cultures around the world.
Whatever your reason for wanting to buy your first ever diamonds, you probably can't contain your excitement. You are on a roller-coaster of emotions - elated while at the same time grappling with some concerns whether you are making the right decision.
We'll, don't worry. In most cases, you can't go wrong with diamonds. But there are some important things you should keep in mind before making this investment.
Key Things to Consider when Investing in Diamonds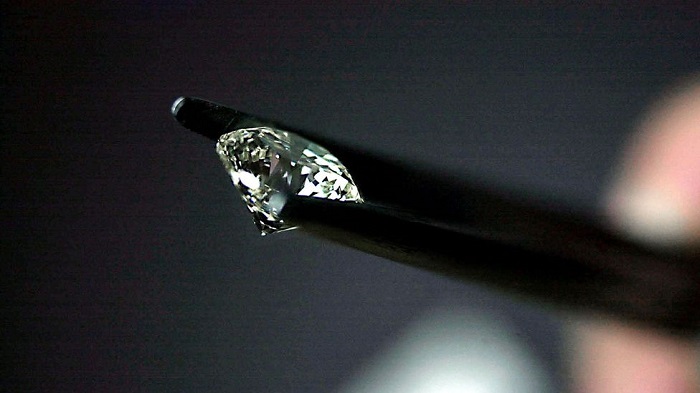 1. The 4 C's of Diamonds
Have you ever wondered why one diamond looks more radiant while another might look dull? Whether you are buying diamonds for yourself or your lady, it's important to learn and consider the basic 4c's of diamonds: colour, clarity, cut, and carat.
These basic 4c's are the accepted standards for assessing the quality of diamonds globally. If the diamond has a poor cut, it won't have the right color gradient, and neither will it have the right clarity. The better the cut, the brighter the sparkle.
Each of the C's can help ascertain the beauty and value of the diamonds. So, before you buy diamond jewellery for her ask your jeweller to explain this to you.  
2. Certification of the Diamonds
When you are purchasing diamonds, just the visible information on their cut, weight, and anatomy is not enough to make a sound buying decision. You should also ask your jeweller about certification of the diamonds on sale.
Your jeweller or seller should be able to give you this report in writing and provide a diamond certificate. Certified diamonds have been graded by the gem laboratory, and these serve as a documented proof of the authenticity of the diamonds.
Always ensure you are getting only a certified diamond.
3. Your Budget Options
Don't hesitate to discuss your budget limits and options with the jeweller. Many people often make the mistake of paying too much.
A good jeweller should be able to show you some exquisite pieces that lie within your budget, without always compromising severly on the quality and design of diamonds.
4. Natural vs Synthetic Diamonds
Not all jewellers use natural, mined diamonds. To meet demand from consumers, some jewellers and sellers offer synthetic diamonds that look like the real thing.
Synthetic diamonds are man-made in a lab and have almost the same properties as natural diamonds. However, lab-grown diamonds cost way lesser than natural ones.
5. Routine Care Requirements
Ask questions about the daily care routine for the diamonds you want to purchase, including how they should be cleaned and stored to ensure they stay looking beautiful.
Some jewellers may offer annual complimentary cleaning; make sure to use this opportunity. Most jewellers also offer to repair the diamonds in case they get scratched or become loose from the prong. Use such offers where applicable, as well.
In Conclusion
When you finally decide to purchase particular diamonds, don't be too excited and forget to pay attention to the content of the final purchase invoice, too.
Ask your diamond seller for a break down of what the final invoice of your purchase will consist of. It should give you clear information about the weight, color, cut, and clarity of the diamond, and also details of the metals that it has been set into.
Look for purity marks on the jewellery piece, if is it gold then it should carry BIS Hallmark, and for platinum, it's PT followed by 999 or 950.
There you have it! Hope we were able to equip you with sufficient information to empower and help you become confident enough to make a successful purchase.