How to Build Customer Trust with Video Stories and Testimonials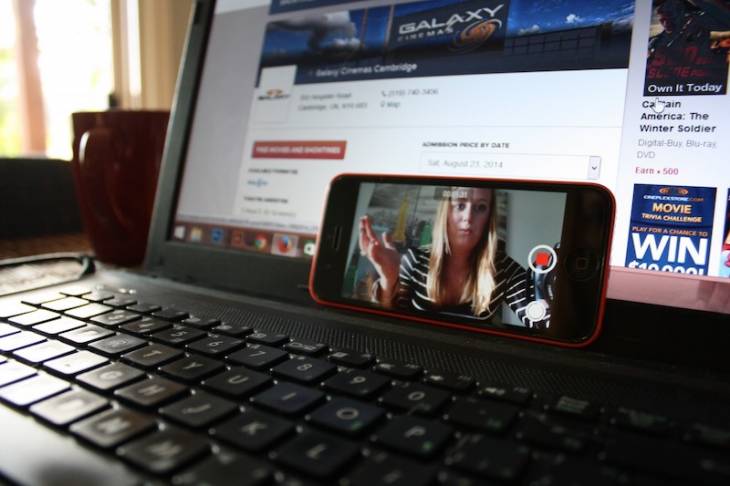 In today's society, people are skeptical of brands, products, and ideas. They want to know the story behind a company before they believe in it. 
Do you want to know the secret to building trust with your customers? 
Company video stories and testimonials – from the founders' stories to monthly office parties – allow potential customers to get a glimpse into the company culture, creating a bond of trust and transparency between brand and customer. 
A #1 priority among millennial consumers is "trustworthiness," which is closely followed by "transparency." Apparently, it's all about what you don't say. 
A recent study of marketing executives found 83% of businesses promote their company stories online to build customer trust. In fact, testimonials from real people are one of the most effective ways to do this.
The customer is always right. They can decide to go elsewhere and purchase what they need, or maybe even give a bad review on social media if their experience isn't what they were expecting. 
In order to keep customers happy, many businesses are turning to videos and testimonials to help them build trust with their customers.
In this post, we'll highlight the best ways for brands to win customer trust and increase sales with the help of company videos and customer testimonials. 
But Why Video?
In our digital age, it is not surprising that video and social media have become powerful marketing tools. Many people consider YouTube, for example, to be the first stop when researching a purchase, and more than one-third of people say they prefer watching videos over reading on screen content.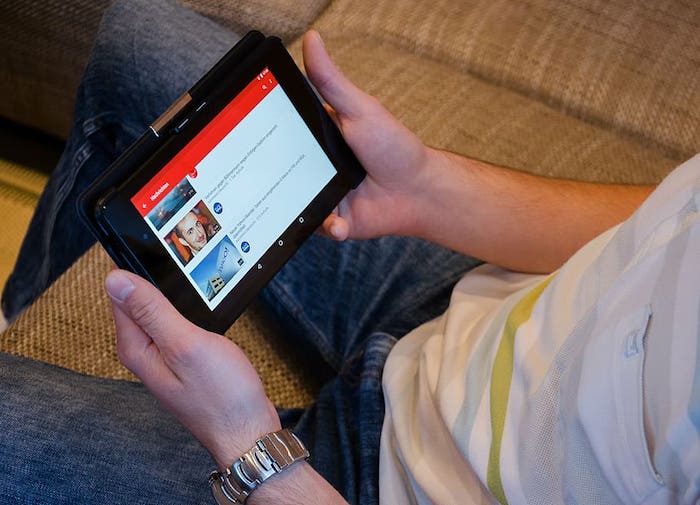 Video is such a popular medium for marketing. Whether it is on social media, business website, or email, video marketing is an excellent way of promoting your business. It has becoming increasingly popular as more people use their smartphones to watch videos on the go. 
Marketing videos immediately catch the viewer's attention and can help you tell your company's story or product story in a visual way than simply writing copy for an advertisement or product promotion.
No matter what type your business is, if you want to grow and maintain a loyal following, one of the best ways to do so is through video. What so? Well, video has been shown to increase engagement rates by up to 66% and bring an average of 93% more views than still photos. 
With these kinds of statistics, it's hard not to take notice and realize the potential this medium offers.
Best Ways to Use Video to Build Customer Trust
When people are looking to make a purchase, one of the most important factors is their level of trust in the company. Customers are more likely to spend money with companies that they trust. 
One way to gain trust is by using video content to show off your company products, services, and culture. Videos offer an opportunity for companies to memorably show off what makes them unique and why they are worth patronage.
Here are three ways to use video to build trust that drives conversions
1. Create customer testimonial videos
Customer testimonial videos are a great way to create goodwill with your potential customers by showing how happy existing customers are with the product. It is also a great way to show potential customers all of the benefits of purchasing your product. Through these videos, you can also get valuable feedback on how to improve your product or service even further.
Customers are the backbone of any business. That is why businesses should focus on creating customer testimonial videos to appeal to potential customers and reassure them to covert. The benefits of this strategy are many, including the opportunity to better establish credibility, build trust, and create engagement with potential customers. All these factors work together to create a more effective marketing campaign that will increase sales and conversions for any company.
When companies are trying to promote their brand, they often focus on the product they are trying to sell. For example, suppose your company offers a software that is used for improving customer service, you would naturally want to promote this product. 
However, by focusing solely on your product, you're not actually promoting customer service. What if one of your customers struggles with the software and becomes frustrated? Instead of just focusing on the product, you should also show off what your customers have accomplished with it in a video. 
2. Have your team on camera
Company stories are videos that capture your organization's culture and essence. As such, they can usefully address internal and external audiences, communicate your values and priorities, and improve morale among employees.
Many organizations are finding out that having their team on camera is an excellent way to share their workplace culture first-hand. As technology becomes more entrenched in our day-to-day lives, people are less likely to trust just company information on paper or on the web without visual evidence. 
More and more companies are realizing the importance of telling their stories in videos and the value that having a visual history of events brings. One study has found that video can help employees feel more connected to their organization. Additionally, 83% of employers report that they use video for training purposes, and 70% say it's effective in teaching new skills.
Companies such as GE and IBM have caught on to the trend and created video programs for existing employees to share their stories. These videos help tell company stories in an engaging way that is more personal than mere words on a page. 
3. Show behind the scenes videos
People are not always afforded the opportunity to see what happens behind the scenes of a corporation. Behind the scenes videos are a creative and unique way for companies to showcase what they do.
Beyond the glamorous advertisements and carefully constructed mission statements, there are people and employees who work night and day for companies. But these individuals often go unnoticed and unappreciated in public. 
What if we had an opportunity to see what these employees do on a daily basis? This is exactly what YouTube channel "rawcut" does. And it's a powerful, irrefutable way to build trust with customers and leads.
Behind the scenes videos offer viewers an opportunity to get to know the people and personalities that work at a company. With all of the different personalities, there are bound to be some that will resonate with viewers more than others.
That can enhance user experience and engagement, leading to more conversions.
Even when not everyone has the time, skill, or necessary recording equipment to produce videos, companies have realized they can leverage videos to promote their businesses, help clients better understand what it is they do, and build stronger brand trust.