What Millennials, Gen Z Should Consider Before Signing Up for Affiliate Marketing
Although there are many popular ways to earn money online, including creating a YouTube channel, starting an affiliate marketing business is something that continues to appeal greatly to the younger generation. Millennials and generation Z find affiliate marketing really suitable compared to other business opportunities available online.
One of the main reasons that the younger generation is increasingly finding affiliate marketing appealing is that they can simply be themselves on social media, while at the same time make decent earnings through affiliate marketing as theynaturally stay active and engaged on social media and other digital platforms.
Moreover, staying active on social media also helps them to gain online popularity, and perhaps earn influencer-status, besides money.
But the big question young people entering affiliate marketing have is which are the best affiliate marketing programs they can enter to earn well online? Well, there are many excellent affiliate programs available online, such as WhatsWorth, Amazon Associates, Grammarly, and so on.
Let's look at and highlight what Millennials and Gen Z should consider before signing up for any affiliate marketing program in order to easily and legitimately earn money online, while not necessarily having to invest money and time in creating products for sale.  
Considerations When Choosing Affiliate Marketing Programs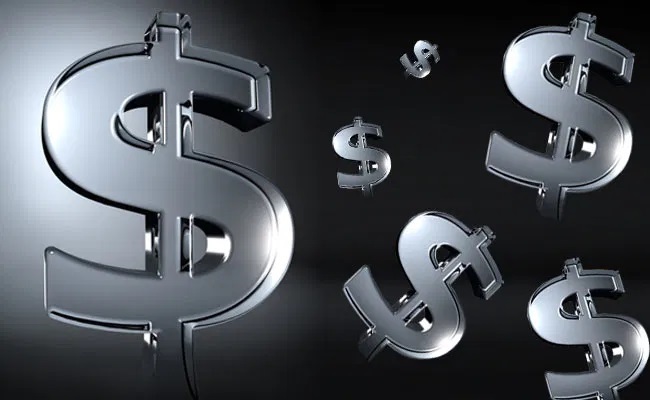 Let's dive in:
1. Affiliate Product Catalog
Affiliate marketing programs like WhatsWorth consist of a wide range of products. The bigger and more diverse the products available for affiliate marketing, the better.
Ideally, browse the product catalog and choose the products you want to promote, rather than letting brands dictate to you which product you should promote on your social media channels.
Gone are the days when brands chose influencers. Today, influencers can choose the products and brands they want to work with, rather than waiting for someone to offer them a proposal.
2. Simple and Intuitive User Interface
It is always appreciated when affiliate marketing programs keep things simple and intuitive, especially to assist new affiliates navigate their way around the platform.
The affiliate program you choose should not only have a user-friendly interface, but also be easy to register and find products.
Make sure you carefully consider and pick affiliate products to promote that are actually suitable for your social media profile.
3. Customer Care and Support
Before signing up for any affiliate marketing program, check if the program provides a good support team. The affiliate marketing program should respond swiftly to customer queries, and ideally have a dedicated customer service team available to help out 24/7.
For example, you can simply fill a form to send your queries to Amazon. On the other hand, WhatsWorth's team is available to answer your questions via email, and they also provide affiliate content recommendations that you can post on your social media handles.
4. Transparency and Trust
There was a time when email scams used to be very prevalent. Today, however, affiliate marketing programs are very keen to ensure transparency and trust when selling anything online. It's now a legal requirement to be as transparent as possible when promoting anything online.
The US Federal Trade Commission (FTC) requires affiliate marketers to disclose that they are getting paid to promote the product. This is to keep transparency and honesty in advertising, and to keep consumers informed.
Ensure that the affiliate marketing programs you sign up for are totally transparent and encourage transparency and trust in the affiliate business and processes carried out. You must always comply with transparency regulations when sharing product details with the audience.
In fact, many solid affiliate marketing programs provide you with free products that you can use beforehand, so that you actually share honest feedback with your audiences.
5. Smooth and Flexible Payment Options
Read out the terms and conditions of payment carefully before signing up for any affiliate marketing program, and note if it suits you. Affiliate marketing programs can have different payment cycles as well as different payment thresholds that you should be clear about.
If you are someone who is just starting out with affiliate marketing and you know you have not yet honed your promotion skills, then it's probably a good idea to choose affiliate programs that have a flexible or low payment threshold, like allow you to withdraw money even if it is only $10.
Look out for programs like Amazon Associates that can require a minimum of $100 in earnings before you are able to transfer money from your Amazon balance to your bank account.
Consistency Is Key in Affiliate Marketing
As an affiliate marketer, it is very important to be consistent when promoting and posting on your social media accounts. Many affiliate marketers and social media influencers post once in a while and it usually leads to less-than-optimal affiliate sales, which means lost earnings.
If you want to increase your affiliate earnings and grow your followers, fans, and potential customers, then you need to be consistent and share with them on a regular basis. Although it can be a challenge finding new content to share with your audience, it's essential you do so.
Ensure that you are not only providing content on a regular basis, but also providing informative content that is engaging to your audience.
Also consider sharing content based on a specific niche, which will establish you as an authority in the niche and allow your audience to build trust and rely on you for information and credible affiliate links within your area of specialty.
In conclusion
Affiliate marketing is a multi-billion-dollar industry, with more than 80% of brands having affiliate programs. According to Statista, affiliate marketing spending in the U.S. alone is expected to reach $8.2 billion by 2022. And affiliate marketing will continue to grow as an industry.
By entering the industry, doing your due diligence, and playing your cards right consistently, you too can cut a sizeable share of the over $12 billion global revenue generated in the industry.

You might also like...