Top Marketing Strategies & Tips for Manufacturers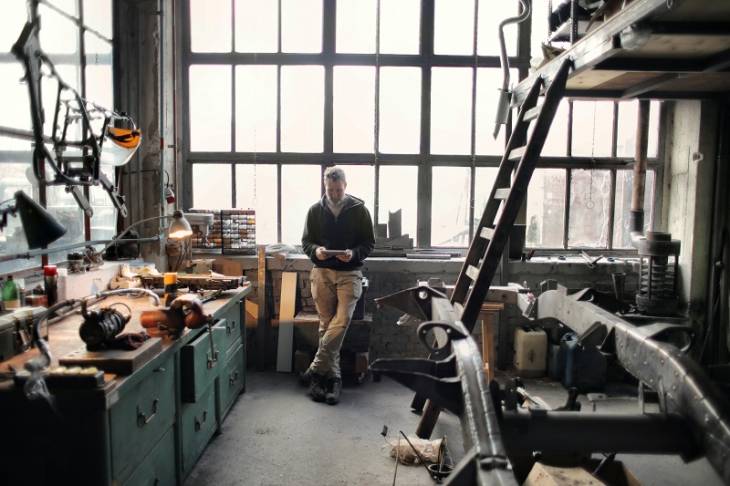 The last few years have been incredibly challenging and have brought immense changes for businesses across the board worldwide.
In terms of marketing, businesses have had to become more reactive than ever, forced to create online tactics to remain competitive during the global pandemic outbreak.
NBS, a construction technology platform delivering a digital route to market for those supplying the construction industry, hosted an insightful webinar featuring a panel of marketing gurus.
The panel of marketing experts included:
Lee Jones – Head of Marketing Solutions, NBS
Jo Wilmot – PR Director, The Think Tank
Izzy Herrera – Marketing Manager, NBS
Cathy Barlow – Managing Director, Smith Goodfellow
Chris Coulson – Communications Director, Mediaworks
Kay Porter – Managing Director, Smart Marketing Works
The experts discussed which marketing strategies and activities manufacturers should implement in their plans, revealing useful insights on manufacturing marketing for the year.
Manufacturers' Best Marketing Strategies and Activities
Some of the key points raised in the webinar that are worth reiterating to help sustain the manufacturing industry and keep it moving forward during unpredictable times include:
1. Switch to online and on-demand
The pandemic has disrupted many processes for manufacturers, particularly expos and trade shows where businesses capitalize on demonstrating their products and services.
Generally, even before the pandemic, we were seeing a shift from traditional marketing methods like print towards digital channels. One of these switches has been the increased use of webinars.
Izzy Herrera, marketing manager at NBS, commented:
"If we look back at March [2021 during the pandemic] and our marketing plan, we adapted it quite considerably to focus more on online activities.

We were already doing two webinars a month. One for specifiers and one for manufacturers. We worked out that we could move the resource normally used for events and put that into delivering at least one webinar a week. Sometimes we were delivering two a week.

I think it's worked well for us. Some people took a step back and some people took a step forward. For us, it was an opportunity to try something new."
2. Focus on SEO – it is a key area
For manufacturing marketers wanting to build their online presence and visibility, search engine optimization (SEO) is a pinnacle consideration.
When looking as far back as 2015, research from Google showed that 89% of B2B researchers use the internet – showing how important an online presence is.
To establish an online presence, you need to optimize your website for search engines so as to drive organic traffic. Examples of website optimization include technical SEO, off-site content that links back to your website, and on-site content such as blog posts and frequently asked questions.
3. Use video to boost success
YouTube is the second-largest search engine in the world, closely following parent company Google. There are over 2.5 billion people who use the site a month as of 2023.
Additionally, 100 hours of video are uploaded each minute, making the site bigger than AOL, Ask, Bing, and Yahoo.
Manufacturers can showcase their products to a significantly large online audience there. Create unique videos to achieve a myriad of goals, for example, 'how-to' demonstrations or animations.
4. Don't forget training and learning new skills– It's the way to go
The webinar also discusses how the pandemic has kickstarted change and opportunity. If you're a manufacturer looking to understand more about the world of digital marketing, there are plenty of training resources available to help you get started.
Chris Coulson, communications director at Mediaworks, commented that you should check out Google's Digital Garage, which offers many different free courses. HubSpot is also a useful site, which has free resources to acquire new skills.
Mediaworks has been successful in delivering digital marketing education with its 10-hour short course in collaboration with York St John University, which has proved particularly useful for those looking to build their digital skills during the pandemic.
Looking ahead
The panel collectively agreed that the coming years will continue to be full of changes. There are uncertainties around pandemics, wars, and other issues.
With the world still being unpredictable, you should create a mixture of short-term and long-term strategies.