Six Tips to Grow Your Business & Gain Momentum This Year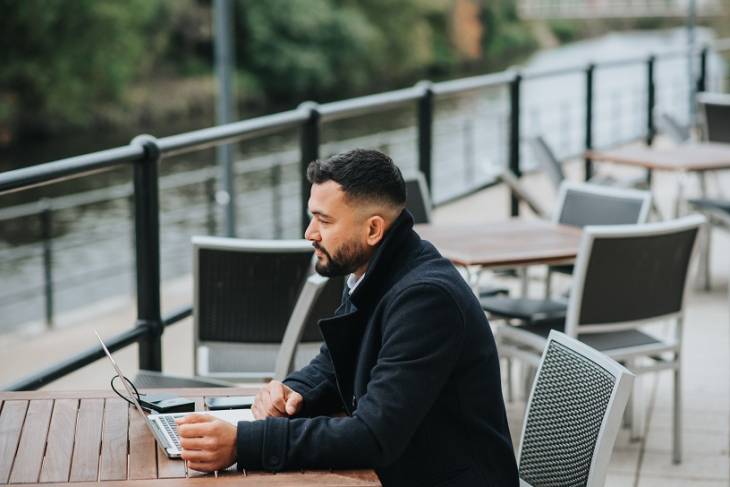 No one wants to wait for years for their business to take off. In this competitive business environment, you want to get ahead of your competition and gain momentum as soon as possible, because this means you're meeting your customers' needs and securing your own interests as well.
When your business is not taking off, it can add to your frustration. And since business competition is ruthless, it might not take long to render your business useless if you cannot yield substantial results.
If you want to get ahead in your business this year, we have some useful tips for you. These will help you secure your business interests faster and understand precisely how to expand your business the right away.
Here are top ways to grow your business and gain positive momentum this year:
1. Use a Sales Funnel
A sales funnel is a marketing term for the journey potential customers go through on the way to purchase. It is a powerful way to break down the customer journey, add clarity in your business, and help the business grow faster.
Think of your entire business as a funnel. The consumers go into the funnel step-by-step to get what they want and give you an output that is a profit.
However, it is not all about or as simple as putting the consumers down a funnel. It is about attracting them to your business, which means you need to also use other strategies like data analysis to your advantage to pick up on consumer behavior and mindset.
That way, you can curate personalized emails, content, and offers that will make them look your way. Determine what the purpose of your business is and what aspect stands out and continue channeling that to your consumers.
2. Get Further Education and Training
In this day and age, things and methods change quickly. To help your business grow fast, it's always advisable to continuously improve and upgrade your business and management skills by enrolling for further education.
Acquiring the right educational qualifications and the neccerary training in business wil ensure you know about the best strategies to use and keep abreast of latest business trends and tools.  
You can enroll for various business trainings, bachelor's degrees, or even masters of business administration (MBA) programs online or at accredited learning institutions. Some AACSB-accredited business schools even allow AACSB online MBA, no GMAT required.  
3. Carry Out Competitor Analysis
Businesses that you're competing against can give you an idea of where your business needs to go and what you should probably avoid. This means their plans and strategies can inform your own, particularly if you are a new entrant into a market.
So, do your due diligence and conduct a technical analysis on their website, services, and methods. Study how effective their messaging and even landing pages are. Extend your research to their digital campaigns and marketing tactics and compare their results with yours.
Although this can make you somewhat disheartened if their numbers seem to be doing way better than yours, competitor analysis is a necessary evil.
Learning about the strengths and weaknesses of current and potential competitors provides you with both an offensive and defensive strategic context to identify opportunities and threats.
Giving yourself a sense of direction by looking at what's working and not working in the real world is useful to drive your business in the right direction and gain an advantage over your competition. Make them your guinea pig.
4. Form Strategic Partnerships
Another effective way to tap into a large consumer base, gain momentum, and grow you business is through partnerships. When you partner with another strategic business or party, you not only gain access to their resources, but also gain access to their consumer base.
For example, if you put out an ad campaign, you may only end up with a few hundred views on your own. But, with the right partners, you may hit a thousand or even hundreds of thousands of views in a few minutes.
Choosing partnerships is all about finding businesses whose interest align with yours. They may be partners who operate in the same niche as you, or other partners who aren't in conflict with you.
5. Build an Email List
Email lists are like a speed dial to your customers or fans. When consumers subscribe to your mailing list, it allows you to contact them directly and connect with them on a deeper level.
You can create personalized emails and send targeted messages to them, as well as curated content tailored specifically to everyone subscribed to your business' mailing list. Subscribers to business mailing lists can buy from you or inform you about what they want to see from your business.
Your email subscribers may even help you capture more leads through word-of-mouth marketing when they share what you email them with their friends and families.
That will definitely transform into a high turnover rate and bring more momentum and profits to your business.
6. Diversify Your Business Operations and Offerings
It's not always a good idea to put all your eggs in one busket when it comes to doing business. The world is diverse, and if you see an opportunity to tap into a different market or community, go for it! It can be the key to more growth and even expansion into an international market.
Diversification may involve using data science to study various consumer patterns and buying habits. You can even use your employees who come from different socioeconomic backgrounds to help you better understand how you can reach and serve those new demographics.
When you have an inclusive brand with diverse offeringa that adequately cater to different groups and markets, it can skyrocket your business to greater heights.