These Blogging Niches Make Serious Cash: Blogs That Make the Most Money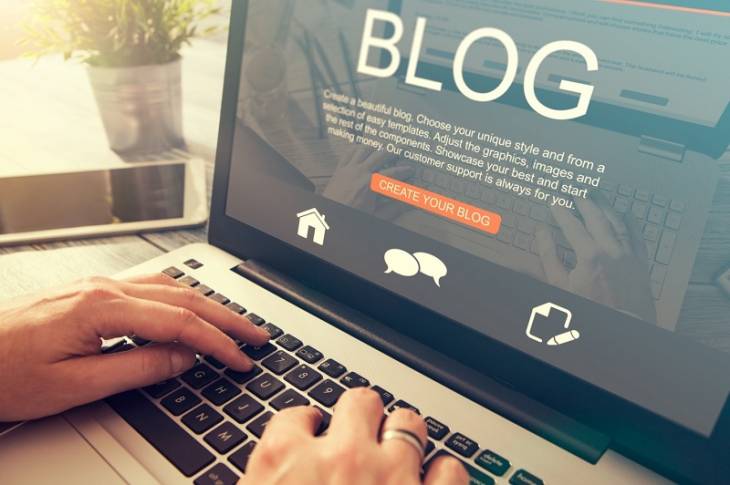 It is undeniable that blogging has become a big business industry. Once a curious side-product for enthusiasts, blogs have been transformed. And the popular ones earn thousands of dollars for their owners through advertising revenue and sponsorship.
In fact, blogs are now so popular that 50 percent of marketers consider them the most important tool in their marketing arsenal.
This means that there is plenty of money out there to be earned if you pick the right niche.
Blogging Niches That Make the Most Money
The key to succeeding in blogging is finding a subject that you have a passion in and a profitable niche that you can turn into a profit for yourself. Not all niches have the same earning potential.
If you are interested in starting a blog but want to make sure that there is a potential audience out there waiting for you, here is a list of some of the types of blogs that make the most money for their writers.
1. Lifestyle Blogging
On the face of it, lifestyle blogging can sound a little bit vague. However, it simply means blogging about all of the different aspects of your life.
One minute you could be talking about a new diet that you have decided to put your cats on to help them lose a bit of weight. Next, you could be taking your followers for a virtual adventure to the Grand Canyon with you.
As someone once said, variety is the spice of life. And this is what makes lifestyle blogging so interesting. You have to tie together different aspects of your life to form a narrative that readers can feel engaged with.
Lifestyle blogging allows you to tap into several different audiences. This is quite unique amongst blogging niches. It is much more usual to have a blog which remains focused on one topic.
2. Business Blogging
Starting a new business is a complete minefield. You have immediate demands on your time, money and other resources. And that's before you consider opening your doors to potential customers.
Any advice is worth its weight in gold. If you have experience of starting a business you can be sure that people will want to hear about it.
Whether its advice about where people can go to find a business loan, or how they can cope with bumps in the road, you can really do some good and help young entrepreneurs to cope with the demands of the business world.
Even if your experience includes a business which has gone bankrupt, don't be discouraged from providing advice. If you can be analytical about why your business failed, you may help others to avoid the same mistakes.
This is a win-win situation. You'll make money from blogging about it, whilst they will avoid the problems that could potentially save them thousands of dollars at the same time.
3. Food Blogs
Regardless of where we are from, food brings people together. There's nothing quite like sharing a meal with your friends and family.
This is why food blogs are so popular. Do you consider yourself a foodie? Great. Take advantage of the world's fascination with all things food-related by creating your own food blog.
There are many different ways that you can go about creating a successful food blog.
It could take the form of reviews. All you would need to do is a bit of research into the trendy local restaurants in your area. Just be mindful that the tone and humor in your writing are almost as important as what you say in the review.
Another option is recipes. People are always looking for something interesting to cook on the weekend, and also enjoy cheap and quick recipe ideas to make after work.
The key here is to create a niche. Do you have a passion for Turkish cuisine? Or access to a grandma from Sicily who knows recipes from the old country?
Some recipes and ideas which are different from the norm will capture the imagination and allow you to quickly create a name for your food blog.
4. Parenting Advice
Parenting is difficult, no matter how young or old the children involved may be. For this reason, parenting advice blogs have become extremely popular over the past decade.
If you have great experience of dealing with the particular needs of your child, share them with the world.
Perhaps your child was diagnosed with ADHD. Or has an uncommon medical condition. Not only can blogging help you to process this in your mind, but it can help thousands of others who are in the same situation.
It is important to be brutally honest with your followers on a blog like this. People don't want to see sanitized advice which suggests that parenting is straightforward and simple.
Your followers will appreciate honesty much more than a false notion that things can be simple if they just follow your advice.
This list has a range of different parenting blogs that you can use for inspiration.
Blogging Caveat: Blogs That Make the Most Money All Have One Thing in Common
The reality is that whatever type of blog you choose to begin writing, there is a good chance that you can make yourself some money.
However, there is one thing that the leading blogs that make the most money have in common. That is the burning passion of their owners.
People want to see genuine advice from people who have been there and got the t-shirt. They want to know that the advice that they are receiving comes from someone who really cares about what they are talking about.
This is why it's important to choose your niche subject wisely. If you know your subject matter back to front, you'll be able to speak with authority, as well as passion.
These two things will let your readers know that they can trust you. Trust is what separates you as a blogger from a news website, for example. Readers will almost begin to feel that they know you personally. This makes all the difference.
If you have started a blog in the past, comment below about what it covered, and the sort of articles you wrote for it.