The Best Plants for Improving Your Home Office Air Quality [Infographic]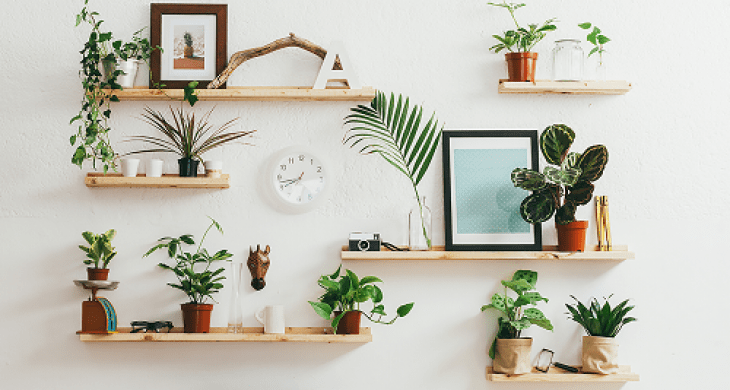 Whether you utilize your home office to run a personal business, to take conference calls or to get the bills paid, you deserve more than just a desk and chair. Creating a fresh, functional workspace will help improve your focus, boost creativity and can even benefit your health.
According to the Environmental Protection Agency, organic chemicals commonly found in your home such as paints, disinfectants, cosmetics and fuels emit chemicals called volatile organic compounds (VOCs). These VOCs are the leading cause of sick building syndrome, a health threat that leads to headaches, skin irritations, hypersensitivity and more.
Thanks to these pollutants in the home, the air in your home office space may also be more polluted than you think. But, don't worry. There are plenty of air-filtering plants that can do double duty to not only liven up your space, but also improve the air you breathe.
Liven Up Your Space and Improve the Air You Breathe
While many plants tout air filtering qualities, certain plants do better at cleaning the air than others.
To help you pinpoint the right plants for your home office, California-based flower retailer ProFlowers analyzed two scientific studies and put together an infographic featuring the best plants for detoxifying the air in your home.
So next time you're thinking about upgrading your home with some new plants, think about not only how good they look, but also how they impact your health too.
Creating a healthier home is as easy as selecting an air-filtering plant and tying it into your current workspace decor for a fresh and seamless look!
Check out the infographic below for best plants for better air quality.

See Also: How Plants Affect Your Mood, Spark Creativity and Improve Focus.