10 Types of Events You Can Leverage to Achieve Your Business or Career Goals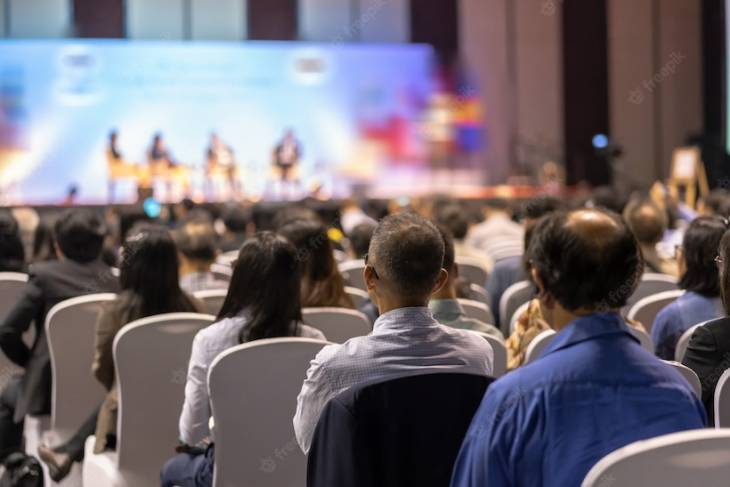 Whether you are trying to meet new potential customers for your business or you are simply looking to make new contacts within an industry, events are key to networking and spreading the word.
While it is possible for your business to get off the ground and meet your goals without networking and leveraging events, it's much more likely that you will be able to meet and even exceed your business goals if you are willing to get out there and engage with others.
Most organizations use events to promote and market their business. Some of the ways and strategies businesses use events to boost their business and achieve their goals include:
Use events as a chance to meet people, but also to learn from your competition and other successful businesses.
Attend events even if you don't see the immediate benefit, and don't worry about immediate returns such as sales.
Take the time to chat with a lot of people, but don't be pushy about your business objectives.
Think carefully about whether or not an event is relevant and useful. Time is still a consideration and not every event will work perfectly for your own business.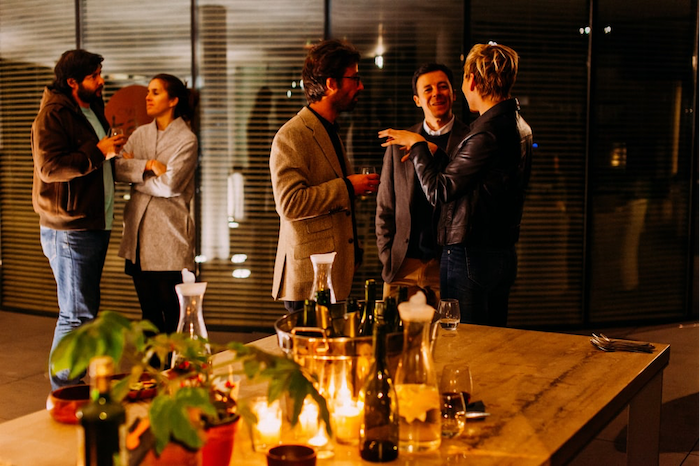 Here some of the best types of events you can attend or organize to achieve your goals:
1. Corporate events 
Many industries have a variety of different corporate events that you can attend. If you live in a big city, it is more likely that you will find regular events, and in certain locations, they will occur based on the industry that is popular in that region. 
For instance, you're more likely to find car-related events in big cities where vehicles are manufactured. Attending such an event can be a boon to your business or career if you are in a car-related niche or industry.
2. Conferences
A conference is usually a really big event that has an industry focus and may take place over many days or even a week or so. It tends to involve many different aspects of business and networking. That means there are opportunities for individuals to get together and network, as well as for businesses to make many new clients and partners in the industry.
A conference can include a variety of different events featuring keynote speakers, fan contests, get-togethers, and product demonstrations. 
3. Seminars
A lot of people don't really understand the difference between seminars and conferences. And it's not difficult to see why people get them confused.
Seminars are focused more on training, giving people the opportunity to learn more about the industry they are in, industry best practices and techniques, and even introducing new technologies and methods. They'll usually involve talks and demos from industry figures.
These events may not be ideal for networking, but they are an amazing opportunity for learning how to do your business or job better and gain new skills and training. If you are aiming to be the very best at what you do, then a seminar is one of the best places to learn.
4. Trade Shows
Trade shows are sort of a marketing strategy to promote your business and get ahead of the curve. In most industries, there are trade shows that feature demos from some of the biggest brands, manufacturers, and key players in the industry.
Trade shows are a great place for product launches and to educate the audience about what sort of products you are actually selling. They may involve giving out freebies or creating demonstrations. There is also a chance to make sales at some trade shows, so they may generate earnings, too. It all depends on the rules and setup of the trade show in question.
As well as being great for your business to showcase what you are offering, trade shows can also be a great way to see what the competition is doing. This can inform your approach to, say, pricing or product presentation. 
5. Workshops
Similar to seminars, workshops are usually a chance to learn or to impart knowledge. As a business, you may wish to host workshops as a way to reach out to other businesses, or you might be interested in attending workshops that are hosted by others to learn from them. 
You, or your employees, potentially stand to gain a lot of knowledge from workshops and to learn how other industry professionals are doing things.
For example, if you run a business around films, but you are struggling with another area of the business such as doing your taxes, promoting your services, or motivating your staff, there could be a workshop out there that helps you to learn what you need to know.
6. Networking Events 
Networking events present an opportunity to get together with either local, international, or other businesses in the same industry as you. 
Some of these events are regular, and you might find a local business networking event that allows you to attend a monthly breakfast or coffee morning, for instance.
Networking events can vary widely in their quality and who is actually attending, but there is every chance that you might meet an important contact if you attend with an open mind and make the most of basic business card etiquette.
7. Fundraising events 
Fundraising events can be a brilliant opportunity to increase your brand awareness, build your business reputation, all while doing some excellent charitable work in the community.
Fundraising events can take many forms including:
i. Gala dinners 
Gala dinners are famously a great place to network. These fundraisers often have the involvement of many local businesses and this is a good chance to talk and get to know the others in your industry or just provide services to your local community. 
The more you show your face at galas and demonstrate your commitment to community welfare, the better. 
ii. Sponsored sporting events
Sporting events may give you the chance to get involved as a sponsor or to network with others who are participating or involved. 
Some sports events give the chance to come together beforehand or afterward and meet other people, who might end up being valuable clients, partners or associates.
iii. Auctions
This is a popular type of event that often does a lot of good for the community. For example, you may want to give some of your company products to a charity auction. This is a brilliant way to spread some joy, help people who need your assistance, and spread your brand name while at it. 
The auction itself provides you with the opportunity to meet other people and discuss your business and other pertinent issues on the material day. 
8.   Product Launches 
If your business creates products for sale, this is a particularly powerful type of event. A product launch is a great place to show off what you have created and you can even use this to drive sales. 
If you are able to market and promote this sort of event properly, you can get a decent attendance and start to build a community around your business. You may even work in collaboration with other businesses and events.
9.   Community events 
For certain businesses, the local community is likely to be absolutely crucial. In this case, you will want people in your local community to know who you are, and what sort of services and products you are providing.
A lot of the effort you make to show up at these local events can take time to bear fruit. But, if there is a worthy community cause, then you are likely to get your business seen, heard and talked about by those attending the event. This every reason to make the effort to get involved with community events, and even sponsor some of them if possible. 
10. Festivals
Finally, in some industries, festivals are absolutely huge. They can provide you with the chance to get your business in front of tens of thousands of people. 
Think about it, if you were trying to launch a new food or drink product, for example, what better location than at a hot summer event with thousands of hungry and thirsty attendees? 
A festival might be the perfect opportunity for this.