Social Media Marketing Buzzwords You Should Know About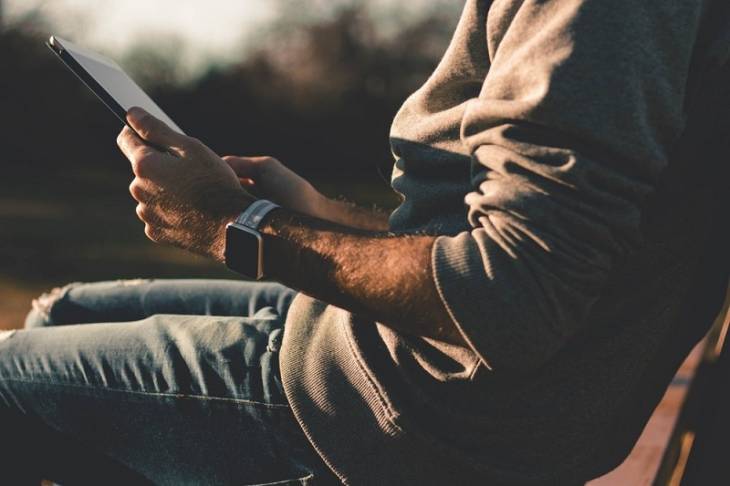 You've heard of influencer marketing, Instagram stories, and likes, shares, and retweets. But what are some other common social media marketing terms that you need to know?
More importantly, how can you use your knowledge of these terms to stay a few steps ahead of your competitors?
Keep on reading to find out. 
Top Marketing Buzzwords Right Now
Whether you're handling your own social media accounts or paying someone else to manage your strategy for you, keeping track of social media buzzwords will help you to stay ahead of the curve.
And learning about the social media marketing terms below will help you to know how to better manage your online presence and grow your social media followers and funs. 
1. Remarketing
Remarketing is the next big thing in social media advertising. 
It means that photos and links to products or services that consumers have placed in a shopping cart but never finished purchasing show up in their social media feeds. 
It's a great way to shorten the buying cycle, keep track of leads, and encourage people to complete their purchases.
You will likely need to take a course that will teach you how to run Facebook ads properly, as remarketing especially can be a bit tricky to get the hang of. 
2. Livestream 
Livestreaming is an incredibly important part of social media for business because it promotes a sense of transparency between your company and your followers. 
Plus, it allows consumers to get answers to product questions or questions they have about your brand as a whole in real time. 
It's also a great way to generate buzz. 
You can use livestream to announce a product drop, host a Q&A, or even respond to a company misstep. 
3. Clickbait
Most effective social media marketing is a form of clickbait in some way or another. 
In a nutshell, this is the practice of using ultra-intriguing, dramatic, or mysterious titles and images on social media to encourage people to click, comment, and share. 
For example, you could share a branded blog article on your social media account with a title like, "What we Found out About (insert competitor's name here) Will Shock You" or "Five Ways You Don't Know You're Being Monitored Online." 
Even provocative pictures and ad campaigns on social media are a form of clickbait. 
4. Dark Social
Don't worry – this term isn't as sinister as it sounds. 
Dark social just refers to website and social media post links that are shared in text messages, in WhatsApp, in emails to friends, or anywhere else that's a bit harder to track (even secure Internet browsers).
In other words, your content is still shared socially, but it's not shared on social media. It's also working just as hard to spread the word about your brand as your standard social media updates are. 
5. Big Data
This term refers to "a huge collection of structured and unstructured data" – Big Data! It's often used as reference to the act of working with and processing large data pools to draw useful insights that can be used to inform marketing efforts.
6. Ephemeral Content
This phrase refers to a post that only last for a short time.
The idea of ephemeral content was pioneered by Snapchat, with Facebook and Instagram quickly following suit with their own ephemeral Stories feature.
7. Geotargeting
This describes targeting social media content to customers and leads in certain locales. For example, geotargeting can help you target people in a specific region or country where an event or promotion is happening, rather than just throwing the net to land anywhere on the internet.
You can use geotargeting when you want to be more precise on the location you want your campaigns to run, strengthen your position in that market, and minimize the competition.
A similar strategy you should look into to maximize your local marketing is mobile geofence targeting, where you can target mobile users near the physical location you are situated.
8. Sentiment Analysis
Sentiment analysis refers to the practice of analyzing whether feedback and comments about you are positive, neutral, or negative.
When you wade through many comments, it can help you determine the attitude towards a particular topic, product, and so on. This will provide valuable insights, enabling you better plan responses, and improve your offerings and marketing strategy.
9. Social Selling
Social selling refers to use of social media to interact directly with your customers and prospects, answering prospect questions and offering other support until the prospect is ready to buy.
According to American author, publisher and entrepreneur Susan Gilbert, "Social selling today is influenced not only by digital markers, but customer influence online. In order to be successful, brands need to both measure and engage with their community."
"One of the best ways to accomplish this," she says, "is through live broadcasts — now available on both Instagram and Facebook."
10. Content Shock
The final entry on our list is a social media marketing term coined by Mark Schaefer, a leading social media marketing expert, author and speaker.
The term "Content Shock" describes the phenomenon whereby as the volume of published content increases, there is a decrease in engagement in terms of social sharing.
According to Schaefer, you can use content shock for your business advantage by finding an un-saturated content niche, rapidly filling that niche with helpful, high-quality content, and continuing to produce content in that topical niche that is relevant, consistent, and superior.
In essence, your strategy would be to create content shock in your industry to win the SEO war, Schaefer says.
Conclusion
Add these social media marketing terms to your business dictionary today, and look out for more advice on how to increase your conversions, what it takes to create viral content, how to win in the digital marketing industry, and more on this blog. 
We're here to help you learn everything you need to know to become a social media master. Subscribe to our blog to make sure you're always updated on what's coming next.