Pregnant at Work? Best Healthy Pregnancy Tips for Working Women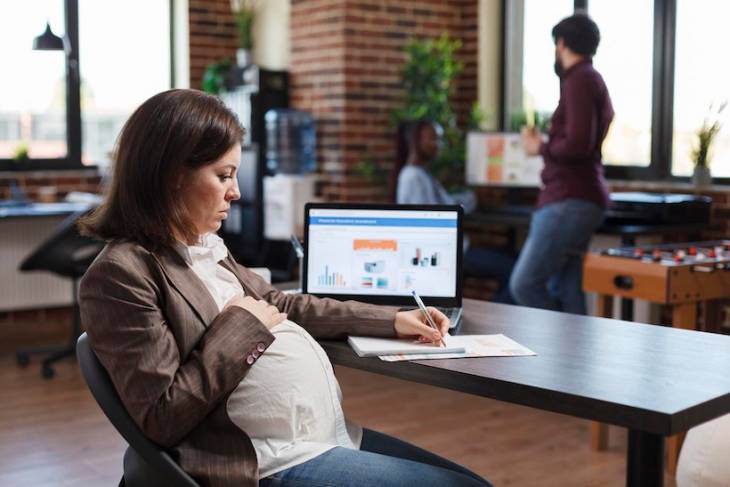 Being pregnant is, without a doubt, one of the most beautiful things you can experience as a woman. And since nowadays a career is also significant, there are a lot of pregnant women out there who would want to carry on with their professional duties in the workplace.
Many pregnant women try to keep working for as long as possible before giving birth. And while this is the right approach, you still need to make sure that you take the necessary safety measures to stay healthy and productive at the same time.
We've put together some tips and recommendations for pregnant women that wish to keep being their productive self at work without jeopardizing their pregnancy.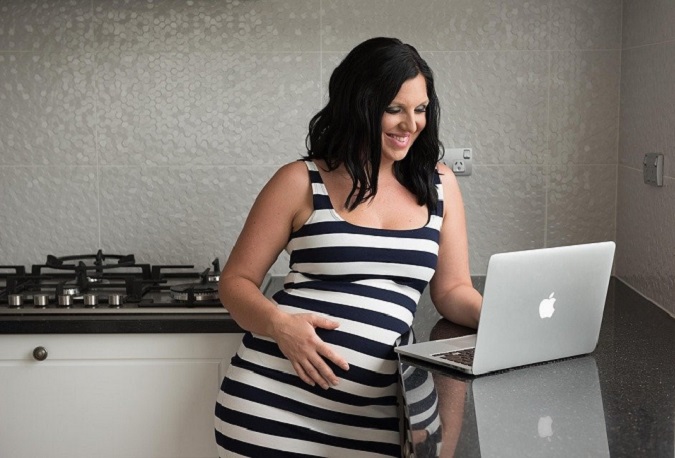 Dealing with Morning Sickness
If you have to go to the office, you will always have to be aware that morning sickness and nausea can occur well after your work schedule starts. Even though we're well past the times when discrimination against pregnant women at work was a thing, getting late day after day isn't probably something you want to deal with.
So, to cope better with vomiting and nausea, you should consider a few useful tricks. For example, steer clear of known nausea triggers. That chai latte in the morning that you know makes you feel nauseous or the smell of all the reheated food in the break room.
Also, make sure you have a strong supply of crackers and other bland foods as they can keep your nausea under control. The same applies to ginger tea or lemon water.
Dealing with Fatigue
If you felt tired at work before getting pregnant, it's just natural that the level of fatigue will increase as you continue working during the pregnancy. And while the jobs for pregnant women aren't necessarily less demanding, you need to handle the extra fatigue the best way you can.
Make sure you take your daily dose of protein and iron to avoid getting fatigued from iron deficiency anemia. Foods like poultry, red meat, leafy vegetables, and seafood are excellent choices to keep your protein and iron levels up.
Increase the frequency of breaks even if it's just to walk around a bit. Sometimes, spending some time at the window should give you the needed boost to go through a demanding day at work.
Whenever you're taking a break, remember to drink some water as staying hydrated is equally important to keep your body running at full power.
Cutting back on other activities such as grocery shopping or taking the kids from school after work can also be a useful measure in making sure you're not overwhelmed with fatigue.
Even though it may sound like something contributing to the problem, staying active and sticking to your fitness routine is also a huge help when dealing with fatigue.
If things get too rough and nothing seems to help, you can just as well go for a part-time job for pregnant women and have the best of both worlds.
Remember that you shouldn't push yourself too hard!
Staying Comfortable
If your line of work is something that goes great with a pregnant women's job (a desk job, for example), you shouldn't have a hard time being comfortable at work.
However, if it involves any physical activity, you need to make sure you're taking all the measures required to remain healthy.
Sometimes, the working gear is essential so, if it's possible to work wearing the best maternity leggings, for example, it's a good idea to do so.
More Tips for Pregnant Women at Work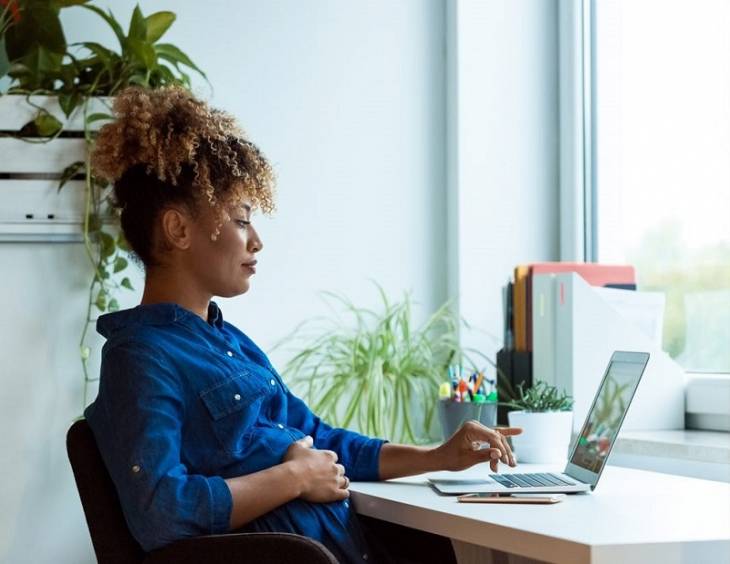 To keep doing your job while pregnant and stay safe and healthy, consider these other aspects of ergonomics to increase productivity and reduce risks and discomfort:
When sitting on a chair, make sure your lower back is well supported and avoid staying down too much.
If you don't have an adjustable chair, grab a small pillow and support your back better because this will give you so many advantages.
Also connected to sitting at a desk, make sure to lift your feet and avoid swelling as much as possible.
If your job involves a lot of standing, the most crucial part is making sure you have the most comfortable shoes possible. Alternately, raise your feet on a box or step to relax the muscles a bit and make the entire process easier. Considering a compression hose isn't a bad idea either.
If you're looking at a lot of lifting and bending at work, the best idea would be to avoid lifting altogether. Keep the weight to a minimum, even if it involves making more trips. The lifting should be done correctly – bend at your knees, don't use the waist. Keep the package close to your body and lift with your legs, not with your back.
Note: At the first sign of discomfort in any of these areas, visit a doctor as it's essential also to know when to stop work when pregnant.
Conclusion
As you can see from the tips and recommendations listed above, work and pregnancy are not two notions that exclude each other. However, you need to be careful not to push things too far as it can damage your health, and no job is worth that risk.
We invite our readers that had a child to share the experience of working while pregnant. Use the comments section to tell us your stories and help other future moms in this position.