Poster and Banner Printing: What to Expect from the Best Service Providers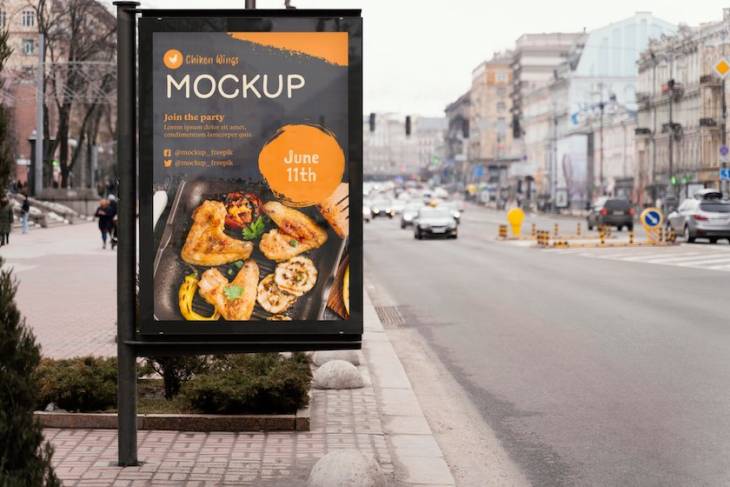 Posters and banners play a significant role in many events and promotions to display your message with style and power. Even if you're not doing anything huge like a super-grand opening or international conference, posters and banners are still important because they allow you to convey your messages quickly and creatively to large masses of people.
Posters can be used for marketing purposes or simply as advertisements to create excitement for your business or upcoming events. They can be displayed at tradeshows, campuses, business premises, or even around cities to capture attention and draw eyeballs to your message. 
With reports indicating that the worldwide market for 3D printing products and services was valued at a whopping $12.6 billion in 2020, there are no shortage of options you can get when it comes to poster and banner printing services. 
You can get banners ranging from normal banners, roll-up banners, back drop banners, tear drop banners, buntings, flags, and stickers, depending on your event and particular needs.
However, if you want the best posters and banners, you should know what to expect from the posters and banners printing service provider you work with.
The best posters and banners printing companies will offer you:
1. Different Sizes to Fit Your Expectations
Different events or situations will need different sizes of posters or banners. Let's say you are putting up a small poster for an event with food samples around the cafeteria. In that case, you have to make sure that you choose a size that will fit the location where you will put it up.
Your banner printing service should be able to provide different sizes of banners and posters to meet your exact needs. In the cafeteria example, you can get standard poster sizes like 8.5 x 11, or any other measures that fit your particular purposes and preferences.
2. Wide Selection of Materials to Choose From
3D printing is becoming more advanced as time goes by, so the materials used for 3D printing are becoming more varied. Not only that, but the materials used for different purposes are also becoming more comprehensive in range.
A good poster printing service provider will give you access to many materials to choose from, depending on your budget, preferences, and needs. 
Some of the banner or poster materials might be better for certain locations or specific weather conditions, so check that out also before deciding.
3. Flexible Printing Services
As long as you have the final poster design ready for printing, a good poster and banner printing service should use the latest software and technology to print high quality posters that are perfect for your needs using premium level permanent inks to ensure your banners remain vibrant for years.
Ensure there are no problems with the final poster design file before sending it to the poster printing company to avoid problems when the poster is printed out. Even still, they should be flexible enough to reasonably accommodate corrections to any mistakes or errors in the design file before printing.
A way to determine the flexibility of a company's printing services is to check the variety of printing technologies they offer. Some of the top printing technologies you can use are:
i. Digital Printing
This printing technology is more of a mainstream option for many printers. 
If you require this method, you can send a digital file to the printer, and they will print it out on paper or other materials according to your specifications. 
You should note that highly saturated colors might not be as intense if you're using this method.
ii. Digital Sublimation Printing
This is a popular type of printing where the inks become gas and reacts with the printer's specially coated heating unit, forming layers on the paper and drying immediately. 
It then forms all of the colors that you used for your poster or banner design. One significant advantage of this method is fast and highly accurate color reproduction. 
iii. PVC Signage
This is a printing method where the ink forms a film when deposited on the material.
There are many options for this if you need tough and durable signage for outdoor use or exposure to harsh conditions. 
iv. Backlit Film
This is a material that you can use for your backlit applications. You should note that the ink on this film has a unique chemical structure, so it reacts differently to ultraviolet light.
v. Inkjet Printing
This printing method will create images by dropping water-based or solvent-based ink on different materials. It can be used on metal, plastic, vinyl, cloth, and paper.
If you want to make high-resolution images with this printing method, you should note that the ink will take longer to dry.
4. Complementary Marketing Support
Ideally, you should also get marketing support for your posters and banners printing company. The printing service should help you in some way to market your products or services to potential customers.  
For example, they could offer complementary marketing materials like flyers, brochures, business cards, as well as tips for special placement or other marketing advice for best results from their experience.
5. Affordable Solutions for Your Needs
The best poster and banner printing companies provide high-quality posters or banners at affordable prices to cater to different budgets. 
You should be able to get the right quality poster that you want without spending too much of your hard-earned money. 
Always compare prices and features offered by different services before deciding which one to use.