The 4 Main Factors to Create a Robust Online Presence for Your Business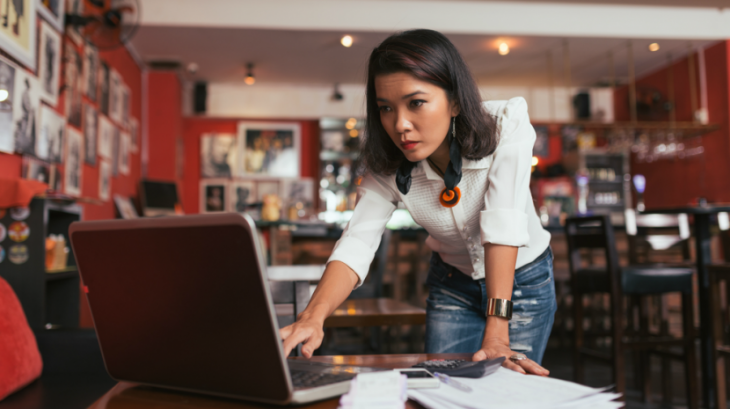 I still remember the day I was looking for a salon that could give a good haircut for an upcoming important event scheduled for the same day. One of my friends recommended a place that could meet my needs. Much to my dismay, the salon was closed for the day. I was left puzzled and a question kept bothering me: "What was I to do now," I wondered.
I decided to use a specific search term on Google to find a solution to my problem. I was hoping for some helpful results to pop up in the search engine results pages that would point me to a good salon nearby where I could get my haircut. The first result was the salon I had already approached, but the second result I had never heard of before.
I visited the website of the second salon, checked the prices and quickly booked an appointment. As soon as I received a verification email, I headed out to find the salon. It turned out finding the place was more difficult than I anticipated, so I used Google Maps to help me reach my destination.
The salon was located in an unusual location, so I double-checked and found I was at the correct destination. Even the owner curiously asked me, "How did you find us so quickly?"
I replied, "I just Googled you."
That day I understood clearly how Google search plays a pivotal role as a springboard for small businesses, entrepreneurs, and other professionals.
Google and other search engines can help you effectively draw and lock in new customers, if you have built your business' online presence so people can search and find you online.
An Online Presence Is Vital for Businesses
According to a Google study, "50% of consumers who conducted a local search on their smartphone visited a store within a day, and 34% who searched on a computer/tablet did the same."
The study shows more customers are searching for businesses online. As such, you need to have a robust online presence to attract and win the customers searching online for what you offer.
But what does an online presence really mean for businesses and brands? Is it merely about building up a website with the company's name and address?
The answer is a big NO.
An online presence is essentially the cumulative total of all the touchpoints or information put out on the internet that define your existence and mark how easy it is to find you online. 
When you have a robust online presence, it denotes that you are visible on the internet and easily "discoverable" by those searching relevant keywords online.
That means you can be found by potential customers on various websites, social media sites, search engines, online forums, and other relevant online platforms and communication channels.
In today's digital world, most people avoid using the phonebook to get desired services. Instead, they rely on searching it online using relevant keywords. If you ignore this fact, it means you are not interested in running a successful business.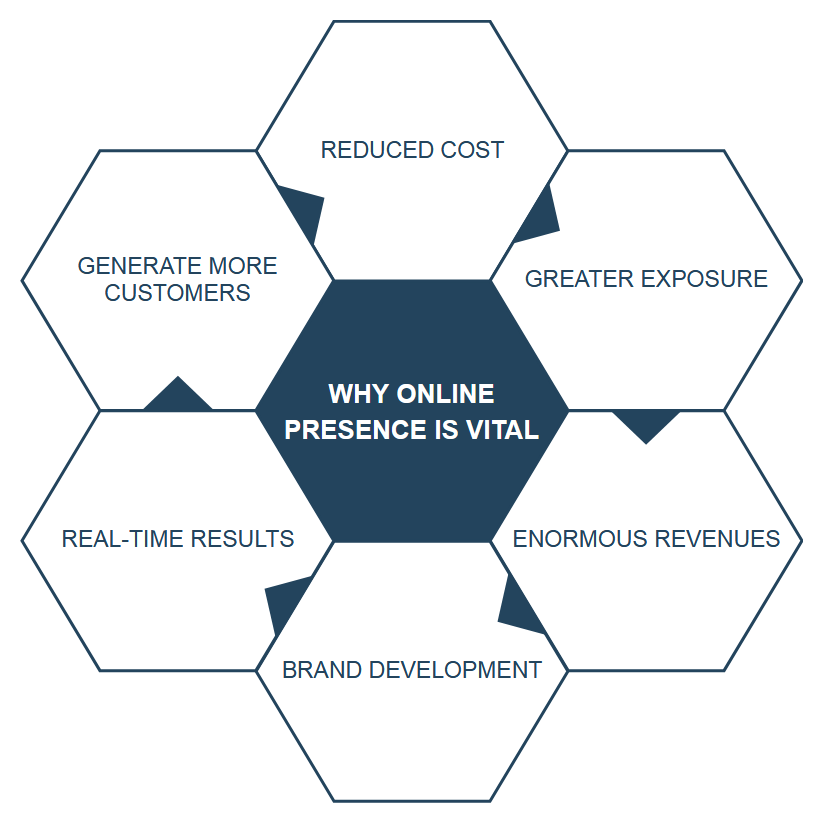 Diagram shows why online presence is vital.
So, how do you build a robust online presence for your brand or business?
Key Factors to Build a Strong Online Presence
The following are some of the main and most important parameters that can result in a robust online presence for your business.
1. Website and recognizable domain name.
Your website provides a home for your business online, while your website domain name is the human readable address that identifies the location on the Internet where you can be found.
A good website domain name should represent your business appropriately and give it a distinctive identity. For example, the domain name microsoft.com is short, easy to remember, and instantly recognizable.
However, when building a robust online presence, you should not be found on your website location alone. There are many other websites and platforms like Yelp and Google pages that allow you to set up a free business profile.
These platforms act as alternative channels through which you can be found online and attract your targeted audience with continuous and productive interaction.
Some platforms and directories specialize in niche industries such as restaurants, salons, and home services where you can get listed to expand your online presence and increase the chances of being found by more targeted users.
However, everything has to be done strategically to achieve desired results. Do not rush into listing everywhere or doing everything at once in a spammy manner. Slow and steady wins the race, and helps you avoid costly mistakes.
Start with a business website, good domain name that represents your business, and a branded email. And then move on from there when building your business' online presence from scratch.
2. Social media sites for wider reach and traffic.
Social media is not merely about likes, comments, and sharing frivolities. Social media networks can also help with marketing your business and products in the most cost-effective manner.
By being active and engaging on social media sites like Instagram, Facebook, Twitter, and others, you can generate an large amount of website and foot traffic from the social networking sites.
Target customers and your desired audience by joining social media groups and pages too. Share your content and useful updates on these pages to raise your online profile and expertise.
For instance, you can organize events on relevant Facebook pages. Channel your time, money, and efforts to design and promote social media events that are worth people's investment, such as webinars, virtual meetups, and product giveaways.
Social media events are a popular medium for connecting with your targeted audience and providing them with experiences that appeal to their hearts and minds.
High returns are almost guaranteed if you leverage social media for business, including expanding your online presence and brand awareness.
3. Search engine optimization (SEO) to boost rankings.
You have built an effective and informative website for your business, but what is the point if it is not found by customers who are searching online using search engines like Google?
You may be surprised to learn that 89% of consumers use search engines to research a product, service or business before making a buying decision.
To reach and convert consumers who are searching online using search engines and turn them into loyal customers, take full advantage of search engine optimization (SEO) for your website.
Apixel IT, an IT maintenance service, for example, improved their target keywords' ranking in search engines when the business strategically deployed SEO. The results were as shown in the diagram below.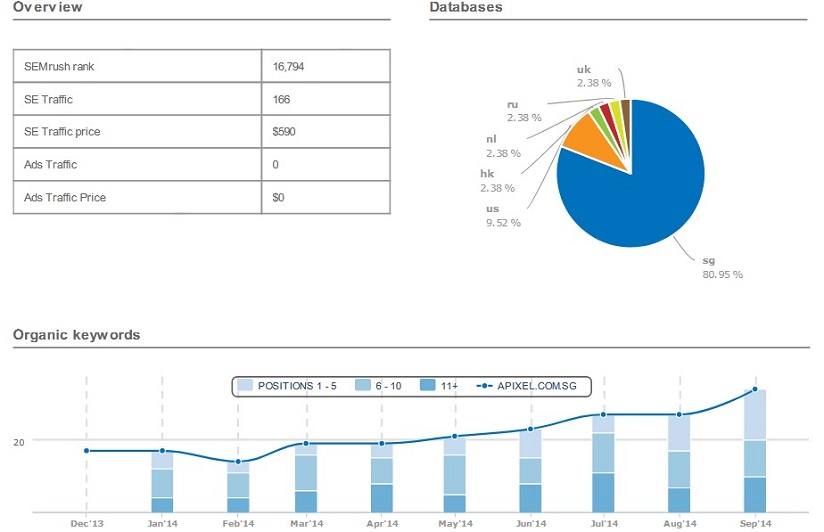 4. Reviews and ratings to build trust.
Positive online reviews are another vital component for building a robust online presence, because they provide feedback from real customer about your products, services, and business.
Potential customers in need of honest feedback about your business turn to review sites before buying from you. Go one up on your competitors by not only making yourself available on various review sites, but also managing your business' reviews on those sites.
To manage customer reviews and build trust, respond to customer queries and misgivings on the review sites, offering remedies where necessary. This can improve your online review ratings, bolster your online presence, and reinforce a good perception in the minds of customers.
Review sites also often add the product maker's details to serve users, hence you can get in touch with your targeted audience directly.
Admittedly, online reviews can be difficult to obtain from customers. But, just like creating a robust online presence, it is no longer an option to get good online reviews. Studies indicate that 92% of consumers now read online reviews before buying.
Those are some of the most important factors that will help you create a robust online presence.