How to Leverage Instagram to Acquire Leads for Real Estate Businesses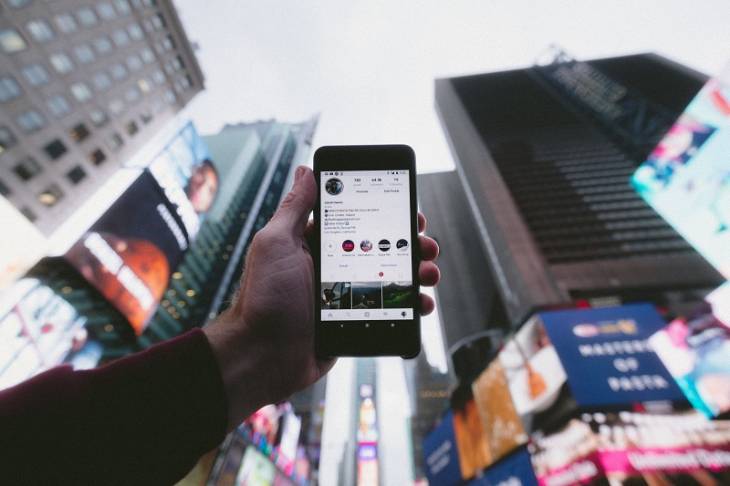 Like many businesses in various other industries, those in the real estate business often struggle to earn quality leads. People pay site visits but do not show interest after some time.
Contacting potential homebuyers through phone and traditional advertising might not help too much in this age of digital marketing. More people are spending most of their time and hanging out online, as opposed to spending time on traditional channels like TVs and newspapers.
Even if you are using Facebook and relying on it to attract leads to your business, it too might not be particularly well-suited to reach the audience that you want. You also need to make the most of other popular digital marketing channels, especially visuals ones, as well.
Instagram, the photo and video-sharing social media site owned by Facebook's parent company Meta, is one such channel you should leverage to generate quality leads. If you are wondering why Instagram, there are some compelling reasons this is true.
Reasons to Leverage Instagram to Generate Business Leads
Human beings love visuals. Thanks to the images and videos posted on Instagram, people can get what they love, making the photo-sharing platform a powerful way for brands to build user engagement. 
The photo-sharing site now boasts over a billion monthly (1.21 billion) active users, as of 2023. This makes it the third most popular social networking site after Facebook (over 2.9 billion monthly active users), YouTube (2.56 billion monthly active users), and WhatsApp (2.0 billion active users). You can't go any bigger than this when it comes to social media marketing.
More than half (500 million) of the one billion monthly Instagram users use the platform every day. It comes as no surprise that 71% of US businesses also use Instagram to reach those active users. You can leverage Instagram too to grow your real estate business.
Instagram is a user-friendly and visually captivating platform to post real estate photos of your apartment homes, plush living rooms, spacious bedrooms, community swimming pool, garden area, and a host of other properties, features, and amenities.
Because Instagram is the second most engaged social network, according to a 2018 Emarketer report, it is one of the best platforms for engaging audiences in niche industries like real estate. By leveraging the platform strategically, you can engage digital audiences and generate quality leads to property listings and more on Instagram.
Potential buyers and real estate agents can view your Instagram images and videos, learn about your property, discover what you excel at, and stay updated about your upcoming events from their Instagram feed or your Instagram profile page. That can make Instagram a very important and powerful lead generation tool. 
You may want to know how exactly you can leverage Instagram to acquire leads for your business. Well, there are some important things you can do to make the most of the platform for lead generation.
Steps to Leverage Instagram for Real Estate Lead Generation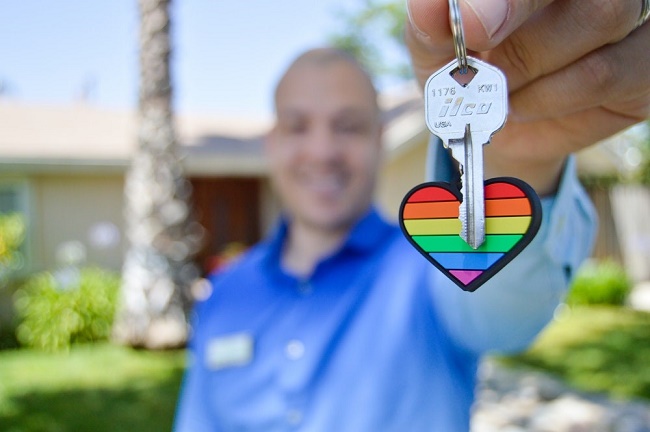 To help you conquer Instagram lead generation, here are some of the best tips to use the giant photo-sharing site to acquire quality real estate leads.
(Hint: These tips can also be extrapolated and applied in other industries as well).
1. Know what type of leads you want
First things first, learn what leads you want and target them accordingly. This way, it will be easy for you to post stunning Instagram content to attract potential customers.
For instance, if you have beach home properties, your targeted lead should probably be an individual living in a high-rise apartment in a city. In this case, focus both on generic and specific features of Instagram lead targeting, such as age, monthly income, gender, and family dynamics like a growing one with kids and pets, and marital status.
Besides that, you need to know if your targeted customers overlie Instagram's users. Based on some studies, more than 30% of the American population uses the photo-sharing social media site and more than 80% of Instagram visitors are below 34 years. Again, more than 50% of the millennial generation checks their Instagram profiles every day.
Based on the findings of the National Association of Homebuilders, millennials are leading the growth of new home buyers, with more than 90% of millennials hoping to own a home soon. They are just waiting until they can buy a property that suits their income and lifestyle.
With data such as this, you will be able to determine the type of leads you want for your real estate business. It will help you reach out to the right audience on Instagram and connect with them at the right time and with the right offer.
2. Focus on your business goals
Think about what you wish to attain by setting up your Instagram profile for business. This means understanding the business goals you want to achieve by using Instagram.
Do you want to acquire more leads or leverage your Instagram account as a portfolio for other real estate agents to look at? You must know what you want from your real estate business and then build a strategy or roadmap to realize your objectives on Instagram.
Also think about the steps you would need to follow to realize those business goals on Instagram. This starts with understanding the type of leads you want to target, their interests, and the business offers you have for them so everything is appropriate.  
Consider the prospective clients who wish to buy new property in your locality, local homeowners who want to rent or sell their properties, real estate people from other locations who are looking for a referral agent, and previous clients who want to refer your business to their acquaintances. All these areas represent business opportunities you can set as goals for yourself.
Besides, there are homebuyers from other states who would like to relocate to your area or buy a second property. You can have these as your target audience and set your goals around serving this demographic that can be found on Instagram.
Once you know who your leads are and who you want to work with, it will be easy for you to target them on Instagram, meet their needs, and reach your business goals while at it.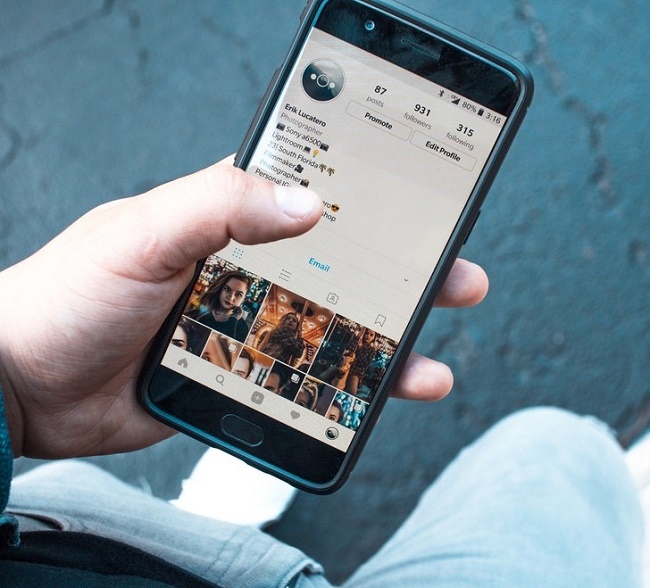 3. Improve your Instagram business page
If you already have an Instagram business profile, that's great. If not, visit Instagram.com and set up one, or sign up using your Facebook profile for your real estate company. 
It is simple and easy to set up an Instagram business profile, so avoid using your personal Instagram account for your business. Keep your real estate Instagram page strictly professional.
Make sure you use your real estate business name and logo, and also include the relevant hashtags that relate to your business. Doing so will optimize your Instagram business page and help search engines, news feed algorithms, and users will find it easily.
Add a link in your Instagram bio to help people find your business website more easily. Make sure the bio description is persuasive, engaging, and inspires users to connect with your business and follow your photos and video content on Instagram.
When you set up and start using your Instagram business page, you will gain access to useful insights, including a set of important data that will help you target your ideal leads. You'll see data like clicks, visitor traffic, demographics of page visitors, and more.   
Use the insights to refine your Instagram marketing and lead generation strategy, and to determine whether your audience actually fits the profile you built of your perfect lead.
Moreover, leverage the data to figure out which days and times your followers are most active on Instagram, and schedule your posts accordingly to connect with prospects better.
Also check the statistics and data to know which of your Instagram content and posts perform best. Create and post more of the content that attracts the most likes, comments, and shares.
These tactics will help you draw in more views and gain more quality fans, folowers, and leads.