Key Steps to Become a Professional Translator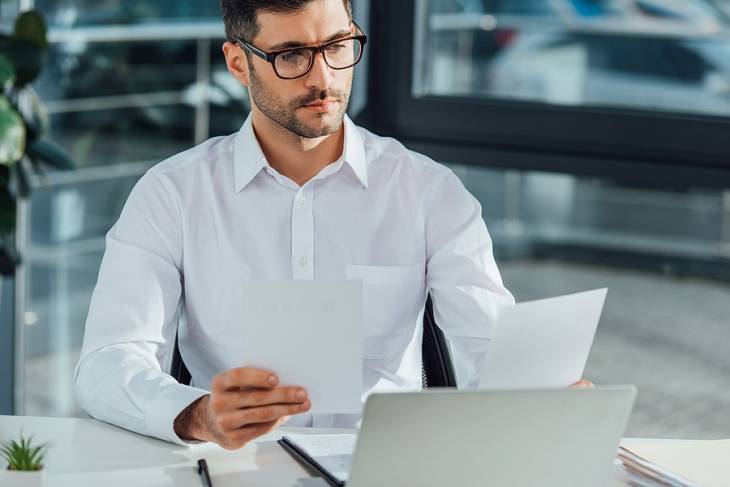 Being fluent in another language means you have the ability to understand, read, speak and write in that language at much the same level as a native speaker.
However, becoming fluent is just the first stage to becoming a professional translator. Like most professions, it requires plenty of practice, a lot of experience, coupled with training. The rewards of which are worthwhile.
The US Bureau of Labor Statistics reports a much faster than average job outlook for interpreters and translators, with this sector projected to grow 20% from 2019 to 2029, much faster than the average for all occupations. Globalization and large increases in the number of non-English-speaking people in the United States will drive employment growth.
With a higher than average job outlook and median annual wages of $51,830 as of May 2019, becoming a professional translator or interpreter presents a lucrative career path for anyone with native-level proficiency in more than one language.
Here are some fundermental tips to become a professional translator:
Get certified
Most professional translation companies require that their translators become certified/accredited before you can be entrusted with any translations work.  
You can seek accreditation from a government or professional institution with certifying authority, such as the American Translator's Association in the US or the National Accreditation Authority for Translators and Interpreters (NAATI) in Australia.
Getting this sort of accreditation means that you have been trained and tested as a translator by a relevant authority and passed the training. After successful accreditation/certification you get the documents and proof of one's ability to perform translations.
Sit a language exam
When it comes to proving your competency in your source and targeted languages you can sit a language competency test to prove you are a competent writer and speaker in your source and targeted languages.
Gain experience
The next step is to get experience. You can use your NAATI accreditation and language proficiency qualifications to get entry level translation jobs.
Once you have accumulated some successful language translation experience you may find larger translation agencies like Assured Language Solutions, USA, Migration Translators, Australia, or LingvoHouse, UK will have an opportunity for you.
Doing informal or volunteer work and paid or unpaid internships are other excellent ways for people seeking interpreter or translator jobs to gain experience.
You can get a job, volunteer role or internship at an established translation agency, private firms, hospitals and health departments, police stations, courtrooms, and even educational facilities, which are all constantly seeking to recruit translators.
Market yourself
All sorts of different agencies and organizations both government and private are constantly seeking translators – and there has been no better time than in the COVID-19 pandemic to market your translation skills.
Many translators and interpreters work on contracts for clients and not on full time, permanent positions. Many are freelancers, which means you will need business acumen, including marketing skills and tenacity, to ward off stiff competition from other freelancers.
As with all marketing, when you are pursuing a position, be clear about your rates. Clients want to know exactly what they are paying for translation services.
Also, in today's digital age, you'll do well to create a website, write blogs for your website and others, as well as join online groups and forums for professional translators to building your network and showcasing your expertise to potential clients.
Submit your resume and samples to different translation and interpreting companies as well as different institutions and organizations that match your skills on an ongoing basis to land jobs.
Keep learning and improving your skills
Translation is a limitless field when it comes to the amount you can learn. Where applicable, spend time in a foreign country or in various ethnic communities, interacting directly with foreign cultures. This will help you stay attuned to and be more sensitive to cultural differences and expectations among the people whom you are helping to communicate.
As you progress in your career, you may choose to specialize in a certain area, which may require you to complete job-specific training programs and certificates.
There are too many areas of translation you can specialize. A few key ones include legal translations, medical translations, and business translations. These areas are constantly seeking out good translators to meet their translation requirements, and they are also consistently requiring continuing education for its interpreters.
Always be self-driven, keep learning, and take a variety of tests as necessary that show and improve your proficiency in your job as a translator to stay ahead of the curve.