How Online Order Forms Can Grow Your Business Sales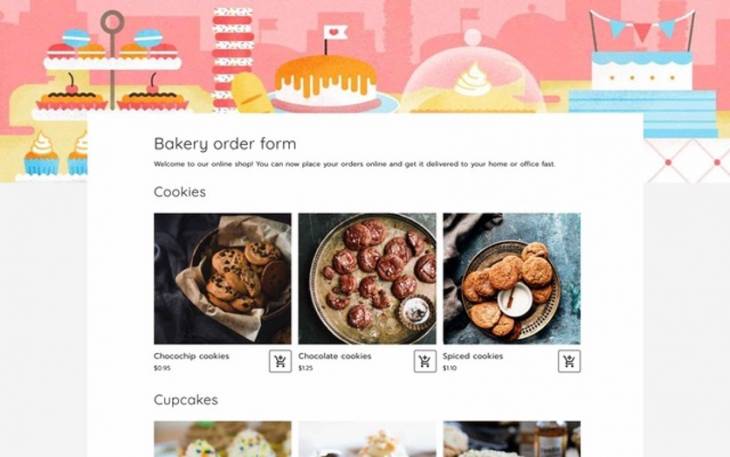 As the digital boom continues to impact most aspects of life, many industries like retail stores, restaurants, and bakeries are also benefiting from the internet. If you are a business owner, you also stand to benefit greatly by selling online as well. 
But what are effective ways to promote your business and grow sales online? The answer might be as simple as incorporating online order forms.
Let's say you operate a bakery and want to grow your business online, an online bakery order form can help you conveniently take orders online and grow your business. It will streamline the ordering processes and make it easier for customers to purchase your products via the internet.
Benefits of Online Order Forms
Integrating an online order form can not only help to increase sales since buyers can place their orders directly from your company website, but also help save time as customers can simply fill out the form and pay for their purchase in one go. 
Online order forms also aid in keeping track of all orders and consumers, as an owner will have all the sales data and customer information stored in one place. This can help to make follow-ups and significantly increase your sales and business growth. 
Other benefits of online order forms are:
Reach a wider audience: Setting up online increases your online presence and makes it easier for more people to find and purchase your products via the world wide web.
Protect the environment: Online order forms eliminate printing and mailing paper invoices or taking phone orders, which is not only more cost-effective, but also eco-friendly. The forms help to protect our natural environment.
Increase customer satisfaction: Customers can enter their order details directly into a form and track their purchase via the internet. This increases transparency, reduces human errors, and enhances communication between you and your customers, which results in higher customer satisfaction levels.
Get valuable data and analytics: Online order forms can capture data such as customer contacts, shipping address, payment details, abandoned orders, and more. This data is very useful and can provide valuable insights you can use to improve your business marketing and sales strategies.
Features of Online Order Forms
Some key features of online order forms to look out for include:
Easy to use: Online order forms should be easy to use so that customers can seamlessly place their orders online.
Variety of products: The form should offer a wide variety of product inventory so customers have choices and can find what they are looking for.
Customizable: It should be customizable so that you can add or remove items as needed. This should also apply for customers when placing their orders.
Secure: The online order form should incorporate industry standard security measures to properly protect customers' personal and financial information.
Accepts various payment methods: An online order form should be capable of accepting multiple payment methods so buyers can conveniently pay their orders using their preferred payment method.
Tips to Set Up Online Order Forms
Some tips you can use to create such a form include:
Start by creating a list of the products you offer. Include photos and descriptions to help customers choose the right product for their needs.
Create the required fields that customers will fill out to place their order, including fields for customer information like name, address, and contact information.
Choose an online payment processor that will allow customers to pay for their order. This could be PayPal, Visa, and or other credit card processing.
Once you have everything set up, promote your online order form, including on your business website and social media channels. Make it easy for buyers to find and use the form so they can make their orders online with ease.
In Conclusion
Providing an easy and convenient way for customers to order and buy your products online can be the secret ingredient you've been missing to take your business to the next level. So, don't wholly ignore online order forms. 
Online order forms allow customers to select products they want, enter their contact information, and submit their orders conveniently through the internet. Customers also appreciate being able to track their orders on their smart gadgets and laptops, which boosts customer engagement and satisfaction.
Ultimately, investing in an online order form ensures you provide a better experience for your customers and grow your business. Having such a form helps build trust and loyalty with your customers.