How Digital Signage Can Make Your Products Stand Out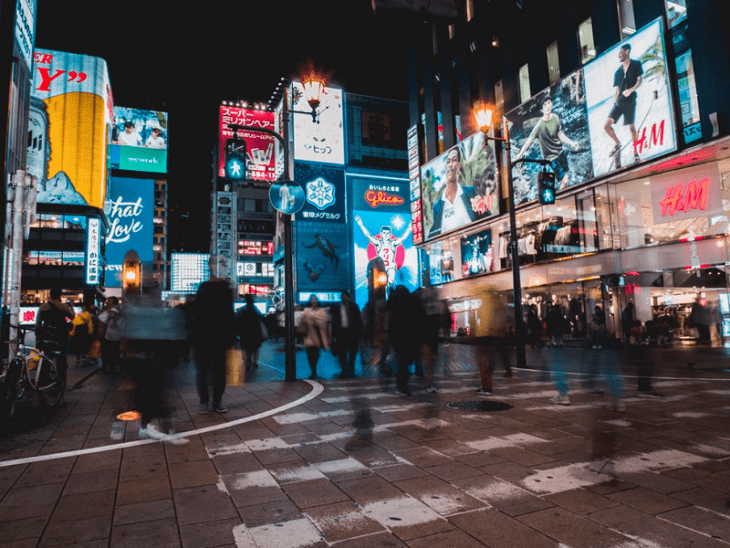 In recent times, the marketing ecosystem has been majorly inclined towards digital marketing and social media platforms over offline advertising.
But the offline marketing industry has been evolving with time to survive with the competition and earn returns & revenue for the marketers.
Digital signages have been a part of that evolution, which has turned outdoor offline advertising into digital outdoor advertising.
What Is Digital Signage?
Digital signage is a technology where you use digital displays or screen activations to display marketing or informational content such as images, videos, text, etc.
It is installed in public locations like the city center, stations, restaurants, shopping malls, etc.
The content streaming is controlled and is used for marketing to engage and attract the audience towards your brand.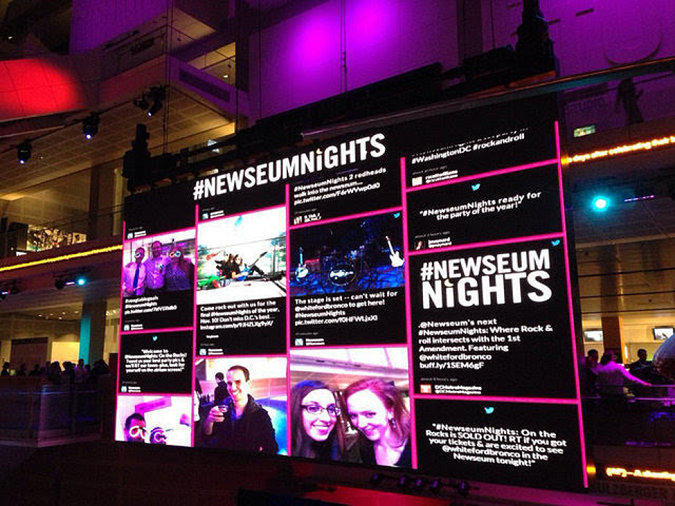 Why Use Digital Signage in 2020?
Reaching out to your audience where they are is an important element of marketing. Digital signages are a perfect solution to reach your audience and attract them to your store.
As these social signages are installed in places where users have an ample amount of idle or leisure time to spend i.e. where they look for opportunities of engagement & entertainment.
Also, it helps you attract the users to your store so that you can sell your products to them and ultimately increase your revenue & profits.
The thing you need to do is make your product marketing stand out with full-fledged use of these signages.
Best Ways to Make Your Products Stand Out with Signages
Here're some of the best ways to use digital signages to make your business and products stand out.
1. Display User-Generated Content
The first and most important part is that you should leverage user-generated content in your digital signages as part of your marketing.
Using a UGC platform, curate all the relevant & valuable UGC around your brand and the products from different social media platforms into a single feed and display it on your signages.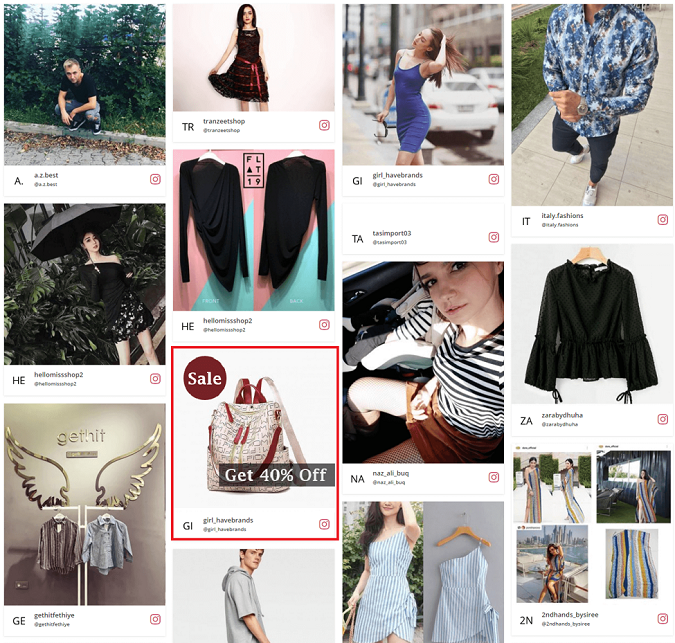 The UGC will help your brand in building trust among the people, showcase product authenticity, leverage brand advocacy, and build reliability to boost user engagement and turn this user trust into conversions and sales.
As 9 out of 10 people tend to trust the user-generated content while making a purchase.
2. Turn Experiences into Revenue
You can leverage signages to create an experiential marketing strategy where the people can engage with your signage that can guide them to your stores.
It could include creating a contest, leaderboards, competitions, etc. where the users can earn rewards & vouchers in exchange for engagement like sharing content for hashtag campaign or sharing personal information.
The access to rewards will motivate them to buy products from your brands with a beneficial transactional value. It is an excellent tactic to get engagement and revenue with minimal investments.
3. Upsell Your Products in Store
Install these signages in your brick-and-mortar stores to encourage shoppers to buy more products from your store. These signages can be used to display diverse promotional & valuable content.
Share the content created by consumers about your brand and products, reviews, positive word-of-mouth by customers, their experiences, promotional offers, announcements, etc. to attract & intrigue consumers to your products.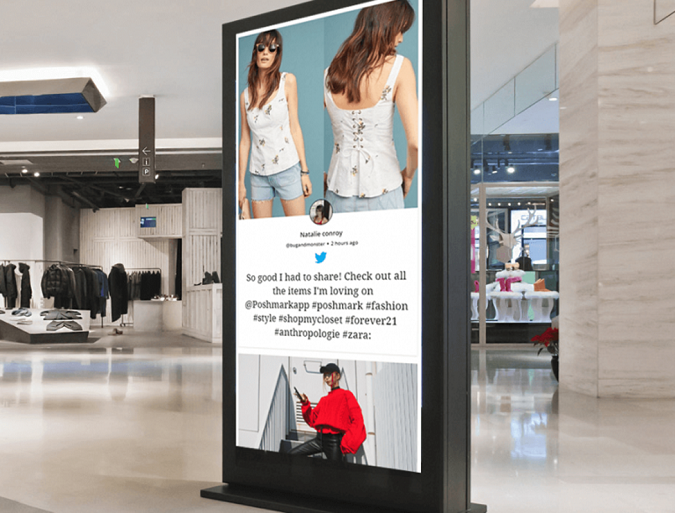 This signage strategy will help in increasing the average shopping cart value for your customers and you can even promote your dead inventory along with your high-performing products to sell your unsold products.
4. Reach a Broader Audience
With digital signages, you have the tremendous possibilities to reach a broader audience, expand your marketing to new horizons, and create effective brand awareness.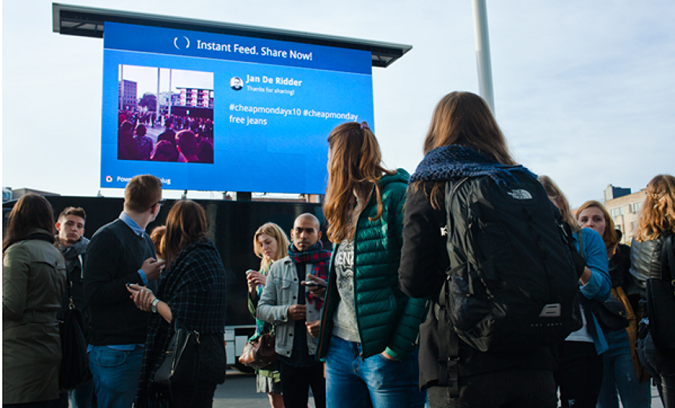 Use the digital signages to connect your social media to these display screens. This social media and outdoor advertising interlinking will help in cross-channelizing benefits.
Social media digital signage will help to guide the audience to your social profiles, increase your following, greater brand awareness, and ultimately leading to increased product sales.
Besides, you can also promote your products on two different channels simultaneously without making any extra investment which will maximize your returns on investments.
Conclusion
These are some of the best ways through which you can amplify your product sales and make it stand out from the crowd through digital signages.
So, get started now with your digital signages marketing strategy and leverage tools like UGC platforms to boost your product sales along with trust-building and increased user engagement.