Cost Efficiency & ROI: Analyzing the Benefits of Cloud Analytics Solutions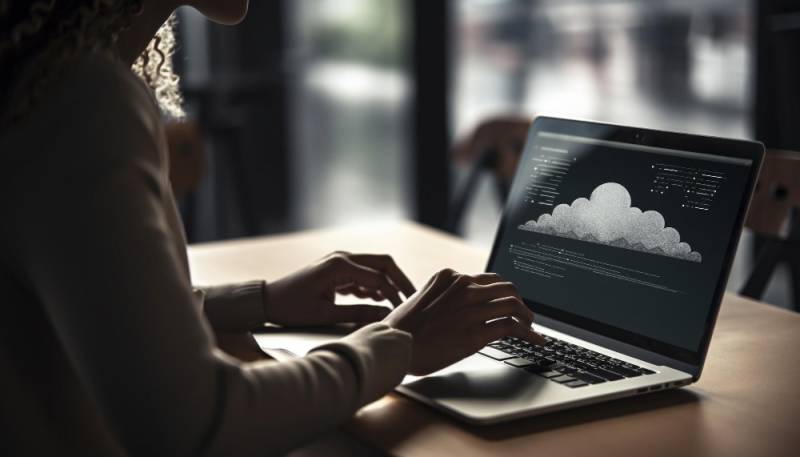 In today's rapidly evolving business landscape, data is said to be the new oil—an immensely valuable resource that powers modern industries in the digital economy.
The ability to gather, process, and derive meaningful insights from data has become critical in maintaining a competitive edge. This has led to companies adopting and using various tools to drill for, analyze, and store data about customers and business operations for growth purposes.
For example, a cloud analytics platform offers powerful data processing capabilities and brings significant benefits for organizations and businesses (both large and small) in terms of cost efficiency and return on investment (ROI), as we outline below.
Benefits of Cloud Analytics Solutions
Cloud-based data analytics platforms ensure that the potential of your datasets is analyzed, configured, and exploited conveniently, delivering key benefits including:
1. Cost Efficiency Through Pay-as-You-Go Models
One of the primary benefits of cloud analytics solutions is the pay-as-you-go pricing model. Instead of making substantial upfront investments in hardware and software licenses, businesses pay for the resources they use. This eliminates the need for over-provisioning, where organizations purchase more capacity than necessary to accommodate peak demand.
With cloud analytics, resources can be easily scaled up or down based on actual usage, leading to optimal cost efficiency. Furthermore, cloud providers offer a range of pricing tiers and plans, allowing organizations to choose the level of performance and features that align with their specific needs and budget. This level of customization ensures businesses only pay for what they require, maximizing cost-effectiveness.
2. Reduced Infrastructure and Maintenance Costs
Migrating data analytics operations to the cloud significantly reduces infrastructure and maintenance costs. Traditional on-premises setups involve expenses such as server procurement, data center maintenance, cooling, and power consumption.
By leveraging cloud analytics solutions, organizations can eliminate these overhead costs and redirect resources to more strategic initiatives.
Moreover, cloud providers handle routine maintenance tasks, including software updates, security patches, and hardware upgrades. This reduces the burden on IT teams and ensures that data analytics processes are running on the latest and most secure infrastructure.
3. Scalability and Elasticity: Optimizing Resource Utilization
Cloud analytics solutions provide unparalleled scalability and elasticity, allowing businesses to handle varying workloads efficiently. During periods of high demand, resources can be easily scaled up to accommodate increased processing requirements.
Conversely, during periods of lower activity, resources can be scaled down to avoid unnecessary costs. This dynamic resource allocation ensures that organizations maintain optimal performance while avoiding the expense of idle resources.
4. Faster Time-to-Insight and Decision-Making
In today's fast-paced business environment, timely decision-making is crucial. Cloud analytics solutions enable organizations to accelerate their time-to-insight by providing rapid access to data processing and analysis tools.
This agility empowers businesses to extract valuable insights from their data more quickly, enabling them to make informed decisions that can drive competitive advantage.
5. Measuring ROI: Beyond Cost Savings
While the cost efficiency of cloud analytics solutions is a compelling argument for their adoption, ROI extends beyond mere cost savings. The true value of cloud analytics lies in its ability to unlock new revenue streams and business opportunities.
By leveraging advanced analytics capabilities, organizations can identify market trends, customer preferences, and emerging patterns that can inform product development, marketing strategies, and customer engagement initiatives.
Additionally, cloud analytics solutions facilitate collaboration and data sharing across departments and teams, breaking down silos and enabling a more holistic view of the business. This cross-functional collaboration can lead to innovative ideas, streamlined processes, and improved ROI.
In Conclusion
The option for organizations to leverage a cloud analytics platform has ushered in a new era of data-driven decision-making, transforming how businesses operate and compete. The benefits, including cost efficiency and ROI, make a compelling case to embrace cloud-based data analytics.
By adopting pay-as-you-go models, reducing infrastructure and maintenance costs, optimizing resource utilization, and accelerating time-to-insight, businesses can achieve significant cost savings and unlock the potential for innovation and growth.
As the digital landscape evolves, cloud analytics solutions will remain a key enabler of financial success in the data-driven economy.