How to Avoid Electrical Fire Breakouts at Home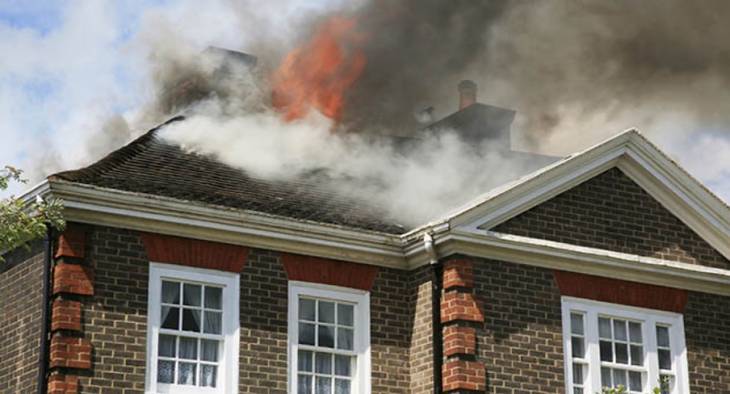 Electrical hazards and malfunction are one of the major causes behind housefires. From a recent statistical study of housefires in Australia, it was revealed that approximately 40% of housefires in New South Wales were caused due to electrical faults or issues. 
Throughout the world electrical faults have emerged as a leading cause of housefires.
In most cases, domestic wires tend to wear off and are kept neglected without any surveillance.
Overloaded circuits leading to fire breakouts are also another reason behind household fires.
Even faulty appliances or mishandling of electrical equipment, overheating of electrical gadgets could also lead to fire breakouts.
To protect your family and property from fire breakouts due to electrical faults, it is important to understand when to be alert, signs of an electrical fault, and right time to call for an electrician.
Fire Breakout Statistics from Electrical Faults
Safety from electrical hazards is a common concern in every household, where you will find adults teaching children electrical and fire safety tips, including how to stay safe from live electrical wires or electrical gadgets shocks. However, damage and injuries from electrical accidents still happen.
In the US, home electrical fires account for an estimated 51,000 fires each year, nearly than 500 deaths, more than 1,400 injuries, and $1.3 billion in property damage, according to Electrical Safety Foundation International (ESFI). Meanwhile, in Australia, almost 12000 house fires are reported, with 40% of cases of being linked to electrical faults and almost 50 to 60 fatal cases are reported. 
Since people's dependency on electricity and electrical gadgets is increasing, the risk of electrical and fire breakouts can be higher. You should be more cautious and mitigate electrical hazards at home.
To avoid deadly or dreadful electricity and electrical incidents at home, people should not only be more careful and alert while using electrical gadgets, but also well-informed about the common causes of major electrical faults that can lead to fire breakouts.
Common Causes of Electrical Fire Breakouts at Home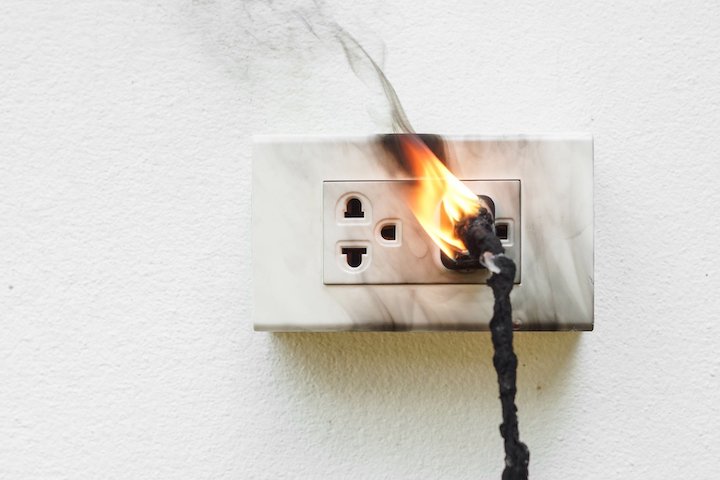 Some common causes of major electrical faults that lead to fire breakouts include:
Damaged or Outdated Wiring
One of the most common problem every other household has, but yet fail to prioritize, is that of old wiring issues. Even after moving from an old place to a new one, tenants and new buyers check exterior and interior decors and equipments but often forget to check the electrical appliances and wires.
If you cannot check the electrical appliances and wires by yourself, then the best person to rely on would be a professional electrician. This task is fairly simple and it would not usually cost you much. However, if you ignore your home's electrical appliances and wires and continue to use your appliances in the same weared out electricial wires, then the risks of serious damage increases greatly. 
Some of the possible things you should check when moving into a house include:
Check if old wirings have undergone a long duration of wear and tear and might be damaged and torn off in some areas, with broken or damaged insulation.
Addition of more and more modern electrical appliances in the circuit and scope of circuit overloading.
Frequent circuit breaker tripping could also be a common problem with old wires.
Old Appliances
Modern electrical appliances are made with unique energy-saving technologies and capabilities. However, old appliances (which have a higher chance and tendency of developing frayed cords and degenerated plugs over time) get overheated easily, which can cause a fire breakout. 
When you add powerful and high-wattage appliances to old wiring, it draws huge electric power that can lead to extensive load generated on the circuits. This can make the old appliances to overheat, blow, or generate dangerous short circuits.
Faulty Extension Cords
It is quite common to use extension cords in our houses for various purposes, such as when installing new appliances for which you don't have sufficient power points. But a problem arises when you overload extension cords with multiple appliances, and sometimes even try to run all of them at a time. This is a very risky invitation for fire breakout as the chord normally tends to overheat.
Tips to Avoid Fire Breakouts from Electrical Faults
Common sense and ensuring everyone's safety (including yourself) comes first is the best way to mitigate electrical hazards and emergencies.
When you spot even the smallest electrical spark, a naked, torn off, or worn out wire, promptly keep everyone away from the area and call an electrical technician to come look at it immediately.
And, if you spot an electrical spark in an appliance or a circuit, you should immediately switch off the appliance where it is safe to do so. If you detect an electrical spark or other issue like burning smell in a circuit, turn off the main power immediately and call an electrician to look at it.
Other signs that could be an indication of critical emergencies or danger apart from sparks include:
Lose wire dangling here and there
Wires without proper insulation covering
Burning smells around switchboards or appliances
Overheated appliances
Sudden power fluctuations
Fuses blowing off quite often or circuit breakers tripping
Voltage fluctuation damaging appliances
Overlooking those and any other signs of electrical danger could lead to serious damage or injury. Be responsible and apply your brain to ensure safety-first for all. Call up a licensed and insured electrician to prevent potential electrical damages, injuries, and fires.
Quick action could save your family, property, and even neighborhood from disastrous electrical accidents. Remember prevention is always better than cure.

You might also like...