Celebrating "Mockingbird" Author Harper Lee: 10 of her Best Quotes We'll Never Forget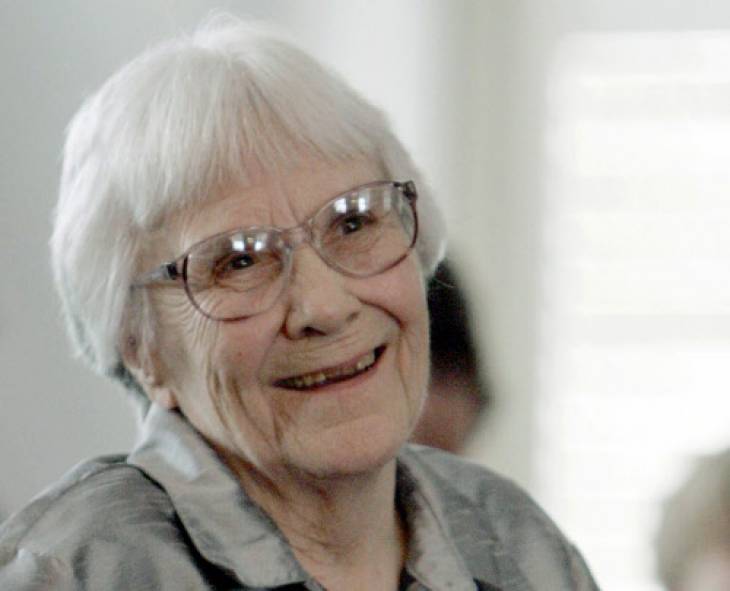 Harper Lee, author of "To Kill a Mockingbird," passed away Friday at the age of 89.
The author died in her hometown of Monroeville, southern Alabama, where she lived. 
Her nephew, Hank Conner, said that she died in her sleep at the Meadows, which is an assisted living facility.
Her funeral service was held at First United Methodist Church in Monroeville on Saturday, with history professor Wayne Flynt, a long-time friend, delivering the eulogy.
She was then laid to rest at her family burial plot, alongside her father and sister, Alice Lee.
Ms. Lee's much-loved novel about racial injustice in a small Alabama town was an instant hit, selling more than 40 million copies worldwide.
"To Kill a Mockingbird" is now considered one of American's literary classics.
The instant success of the novel, which was published in 1960 and won the Pulitzer Prize for fiction the next year, transformed Ms. Lee into an instant literary celebrity, a role she never embraced.
"I never expected any sort of success with 'Mockingbird,' " Ms. Lee told a radio interviewer in 1964. "I was hoping for a quick and merciful death at the hands of the reviewers, but, at the same time I sort of hoped someone would like it well enough to give me encouragement."
"To Kill a Mockingbird" is a touching story about a lawyer, Atticus Finch, who agrees to defend a black man against a false rape charge and in turn finds himself having to defend his own children, Scout and Jem, from prejudice.
"Mockingbird" remains a staple on school curriculums in the U.S, and one of many readers' all-time favorite books.
Following the success of a film version of the novel, released in 1962 with Gregory Peck in the starring role of Atticus Finch, the Pulitzer Prize-winning book about racial tension in the Deep South is now set to get its first Broadway adaptation, courtesy of Oscar-winning screenwriter Aaron Sorkin.
The adaptation of "To Kill a Mockingbird" is expected to open in New York for the 2017-18 season.
However, for more than half a century, Ms. Lee's enormous fame as the author of "Mockingbird" fanned expectations for her next novel, which never came.
Up until her death, Ms. Lee lived a quiet but relatively normal life in Monroeville, keeping the press and the public at bay. Her friends and neighbors closed ranks around her to shield her from the press and fend off unwelcome attention by fans and tourists.
Not surprisingly, she gained a public reputation as a literary Garbo, a recluse whose public appearances to accept an award was considered important news simply because she showed up at all.
"Success has had a very bad effect on me," Ms. Lee told The Associated Press. "I've gotten fat — but extremely uncomplacent. I'm running just as scared as before."
Then, in February 2015, long after the reading public had grown weary of waiting for a second novel from her, Ms. Lee's second book "Go Set a Watchman" came out.
Written in the mid-1950s, and accepted by most critics as an early draft of "Mockingbird," "Go Set a Watchman" was published amid controversy over whether or not Ms. Lee actually consented to her publisher, Harper, publishing the book.
Friends of Ms. Lee and critics found the timing of the release of the new novel suspicious, and openly questioned whether Ms. Lee was mentally competent to approve its publication.
Ms. Lee had suffered a stroke in 2007 that left her with impaired hearing and eyesight, and occasional problems with her short-term memory.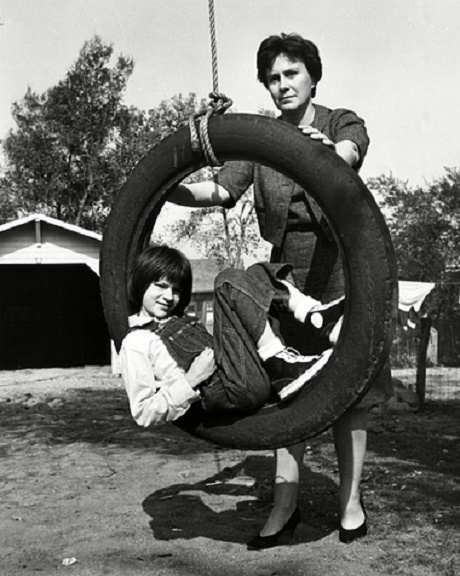 Harper Lee with Mary Badham, who played Scout in the film version of To Kill a Mockingbird, on set in 1962. Photograph: Everett/REX Shutterstock
Ms. Lee — known to many as Nelle, her legal first name — attended the local Methodist Church that was built in part with her royalties, and also occasionally graced the corridors of the local high school to speak in an English class when "To Kill a Mockingbird" came up for study.
Harper Lee left a lasting legacy with "To Kill a Mockingbird"— one that advocates for genuine, indiscriminate love, friendship, tolerance and justice.
As a tribute to the Pulitzer Prize-winning author, we revisit some unforgettable words, ever so relevant today, from her 1960 masterpiece and her latest story "Go Set a Watchman." Enjoy.
1. "There's a lot of ugly things in this world, son. I wish I could keep 'em all away from you. That's never possible." —To Kill a Mockingbird
2. "You never really understand a person until you consider things from his point of view ... Until you climb inside of his skin and walk around in it." —To Kill a Mockingbird
3. "People generally see what they look for, and hear what they listen for." —To Kill a Mockingbird
4. "Remember this also: it's always easy to look back and see what we were, yesterday, ten years ago. It is hard to see what we are. If you can master that trick, you'll get along."—Go Set a Watchman
5. "Prejudice, a dirty word, and faith, a clean one, have something in common: they both begin where reason ends." —Go Set a Watchman
6. "I think there's just one kind of folks. Folks." —To Kill a Mockingbird
7. "We're paying the highest tribute you can pay a man. We trust him to do right. It's that simple." —To Kill a Mockingbird
8."You just hold your head high and keep those fists down. No matter what anybody says to you, don't you let 'em get your goat. Try fightin' with your head for a change." —To Kill a Mockingbird
9. "It's never an insult to be called what somebody thinks is a bad name. It just shows you how poor that person is, it doesn't hurt you." —To Kill a Mockingbird
10. "The one thing that doesn't abide by majority rule is a person's conscience." —To Kill a Mockingbird
See Also: 15 Memorable Quotes by Maya Angelou, the People's Poet.