CASE STUDY: Effective Ways Marketers Reach Consumers in Antwerp, Belgium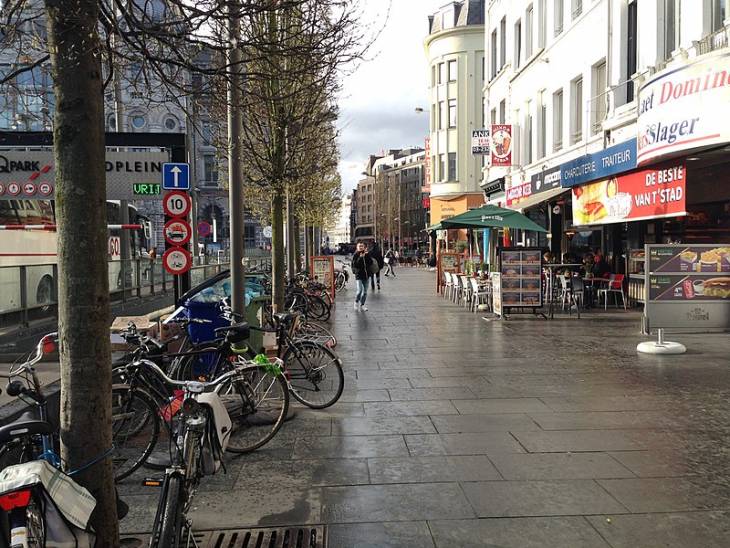 City of Antwerp, Belgium in 2019.  Antwerp is big (and small) enough for a perfect getaway weekend. With great food, superb shopping, and top museums, businesses and marketers are finding success in Antwerp. Photo: CAPTAIN RAJU/ Wikimedia.
Antwerp, widely known as the Diamond Capital of the World, has a rich history that dates back to the middle ages. No tourist should ever leave this spectacular port city without trying their famous Belgian chocolate or buying a typical Belgian lace souvenir.
But what do the local consumers in Antwerp buy? And how do the businesses advertise their products to them?
You will find that newspapers, television, or even a flyer in Antwerp can effectively advertise products or services to the locals.
And, consumers here buy all kinds of things, from fashionable clothes and jeweler to artworks and popular food items. Antwerp is also home to a lot of bookstores.
To help you understand how marketers and business around the world are marketing their products, here's a quick look at the various forms of advertising in Antwerp, Belgium:
Television
Over ninety per cent of people in Belgium are connected to cable television, one of the most significant percentages in the world. There are chances that people may flip channels if advertisements are playing incessantly.
But this hasn't deterred advertisers from using this platform. It is among the most popular forms of advertising simply because of the sheer number of people accessing cable television.
Print media
Newspaper advertisements are declining in popularity in Antwerp, as is the case in many other parts of the world. In 2016, print media accounted for about 30% of the entire advertising expenditure in all of Belgium.
However, it is not just the advertising segment that's taking a beating here. It is this very form of print media as well. More people are overlooking newspapers as a source of information, resulting in a reduction in the total number of people purchasing newspapers.
Experts claim this decline in popularity is due to the expansion and rising popularity of television and radio networks in Belgium. Few advertisers are willing to invest in newspaper advertisements in such a scenario.
Direct marketing
According to recent statistics, the average amount of time people in Antwerp spend reading flyers, and other door-to-door advertisements was nearly 20 minutes in 2018. Unsurprisingly, mail marketing is among the most popular forms of marketing in Antwerp.
Another study claims that around 87% of the people questioned read the flyers, brochures, and other advertising material addressed to them in their mail. About 77% go through the flyers and leaflets dropped in their letterbox, and about 75% of them use these advertisements to form a comprehensive shopping list.
Looking at these numbers, it is not surprising that direct marketing forms like leaflets, flyers, and brochures are some of the most effective advertising forms in Antwerp. They may be a good option to consider in your area as well.
Online
2021 saw about 87.23% of the entire Belgian population using the internet - that's over ten million people. This number is expected to snowball to nearly 94% by 2026.
Marketing professionals are taking advantage of this boom and quickly put out all forms of creative advertisements to attract consumers.
However, it is also true that many Belgians deem this form of advertising too intrusive. Consequently, they use apps to block such advertisements.
In Conclusion
It is clear from the study above that businesses may get better returns on their investment if they chose to also send out a flyer, instead of only spending on the typical forms of marketing like newspaper or online advertising.
Flyers are a safe bet in many parts of the world, not just Antwerp. For instance, a vast majority of the Australian population also welcomes mail advertising. And much like Belgians, many of them consider buying the products that flyers advertise.