The Best & Worst States to Start a Business in 2023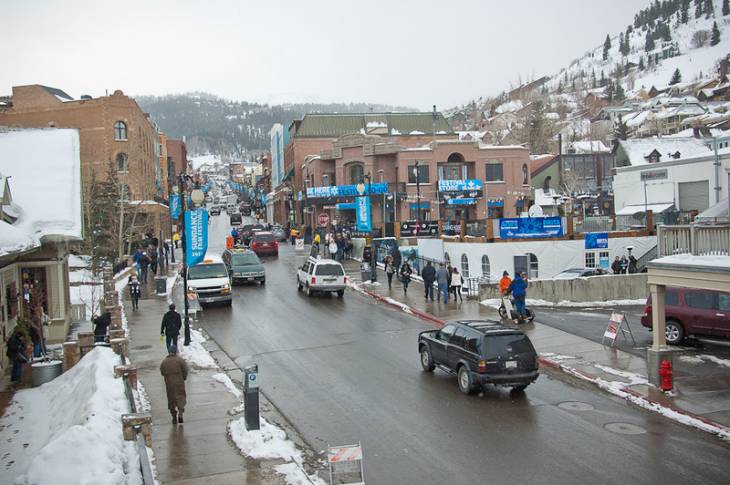 Main Street Park City, UT. Photo / Wikimedia.
With around 20% of new businesses failing within one year and inflation making entrepreneurship even more difficult, the personal-finance website WalletHub today released its report on 2023's Best & Worst States to Start a Business.   To determine the most fertile grounds for planting and growing new ventures, WalletHub compared the 50 U.S. states across 27 key indicators of startup success. The data set ranges from financing accessibility to the percentage of residents who are fully vaccinated against COVID-19 and office-space affordability.
It turns out Utah is the best state to start a business in the US, while Alaska ranks at the bottom of the list of best states to start a business.
| | |
| --- | --- |
| Best States to Start a Business | Worst States to Start a Business |
| 1. Utah | 41. Maryland |
| 2. Florida | 42. Virginia |
| 3. Texas | 43. North Dakota |
| 4. Colorado | 44. Pennsylvania |
| 5. Idaho | 45. Wyoming |
| 6. Georgia | 46. Rhode Island |
| 7. Arizona | 47. New Jersey |
| 8. Nevada | 48. West Virginia |
| 9. Oklahoma | 49. Connecticut |
| 10. California | 50. Alaska |
Best vs. Worst
Iowa has the cheapest average annual rent for office space, $12.08 per square foot, which is 2.2 times cheaper than in New York, the state with the most expensive at $26.66 per square foot.
Mississippi has the lowest labor costs (median annual income), $46,511, which is 1.9 times lower than in Maryland, the state with the highest at $87,063.
Massachusetts has the highest share of college-educated population, 44.50 percent, which is 2.1 times higher than in West Virginia, the state with the lowest at 21.30 percent.
Wyoming has the most startups per 100,000 residents, 214.67, which is three times more than in West Virginia, the state with the fewest at 72.20.
States Policies Influence Start-Up Activity
State policies – such as corporate tax rates – influence decisions about whether and where to start a new business to some extent.
According to Donald Bruce, Ph.D. – Director, Boyd Center for Business & Economic Research; Professor, The University of Tennessee, tax rates and other state-level tax policies certainly influence business startup and location decisions, but the latest research suggests that other issues are at least as important. 
"Business owners care more about access to suppliers and markets, transportation and communications infrastructure, amenities like parks and good schools for their employees, and supportive business policies other than taxes," says Bruce. "No doubt, state tax, and regulatory policies influence new business creation. Lower tax rates, more favorable workplace rules, and reduced licensing and permitting burdens, are examples of policies that would be favorable to business creation."
That said, many entrepreneurs start new businesses in locations with which they are most familiar and based on other non-financial factors, such as where they live, where their network is strongest, and where the obvious market is. So, placed-based businesses, like retail establishments, may be less impacted by local policies. 
However, businesses that cater to a geographically broad market would be more likely to 'shop' for the optimal location. Further, established businesses looking to expand might expand or relocate entirely based on the relative favorability of the local business climate. Recently, Texas, for example, has been the beneficiary of some significant business relocations based on its business-friendly policies.