5 Best Practices to Optimize a Checkout Page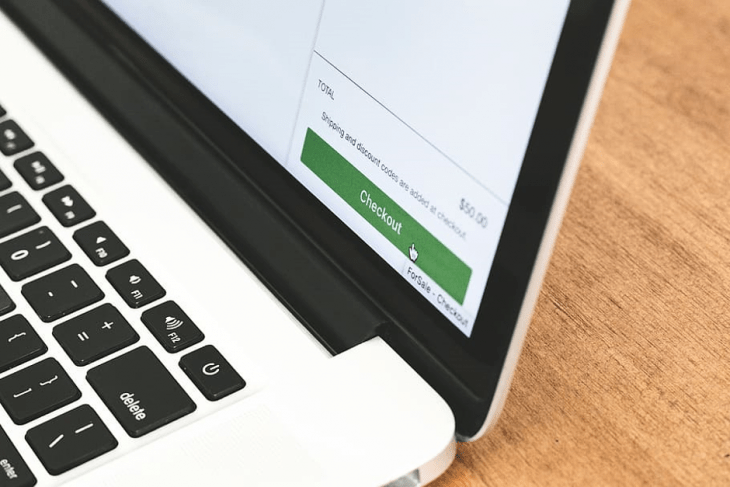 Numerous studies on the sales cycle when selling to a customer show that the vast majority of ecommerce customers look for an easy and simplified process to make online purchases.
One study by SalesCycle found that the average cart abandonment for Q1 2018 was a whopping 75.6%. As of 2023, over 80% of mobile shoppers abandon their carts. Some ecommerce sites actually see as many as eight out of every ten visitors move items to the shopping cart, but leave without making a purchase.
However, if you have fewer distractions on a web page, there are more chances of shoppers completing online purchases. But this is only possible with an effectively optimized checkout page. An optimized checkout page will ensure fewer shoppers abandon orders before buying.
Because every business is different and may require unique strategies, a thorough study of your business is a necessary before applying existing checkout templates. The conversion ratio for ecommerce businesses is exceptionally volatile, and so it is crucial to optimize your checkout.
Optimizing a Checkout Page
Here are the top five best practices for an optimized checkout.
1. Maintain Clarity During the Checkout Process
Use of simple and appropriate graphics to get rid of any confusion that could create barriers and distractions. For example, use a progress bar to ensure there is clarity and a smooth understanding of the transaction process. Set the right expectations without asking the customer to register before checkout.
Remember, registration is a relatively lengthy process and can drive customers away from its real purpose, which is making a purchase. Let the customer understand the initial process and allow them to have a clear picture of what should be the next step. You may also keep the back button functional so that the buyer has the liberty to make changes.
And don't forget to ask for the buyer's email address in the initial registration stage. This will allow you to build a stronger relationship, while following up with an email campaign.
2. Display Trust Badges and Seals
You must add trust seals and signs on the header or footer of every checkout page to create a sense of confidence and trust in the buyer's mind.
Another essential feature of a trustworthy checkout page is that you must keep the customers in the same website domain. The same domain name as seen in your checkout page URLs ensures there won't be disorientation among users and will keep their trust intact.
Make sure also that there is no alternative navigating paths on this page. This will keep the customers in the same flow, and they can quickly move back to the main page to make edits if they want to.
Always keep everything simple and highlight the benefits, like free shipping, easy returns, and enhanced security measures. This will make users feel valued and validate the trust badges.
3. Avoid Cost Surprises and Provide Live-chat Support
Maintain transparency about your charges always. Nobody likes surprises or unexpected charges when purchasing anything online.
If you cannot offer free shipping, for example, then include a calculator on the shopping cart review page so that shoppers can calculate the charges for shipping services and know their full cost before checkout.
Also provide real-time support through live-chats or call-back options. It will assure the buyers of your authenticity and reassure them to proceed with the checkout process confidently.
With no hidden charges and a responsive customer support service available at the click of a button, you will boost buyer's confidence and receive a better return on investments through more sales.
4. Maximize Efficiency of Your Payment Methods
Provide easy payment options and a smooth experience with all of the different payment methods/options on your checkout page.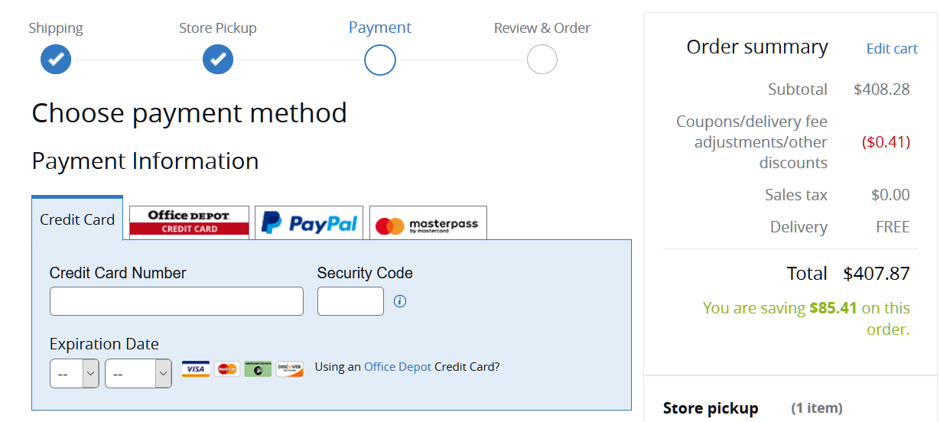 You can use data validation apps, plugins or addons to speed up the checkout process error-free and to maximize efficiency of the payment methods.
Be sure to use fewer options on the checkout page forms to reduce extra input, and automatically fill out all the necessary order details, like photo, product specifications, and links to the cart items.
Also, show any discounts, coupon codes and complimentary items that may be applicable on the review page so customers also know exactly what they are saving.
However, make sure the customer focus is always kept on the real task, which is to complete the purchase. This will maximize checkout efficiency and increase your conversion ratio.
5. Avoid Overly Salesy Language and Aggressive Marketing
It's best to keep each step straightforward, with simple and clear descriptions and distinct color differentiation. Some words and phrases can make you sound irritatingly salesy, such as "once-in-a-lifetime opportunity," "Incredible," "awesome, "amazing," "fantastic," and so on.
So, don't tout your products too much and avoid being too pushy in an effort to convert the customer into a buyer. You can follow up with the customer via email, but don't be too aggressive with your marketing or you will put off the customer.
Always keep the shopping cart simple and bug-free. Avoid distractions, including too many displays of alternative products at every turn and displaying numerous discount coupons during checkout as they can also be distracting. Perhaps you can showcase related products and discounts after checkout when the customer has bought.
Ultimately, if the checkout page is error-free, with clear instructions and minimum distractions, the customer will proceed smoothly through the payment gateway.