10 Best Jobs for Microsoft Certified Professionals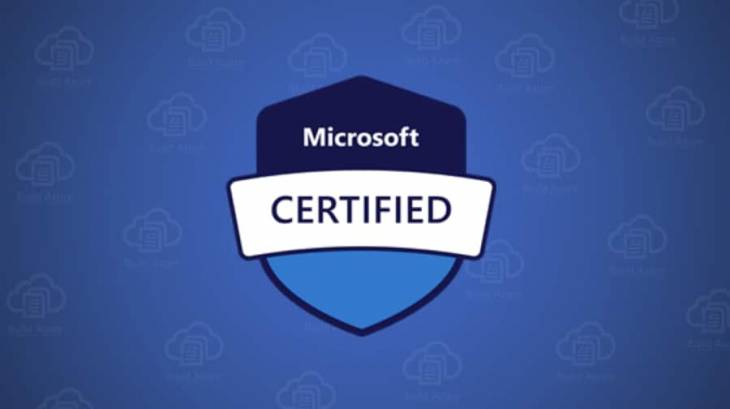 When it comes to certifications for IT professionals, Microsoft Certifications are some of the most coveted in the industry. The certifications ;demonstrate that you are proficient in the specific, real-world skills associated with recognized industry roles. 
A Microsoft Certification is awarded to an IT professional who successfully passes one or more Microsoft exams. Microsoft is continually updating its certification program to align with the latest technologies and job roles.
When you pass your exam, you become a highly valued candidate in that area when it comes to applying to work in the IT industry. In fact, having certain Microsoft Certifications may sometimes be more important than your actual degree or your years of experience!
Microsoft Certification are an important qualification employers search for when hiring new workers in IT as it show you are keeping pace with today's technical roles and requirements. If you don't have one, it can make it harder to get your foot in the door at some companies, especially larger firms.
So, what are some of the most popular jobs that Microsoft Certified Professionals (MCPs) can apply to and get a more favorable consideration?
Top Jobs for Microsoft Certified Professionals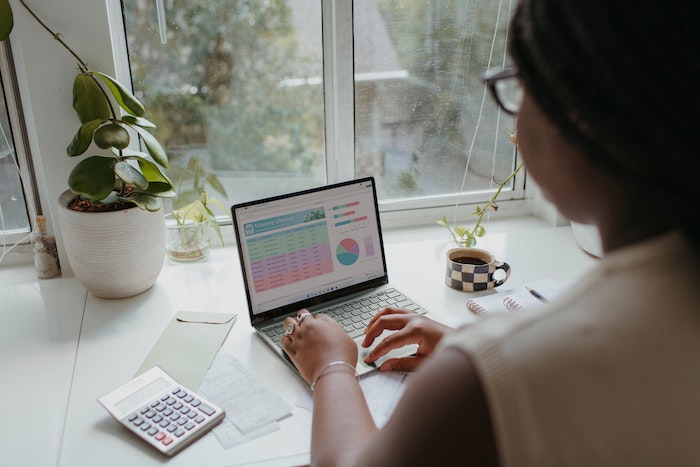 Some of the best IT jobs you can apply for when you have Microsoft Certification include:
1. System Administrator
System administrators are responsible for the maintenance of a computer network. Their work includes installing and configuring operating systems, software, hardware, and other products. They are also in charge of managing the network servers and making sure that they're running properly. 
System administrators can be found in small businesses as well as large companies, such as Facebook or Google. They usually have a bachelor's degree in computer science or information technology, but many employers prefer candidates with certifications from accredited certification bodies such as CompTIA (A+), Cisco (CCNA), and VMware (VCP). 
The pay is good if you are a systems administrator, so if you're willing to put up with those tradeoffs, then system administration could be for you!
One other thing to note about system administration is that it's not necessarily a desk job. A lot of system administrators work remotely or travel extensively depending on their employer and the location of the office space. 
2. Network Engineer
A Network Engineer is a person who specializes in the installation, configuration, and management of computer networks. This includes the devices, systems, and data that are involved in creating and maintaining a network. 
A Network Engineer will typically work with network administrators to design an appropriate network infrastructure to meet a company's needs. They will then oversee the physical installation of this infrastructure. They may also be involved in developing policies or procedures related to network security, as well as monitoring networks or troubleshooting problems when they arise. 
It is essential for Network Engineers to have a detailed understanding of how networks function and how information can be transmitted through them. They must also have strong interpersonal skills to provide customer support if needed. 
A degree in Electrical Engineering or Computer Science can help you get started on your career as a Network Engineer. Some companies may require that you take Cisco Certified Internetworking Professional certification exams before you can advance past entry-level positions, while others will just expect experience in the field. 
If you're looking for more of an IT career path but still want exposure to networking components, then consider becoming a Systems Administrator instead; it's one of the top 10 jobs for Microsoft-certified professionals!
3. Desktop Support Technician
Desktop Support Technicians are responsible for providing technical support to clients using Microsoft Windows operating systems and software. They troubleshoot problems related to software, hardware, and peripherals. 
Desktop Support Technicians typically work from home or in an office environment. They should have a background in technology, including experience with desktop computers and peripheral devices such as printers and scanners. Certification is not required but is a valuable asset. 
In order to succeed in this job, the candidate needs knowledge of networks, installation of programs and updates on both client machines and servers. The candidate must also be able to speak English fluently enough so that they can understand different dialects of the language; this includes proper grammar, spelling, etc. 
The candidate will also need strong customer service skills because they will be working closely with customers over the phone and through email on a regular basis. Finally, it's important that the candidate has patience because he/she may need to assist people who aren't very knowledgeable about technology in solving their problems.
4. Help Desk Technician
A Help Desk Technician is a professional who manages the support center of a company. They respond to customer inquiries and provide technical support by phone, email, or chat. 
Help Desk Technicians are also responsible for troubleshooting and resolving computer problems. The job can require extensive knowledge of various software products, such as operating systems, programming languages, and application programs. 
Other typical requirements include strong customer service skills, attention to detail, and familiarity with office procedures. 
In addition to technical expertise, Help Desk Technicians need excellent communication skills (both verbal and written) and a knack for problem-solving to succeed. It's important for them to be patient and able to work well under pressure because they often have to deal with difficult customers. 
Strong analytical abilities are also crucial because they must analyze what may be causing the issue, fix it and document it. The ability to multitask is essential since Help Desk Technicians often manage calls while simultaneously working on other tasks. All these things make a Help Desk Technician an invaluable member of any team!
5. Technical Support Specialist
A Technical Support Specialist is a person who specializes in the servicing of computer hardware and software. This person may also assist with setting up new computers or troubleshooting technical problems with existing computers. 
It is their job to get the end-user (customer) back up and running as quickly as possible. They may also be called upon to provide guidance and expertise on specific software programs or hardware devices when needed. 
For this reason, Technical Support Specialists need solid customer service skills and excellent problem-solving skills. In order to do this, they will often go through intensive training courses in both hardware and software. 
Many companies require that Technical Support Specialists hold at least one industry certification, such as those from Microsoft. These certifications demonstrate the person's level of knowledge about a particular type of technology. 
Furthermore, companies are always looking for people who can speak multiple languages, such as Spanish and English, because customers sometimes prefer these individuals over those with American accents. 
Other responsibilities include monitoring social media sites, submitting help desk tickets, taking notes during phone calls or online chats, assisting customers with other services like billing and account management, responding to emails from customers or sending automated replies if appropriate.
6. Systems Engineer
Systems engineers are responsible for systems design, implementation, and management. They also work with teams of developers to create computer software. 
The responsibilities of a systems engineer depend on the company or industry they work in, as well as their level of experience. 
A systems engineer will be required to work in a team and work with other technology professionals. They will be in charge of developing information technology (IT) solutions and managing operations. 
As a systems engineer, you may be expected to do some of the following:
Create, develop and manage IT solutions.
Manage infrastructure design and implementation.
Deploy applications to computers or mobile devices.-Design software that's used by consumers or businesses 
When looking for jobs as a systems engineer, you should try to find companies that are both well-known within your industry and have strong IT departments. Because you'll have access to important information throughout your career, you should make sure that any company you consider works hard to protect employees from internal threats such as industrial espionage.
7. Database Administrator
A Database Administrator is a person who manages and maintains an organization's database. They are responsible for ensuring that data is backed up, restored, and secure. They are also tasked with ensuring the performance of the database. They may be expected to monitor it on a regular basis in order to identify any potential problems or bottlenecks in the system. 
Database Administrators must have extensive knowledge of relational databases, such as MySQL, Oracle, or SQL Server. They should also have a working understanding of programming languages such as Java and PHP since they will often need to access these databases through scripts to automate or perform programming-related tasks. 
The salary range for this position ranges from $45k to $100k per year, depending on experience and employer type. 
One of the best ways to break into this field is by taking one of Microsoft's certification exams for Database Administration. These certifications include MCSA: Windows Server 2012, MCSA: SQL 2012 Business Intelligence Developer, and others. 
8. Software Developer
Software developers are responsible for creating computer programs allowing users to perform various computer tasks. The types of software they create range from operating systems and databases to games and web pages. Developers use different programming languages, but the most common is C++. 
The Software Development Process starts by identifying a need that isn't currently met by an existing program and then determines what type of software would best suit the need. They then research the problem, design a solution, implement the code and test it before releasing it to customers. 
Requirements vary based on the type of software being developed, but generally, programmers work in small teams and with customer input.
A bachelor's degree in computer science or a related field is required to be a developer, as well as knowledge of several programming languages, including C++, Java and Python. Developers must have strong analytical skills, creative thinking abilities and excellent communication skills. 
To get hired as a developer, you will typically need at least two years of professional experience in one or more areas like networking, system analysis, or development. In addition, you will likely need to take an exam such as the Cisco CCNA Certification Exam for networking professionals.
9. Web Developer
A web developer is a professional responsible for designing and developing websites, apps, and other web-based products. They create applications for everything from gaming consoles to mobile devices. 
To work as a web developer, you will need to have a grasp of programming languages like HTML, CSS and JavaScript. You'll also need to be familiar with frameworks like AngularJS or ReactJS. 
Web developers are in high demand today because of the increase in internet usage. One survey found that 40% of small businesses plan to hire a full-time web developer in 2017. What's more, many companies offer lucrative salaries for these positions. 
At such competitive prices, it can be hard for companies to find such talent—there's been an uptick in startups employing programmers from countries where wages are lower than America's median annual wage. 
Some common careers available to those with web developing skills are Software Developer, Web Designer, Front-End Developer, and Quality Assurance Analyst. 
10. Project Manager
A project manager is someone who oversees the completion of a project. A project can be anything from a construction project to a marketing campaign. 
They are responsible for directing the activities that need to be completed to bring the project to its goal. They will also maintain communication between all members of the team. 
Project managers should have an excellent understanding of how to organize, plan, and facilitate projects. In addition, they must possess strong interpersonal skills to manage all aspects of a project, including dealing with difficult people or unexpected problems. 
A project manager may work independently on smaller projects or as part of a larger team on larger projects. 
There are many types of project management jobs, such as IT projects, construction management, logistics management, etc. The type of industry that you work in will dictate what types of tasks you might be doing on any given day, but typically a project manager would do everything from collecting information about a company's needs to organizing timelines for tasks and providing updates about the status of various parts of a project to stakeholders and clients.
Add Any of These Roles and Certifications in Your Resume
You might be wondering how you can land any of these roles once you have passed your certification exams. Well, it is simple! First, prepare a professional resume. Ensure your resume displays your core competencies and experience relevant to the job you are applying to. 
Secondly, mention what certifications you have obtained that may pertain to the job you are applying to in your resume. Lastly, don't forget about soft skills. Soft skills include being able to work well in groups as well as managing time wisely. 
So, when crafting your resume, make sure those skills are mentioned and highlighted in some way so that they stand outbefore you send it as part of your job application.
Here are five other tips to help you craft a winning resume to land any of those top IT jobs:
Make sure your résumé displays everything an employer would want to know about the qualifications and skills you bring to the table. 
Avoid listing unnecessary information or past projects irrelevant to the position desired. 
Always use action verbs, strong verbs that show confidence in what you have done and will do; if applicable, list specific examples. 
Prove your worth by showing specific achievements such as honors received or awards won, not general statements like creating web applications or programming operating systems which could be listed on anyone's résumé who can code on their computer!
Try using a professional resume maker to ensure you don't miss any important information that may help you land these jobs.
In Conclusion
The Microsoft Certified Professional program is designed to elevate your skills by focusing on specific skills such as data management & analytics, app development, and productivity. It can boost your employability in the market and help you transition into an entirely new or top-tier role.
So, if you are looking to take your career to the next level, then getting Microsoft's certifications might be the way to go. With such certifications, you will have the skills needed to take on some of the top jobs in the IT sector and succeed.