Are 'Meet the Team' Website Pages a Good Idea?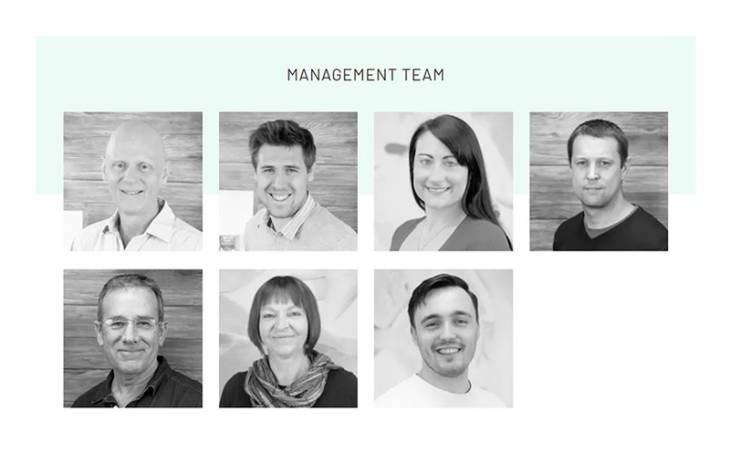 A website is a window into a business – a platform to really showcase your products and company to the world. It is often the first thing potential customers see. Having a 'Meet the Team' page on it can be a powerful way to introduce the individuals driving the business.
A 'Meet the Team' page shows photos and a brief bio of each employee, or just the executive team. People like to know who makes up your team; they like to see a familiar face and it will put them more at ease when they meet in person.
Publishing exactly who a client will deal with if they contact the company brings a personal touch to the company website and can foster trust within clients. It can also help your website users identify the correct person they want to speak to. 
Benefits & Features of 'Meet the Team Pages'
A 'Meet the Team' page is proof that there are real people behind the business who are the face of the company. It demonstrates you are genuine and forthright, which builds credibility, especially online where people are concerned about scams and phishing schemes. 
Adding information to your website on your key employees is indeed a simple, but very effective way to stand out in the mind of your prospective clients.
The photos of staff should reflect your company brand – if you are a fun, creative design agency, have fun, creative photos. For example, a law firm may prefer serious photos of suited employees to reflect professionalism is the nature their business.
In a 'Meet the Team' page, the bios of staff should be brief (no one wants to read reams of boring text), but also include interesting facts about each member of staff to bring forth a deeper and personal touch.
The page also needs to be kept up to date, of course, with those who've left the company being removed and new staff added.
Beyond presenting the faces of workers, this page tells visitors much more about the company itself. Whether you only put pictures of the faces or a large panorama of the entire group, the team pages point to the culture, quality, and commitment you have.
Not only do these pages give your clients and visitors a way of knowing who is responsible for completing their orders or serving them, but also allow those who work for you to feel appreciated and recognized for their efforts, which motivates them to continue giving their best in their respective roles. It may even attract new employees who see a group of happy team members they think fit with their own vision of a great workplace.
But the big question is, is it a good idea to present your own employees to the world like this? 
Should You Present Your Employees in 'Meet the Team' pages?
These pages frequently include links to social media accounts like LinkedIn and Twitter. A question you should ask is, do you really want customers to view employees' social media accounts?
You'd have to hope that everything on employee's social media accounts will reflect well on the individual and the company. However, there may be posts from many years ago which portray the employee in a different light.  If they present an unprofessional image on social media, this can reflect badly not only on them, but also on your business.
Do the employees get a say in the details published on their public bio? And what about the bios themselves, do they get to write or edit their own? Some members of staff may not want to appear on your website, they may see it as an intrusion or invasion of their privacy, especially if they are not customer facing.
Of course, having your employees' details published on your website and access to their social media will also inevitably enable rivals to contact the best of them. This presents opportunities to headhunt your best talent, posing a risk to employee retention.
Alan Jenkins of web designers Koreti says, "There is a definite trend towards simplified team pages, that provide less information and only key members of the team to protect businesses from such risks. The added bonus is that it's easier to keep up to date when staff members change over time."
Moreover, publishing employees' social media accounts may have data protection issues.  For example, the General Data Protection Regulation (GDPR), Europe's new data privacy and security law's primary aim is to give individuals control over their personal data. This means publishing your staff's personal details could fall fowl of these regulations. Clients can contact employees directly through their social media accounts which is often inappropriate.
Solutions to Privacy Issues with 'Meet the Team' Pages
The solution to some of the issues above may be as simple as just including a brief bio of each of the executive team that is concise and relevant to prospective clients, and also avoiding links to their social media. 
Visitors to your website will judge your company based on the 'Meet the Team' page so always make sure it doesn't link to content that will reflect badly on you.