Google Nest Wi-Fi – Key Features to Know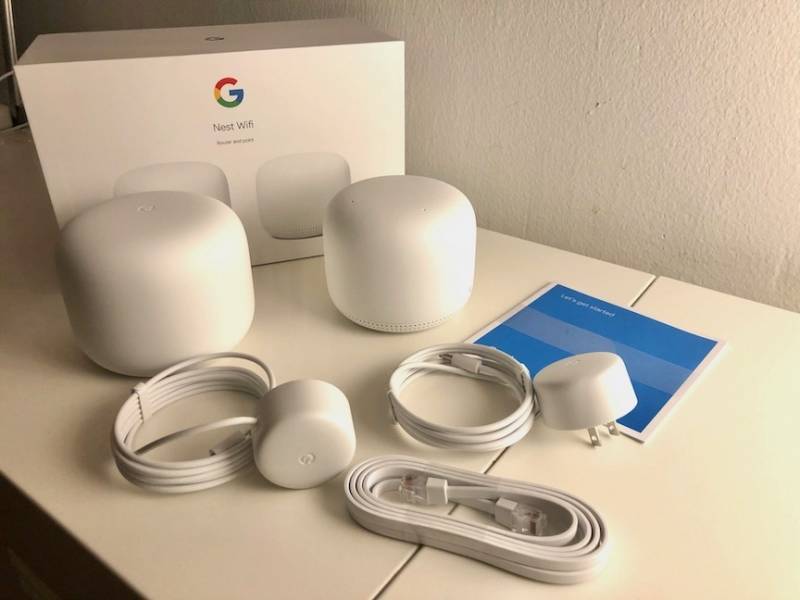 Google Nest Wifi is a home mesh Wi-Fi router that can be used to provide Wi-Fi coverage throughout your home. It replaces your traditional router to provide reliable internet connection across your home or business, and can use multiple extension points to reduce weak spots and ensure you have solid wireless internet regardless of where in the building you are.
Google Nest Wi-Fi can, therefore, consist of a Nest Wi-Fi router and Nest Wi-Fi points. Nest Wi-Fi points have a speaker with Google Assistant, so you can play music, control supported connected devices, and more. 
When considering buying the Google Nest Wi-Fi, it's important to understand its key specifications.
Key Google Nest Wi-Fi Specs
Nest Wi-Fi is based on mesh Wi-Fi technology that ensures the router and points work together to provide your devices with the clearest channel that has the most bandwidth.
The router has a quad-core 64-bit ARM CPU processor clocked at 1.4GHz. It comes with 1GB RAM, 4GB flash memory, and a Gigabit Ethernet port.
The Wi-Fi extension is powered by a similar chip with 768MB of RAM and 512MB of flash memory. These features ensure the Wi-Fi is powerful enough to distribute the signal throughout your home. It can handle up to 100 connected devices.
Nest Wi-Fi can clock top speeds of up to 2.2 Gbps (router) and 1.2 Gbps (point), while the newer Nest Wi-Fi Pro can reach top speeds of up to 4.2 Gbps.
Google Nest Wi-Fi have Gigabit Ethernet ports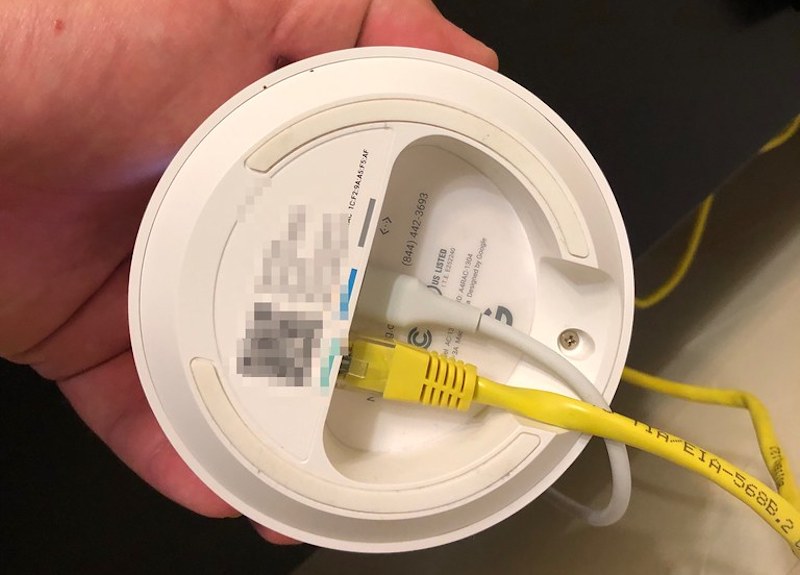 Google Nest Wi-Fi comes with two Gigabit Ethernet ports (WAN and LAN). You can use either to connect to other devices, including a smart home hub or router.
One drawback critics point out for using an Ethernet splitter is that it can slow down your network traffic, which may affect the performance of other Ethernet-connected devices as you will get two IP addresses instead of one.
You can monitor your internet speed using the Google Wi-Fi app to ensure it meets your needs. For this, you'll need a computer that supports gigabit speeds. If you are on a wired connection, use a CAT6 cable to monitor your Nest Wi-Fi internet speed.
You can also use an ordinary Wi-Fi connection to measure speed, but you must ensure the location of the Nest Wi-Fi point is near the main router.
Measuring your internet speed can be very useful for various purposes, such as for those people who play video games online.
Nest Wi-Fi automatically connects to the best Wi-Fi provider
Nest Wi-Fi can automatically connect your devices to the best Wi-Fi provider. The devices' machine-learning chips can determine which Wi-Fi provider is most suitable for your home and your bandwidth needs. Once it has analyzed these factors, it can then prioritize your traffic.
The Nest Wi-Fi system is comprised of a base unit and an extender. The base unit generates power and Wi-Fi signals and can be placed anywhere in your home. Once it has detected available networks, it will connect all other devices to that network.
The extender connects everything to the base unit and extends the network range.
Google Nest Wi-Fi can be expanded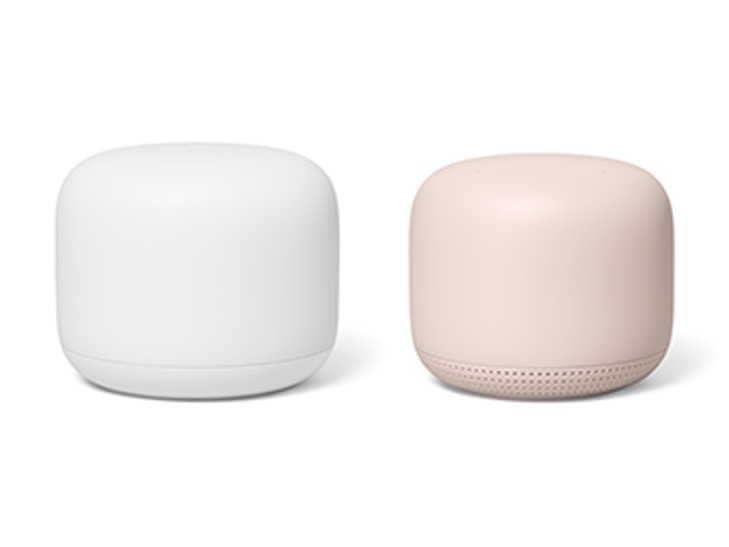 Google Nest Wi-Fi points
With the introduction of Google Nest Wi-Fi points, you can now expand your Wi-Fi coverage to any area you choose in your home or business. This new system includes multiple Wi-Fi points to deliver a fast network throughout your home, avoiding the problem of "black spots" in connectivity.
Google Wi-Fi limits you to five Wi-Fi points on a network, and adding more can sometimes break the internet speed. However, you can buy more Nest Wi-Fi routers if you want to use more than five.
The new Nest Wi-Fi Pro router support the Wi-Fi 6E standard to allow more data to flow through your router and deliver faster device speeds, up to 5.4 Gbps (4.2 Gbps outside of US) combined, according to Google. It automatically determines which device(s) will need the fastest connection, which means you'll not lose connections again.
The next generation of the Nest Wi-Fi resembles the Google Wi-Fi product line, enabling you to expand your network with as many as four Wi-Fi devices. Some reports suggest that the next Nest Wi-Fi will adopt the simpler, more user-friendly design of the Google Wi-Fi product.
Google Nest Wi-Fi offers better coverage than Amazon's Eero
Although the two products are very similar, some differences exist. Amazon's Eero offers a more elegant design, but Google's Nest Wi-Fi offers better coverage and more robust connectivity.
Eero uses patented smart technology to update security protocols and encryption automatically. It works with Alexa, which means you can control your network remotely. The Eero also comes with parental controls and Eero Secure for additional protection. It also features an app for iOS and Android.
Both products support voice control and are easy to install and use, although Google's app requires more setup. The Eero app automatically detects the device when it's near and provides an SSID and password. Then, you can add additional devices and connect them to them.
Google Wi-Fi is slightly cheaper and offers a bit more robust connectivity because Eero does not have mesh network functionality.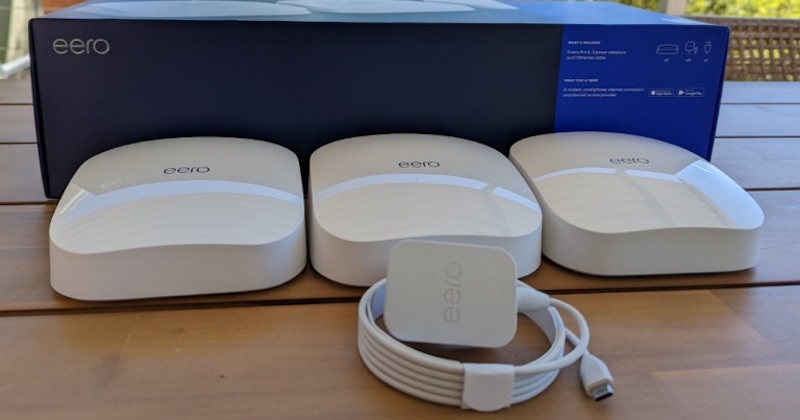 Amazon Eero Pro 6
Google Nest Wi-Fi supports transport layer security
Having a secure Wi-Fi device is essential to guard against data theft and privacy breaches.
Nest Wi-Fi implements various security features, including Transport Layer Security (TLS), WPA2/WPA3, automatic updates, and a firewall. You can thus relax knowing your data is secure.
While many mesh routers support WPA3, Google Nest Wi-Fi does not. Critics see this as a significant oversight and a missed opportunity. However, in its defense, Google points to its support for WPA6.
WPA6 devices have greater speed capacities and anti-congestion features. Most other Wi-Fi devices do not support this standard, so you'll need to invest in a compatible device to experience WPA6.